About this Event
Mike Zito
He may be one of the most lauded artists in the contemporary blues arena today, and rightfully so, but for Mike Zito, the thing that counts the most is maintaining his honesty, authenticity and integrity. Those are the qualities that have steered Zito's career since the beginning and continue to define every effort he's offered since.
"I have nothing to hide; it seems my honesty is what people relate to most," he once told Vintage Guitar magazine. "Anders (Osborne) told me early on, 'If you don't believe what you're singing, you'll never be a good singer.' I try not to write fluff; I try to make every word count."
That point became convincingly clear with his last record 2018's First Class Life, a collection of songs that detailed his journey from addiction to sobriety and the subsequent success he achieved through his award-winning body of work. A multiple award winner and nominee, Zito has built his career on an ability to tap into tradition while maintaining contemporary credence all at the same time.
Zito's upcoming album -- his 16th -- due this November on Ruf Records and descriptively titled Rock N Roll: A Tribute to Chuck Berry, finds him broadening his boundaries still further even as it marks a return to his roots. The album consists of 20 Chuck Berry classics performed by Zito and an impressive array of 21 guest guitarists, among them Joe Bonamassa, Walter Trout, Eric Gales, Robben Ford, Sonny Landreth, Luther Dickinson, Albert Castiglia, Anders Osborne and, significantly, Chuck's grandson, Charles Berry III.
"This was a very special project for me," Zito says. "I lived in Chuck's hometown of St. Louis for 32 years, and I worked at a small musical instrument store where his drummer also happened to be employed. Chuck's son would drop by on occasion as well. He was an icon, and rightfully so. I've been playing his songs since I was a kid. Needless to say, he was a tremendous influence on my career, and, of course, on many other musicians' as well."
Produced by Zito himself, the album was recorded at his own Marz Studios and mixed and mastered by David Farrell. "We recorded the basic tracks and then sent them to each guest musician," Zito recalls. "They added their contributions and then sent the files back to us. The process took a year to complete."
Naturally, patience and perseverance have been Zito's stock and trade since the beginning. He began playing guitar at the age of five, and by the time he reached his late teens, he was already a fixture on the local St. Louis music scene. He initially released his music independently and then signed with Eclecto Groove Records in 2008. "Pearl River," the title track of his 2009 album for the label, won Song of the Year at the Blues Music Awards and marked his first collaboration with Cyril Nevill, with whom he'd later work in the Royal Southern Brotherhood. A steady succession of critically acclaimed albums followed, culminating in 2011's Greyhound, which was nominated for Best Rock Blues Album at that year's Blue Music Awards ceremony in Memphis. Two years later, he signed with Ruf Records and released Gone to Texas, the story of how he gained his sobriety, offered an emotional homage to the state that left an indelible imprint on his entire life. It also marked the debut of his band, the Wheel.
From 2010 to 2014, Zito also played an integral role in the super group of sorts, Royal Southern Brotherhood. The group released two albums and a DVD, Songs from the Road - Live in Germany, winner of the year's Blues Music Award for Best DVD. He also made his mark behind the boards by producing albums for Samantha Fish, Albert Castiglia, Ally Venable, Jeremiah Johnson, Jimmy Carpenter, and many others.
Meanwhile, the accolades keep coming. His album Make Blues Not War debuted on the Billboard Blues Album Chart at number one and garnered him recognition as the 2018 Rock Blues Artist of the Year at the Blues Music Awards. Last year's First Class Life followed suit, also entering the charts at number one. Alternate Root magazine insisted that "The First Class Life that Mike Zito titles his upcoming album can be heard in the sweet sound of Blue Soul rising like heat waves from his guitar and his vocal." American Blues Scene said "Mike Zito's return to the blues is, in a word, triumphant!" No Depression declared, "Once again, Zito has delivered the goods, a first class package with no postage due."
Now, with Rock N Roll: A Tribute to Chuck Berry, Mike Zito again does what he does best, making an album that's humble, heartfelt, skilled and sublime....and, to paraphrase Chuck himself, letting it rock all at the same time.
Jamie McLean Band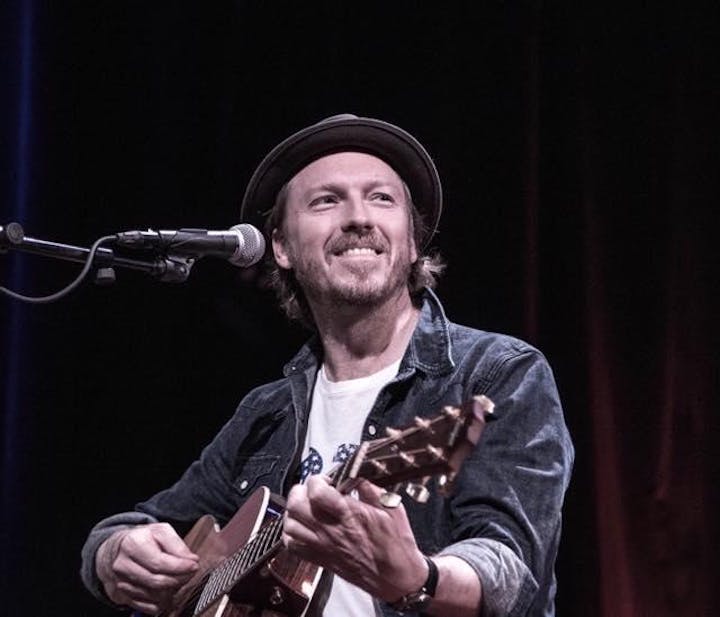 Jamie McLean is a triple threat. As a guitarist for New Orleans royalty Aaron Neville and Dirty Dozen Brass Band he's toured the globe playing fiery guitar everywhere from Madison Square Garden to Japan's Fuji Rock. His blue eyed southern soul vocals ooze raw emotion and his top line songwriting chops tie everything together. With hundreds of original compositions to his name McLean creates a musical gumbo that incorporates New Orleans soul, Delta blues, middle America roots and New York City swagger
​
On February 23 Jamie McLean Band will release their long awaited new album One and Only. Recorded at the famed Sound Emporium studios in Nashville One and Only captures the band's strongest songwriting to date. The album was produced by Ken Coomer of Wilco and features special guests Sam Bush and Jeff Coffin of Dave Matthews Band. Live staples "Virginia" and "One and Only" finally get a beautiful studio performance and Jamie McLean Band will tour behind their new album throughout the US and Canada this year!
​
The live show is where Jamie McLean Band excels and the band has shared the stage with the likes of Gregg Allman, Aaron Neville, Dr. John, Taj Mahal, Tedeschi Trucks Band, Trombone Shorty, Los Lobos, Blues Traveler, Marc Broussard, Gov't Mule and many more. Jamie Mclean Band has also appeared at festivals such as Bonnaroo, Mountain Jam, Targhee Fest, Okeechobee Fest, Ottawa Blues Fest, Quebec City Summer Fest, and Warren Haynes' Christmas Jam to name a few. McLean has also enjoyed the sponsorship of Gibson Guitars, D'Addario Strings, Blue Microphones, Banker Guitars, John Varvatos and Esquire Magazine.
Don't miss their amazing live set when they roll into a town near you!
​
"McLean and company ooze drops of southern roots rock, blues, R&B, funk and soul out of every note... the rock & roll swagger of the Rolling Stones combined with the songwriting prowess of Ryan Adams." - Jambase
​
"Jamie McLean Band is completely original and completely fabulous... The live version of this band is a three-dimensional experience not to be missed" – Hittin The Note
​
"A honkin' collection of Southern-style blues rock, Americana, and soul.... as bawdy as anything the Black Crowes tried to snag from The Faces or The Stones circa 'Sticky Fingers' and 'Exile on Main Street' and as groovy and gutsy as Bowie's 'Young Americans.'" - Charleston City Paper
Performers
Date and Time
Location
Refund Policy