Description
For those young photo enthusiasts that enjoy photographing different adventurous things... we got something for you on March 25!

Dinosaurs seemed to have followed Mike - The Geologist unknowingly! Why, from what we understand they love learning about Rock Layers and Topography!
Special Guest Mike - The Geologist will be visiting Chinsegut Conservation Center on March 25 for a lecture on the Rock Layers of Florida and Karst Topography.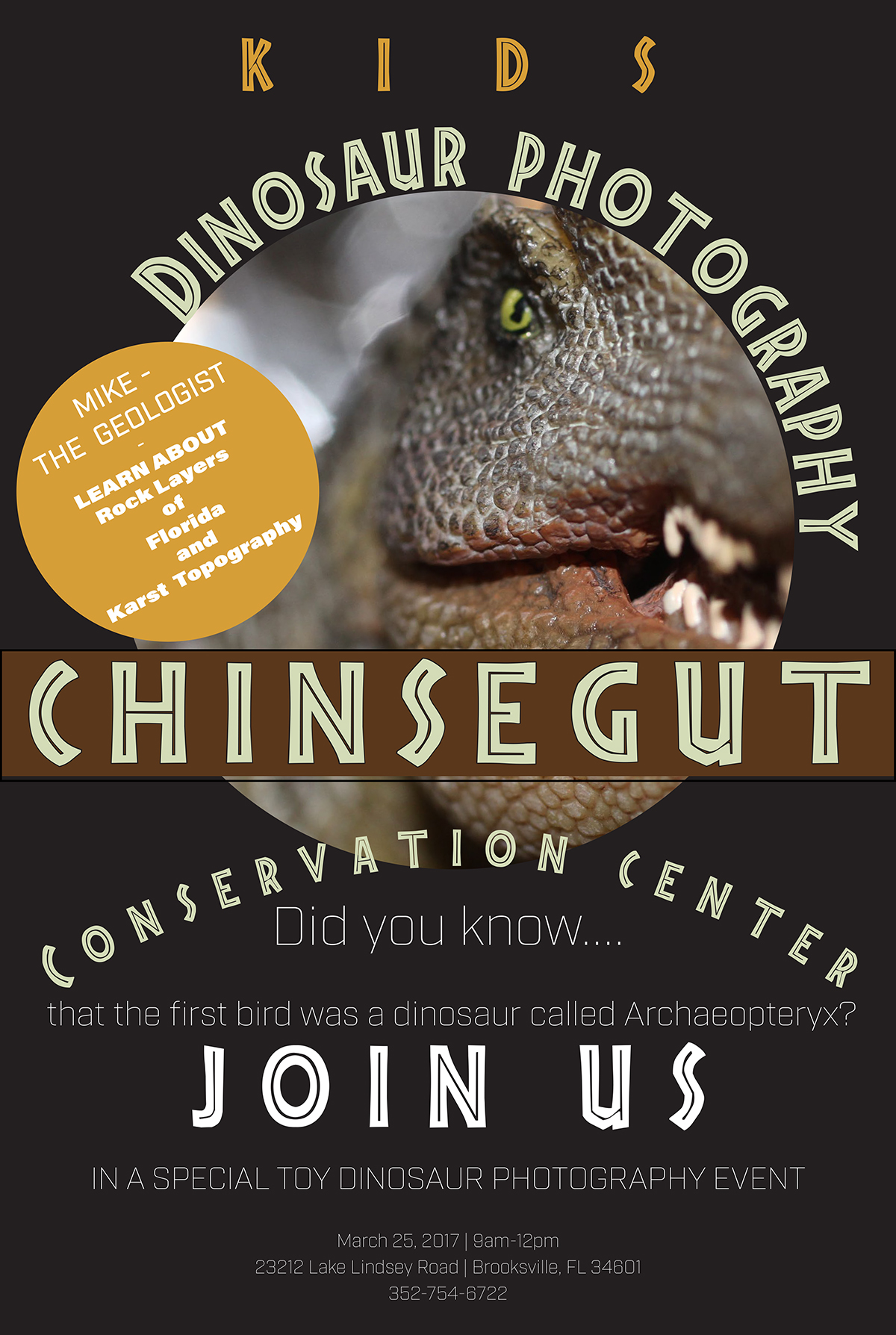 After a snack break it will be time to grab your camera and take a hike to May's Prairie. There we will be set out to find as many (toy) Dinosaurs to photograph. This is the time to open up your imagination and embrace into creative nature photography by envisioning Dinosaurs at Chinsegut Conservation Center.
This is a Dinosaur version of Elf on a Shelf..
This (toy) Dinosaur Photography event is for participates aged 8 and up with basic camera knowledge.
Kids and Adults can choose from a variety of toy dinosaurs to take with them to May's Prairie to photograph in the wild. This is a fun way to get everyone out and explore nature.
Cell phones OK!
Depending on the amount of participates, groups will be organized.
This is a free event… For more information please contact Gina Long at 352-754-6722

Note: Those that wish to hike, please dress accordingly wear hiking boots or sneakers.
*Information may be updated prior to event.