MIKE SHAW 6/21/17 PRE-CONFERENCE: Youth Risk-Taking Behavior: Shifting the Mindset

Wednesday, June 21, 2017 from 1:00 PM to 4:00 PM (EDT)
Event Details
Youth Risk-Taking Behavior: Shifting the Mindset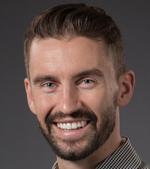 Mike Shaw
1:00 pm - 4:00 pm
Did you know?
Each year 4.3 million youths 14 and younger suffer unintentional injuries requiring hospital treatment.

1 in 10 teens in high school drink and drive

81% of students rarely or never wear a bicycle helmet.

42% of students text while driving.
Today's students face a silent epidemic. Risk-taking behaviors, critical errors and lapses in judgment cause millions of unintentional injuries each year in North America, resulting in sometimes grueling pain for students and families, as well as lost classroom time.  In some cases, these injuries permanently alter students' lives. And 7000 to 8000 times each year these injuries prove fatal – about one per hour.
We have a responsibility to our students to make sure they have the skills necessary to assess risk and reduce unintentional injuries.
In this thought-provoking session, Mike Shaw will highlight how behavior-based skills such as greater awareness, attention, and intention can reduce injuries, as well as other types of errors – including academic errors.
Attendees will gain key insights and lessons learned on understanding risk and knowing personal limitations from Mike's ski coaching and performance background.  He will share unique perspectives on risk vs. reward, and what dangerous sports and death-defying stunts have to do with the average student's safety and performance.  Attendees will walk away with fresh insights and practicable techniques for reducing risk and error.
Research has shown that mental states like rushing, frustration, fatigue and complacency, which most students find themselves in almost every day, cause or contribute to critical errors. These critical errors often put a student in the path of a hazard. Mr. Shaw will explain how this state-to-error risk pattern is responsible for up to 95% of student injuries, and will present skills that students – and educators -- can use to improve safety and reduce critical errors in school and all facets of their lives.
LEARNING OBJECTIVES
In this session, you will learn how to:
Define the state-to-error risk pattern

Differentiate the three types of at-risk behavior

Applying the Critical Error Reduction Techniques to classroom life skills lessons

Recognize the importance of gauging risk in all areas of life – a 24/7 approach

Recognize the importance of keeping eyes and mind on task to reduce risk and error

Implement a simple set of techniques for increasing awareness in the moment that will contribute to a deeper sense of wellbeing, increased performance and decreased injuries.
When & Where

Renaissance Atlanta Waverly Hotel & Convention Center
2450 Galleria Parkway
Atlanta, GA 30339


Wednesday, June 21, 2017 from 1:00 PM to 4:00 PM (EDT)
Add to my calendar
Organizer
AccuTrain's Developmental Resources division is a leader in providing instructor-led continuing education. Calling upon nationally renowned authors and experts in the areas of relational aggression, behavior management, groundbreaking teaching strategies, working with students with emotional/behavioral challenges, school safety and innovative counseling techniques, Developmental Resources offers a host of webinars, public seminars, on-site training options and national conferences.
For questions about this event, email pd@accutrain.com or call 800-251-6805.
HOW TO REGISTER:
We also accept registration forms and school purchase orders by:
Fax: 888-372-6061
Mail:
AccuTrain/Developmental Resources
208 Ash Ave., Suite 103
Virginia Beach, VA 23452
Email: pd@accutrain.com