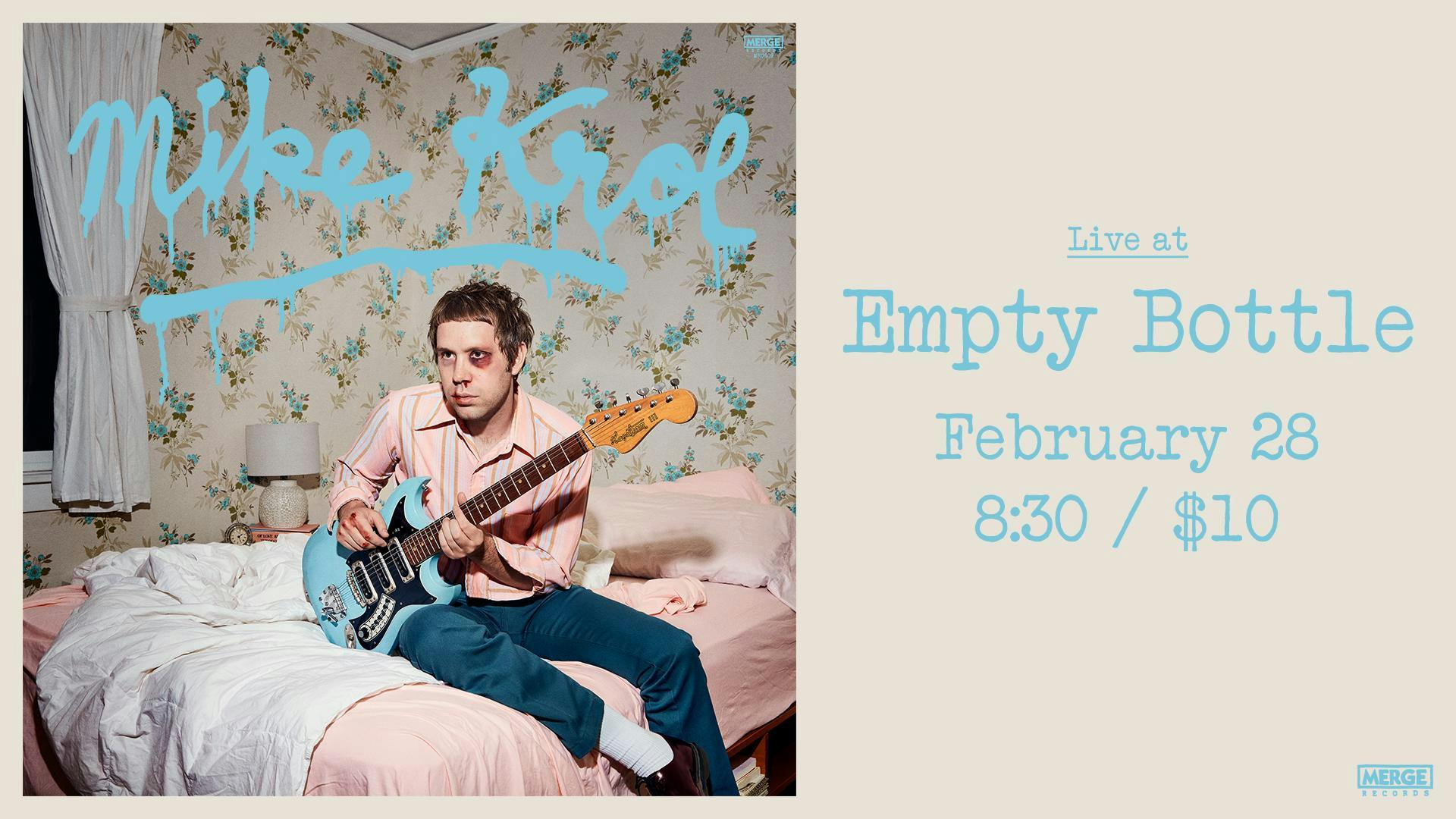 About this Event
$10 (advance), $12 // 21+
GRAHAM HUNT GEMINI CITY
--------------
Of all the breakups in MIKE KROL's songs, the most harrowing story is about his breakup with music. In 2015, coming off his best record yet and the ensuing world tour, KROL found himself in the midst of a full-blown existential crisis. He'd invested everything to create the rock-and-roll life he'd always wanted, but he wasn't sure the life wanted him back. Music ruined KROL's life. And then saved it. In chronicling that process, KROL has made his best record—painful, voyeuristic, and angry, but ultimately transcendent and timeless. It is the sound of KROL giving in to a force greater than himself, as though the chords are playing him rather than the other way around.
THE STEVE ADAMYK BAND play fast, forceful, old-school punk rock tunes influenced by '70s U.K. punk and '80s power pop, with a gritty texture in the manner of 21st century acts like Jay Reatard, the Exploding Hearts, and the Marked Men. After playing in the Sedatives and the Million Dollar Marxists, guitarist and vocalist Steve Adamyk grew frustrated working with groups that broke up before they could fulfill their potential, and formed THE STEVE ADAMYK BAND, both as a vehicle for his own songwriting and as a band that could maintain his vision and personality despite occasional lineup changes.
GRAHAM HUNT GEMINI CITY is the new rock band featuring the songwriter of Midnight Reruns.
Performers
Date and Time
Location
Refund Policy