Mike Fernandez in conversation with Yoani Sanchez
When and where
Location
Coral Gables Congregational United Church of Christ 3010 De Soto Boulevard Coral Gables, FL 33134
Description
PLEASE NOTE: THIS EVENT WILL BE IN SPANISH
About the Book:
In HUMBLED BY THE JOURNEY: Life Lessons For My Family…And Yours, from which the proceeds will go to The Early Childhood Initiative Foundation, Miguel "Mike" Benito Fernandez takes readers on parallel journeys: A 508-mile pilgrimage along El Camino de Santiago from France through Spain – and from a dirt road Cuban town to the pinnacles of U.S. business success. The book shines a light on the lessons Mike has learned over a lifetime of working tirelessly, overcoming obstacles and "showing up." The most important lesson: "You have to take care of those who come after you."
In 2013, Mike hiked along El Camino -- an ancient, spiritual trail that attracts "pilgrims" from around the world -- with a pledge for each mile that led to more than $5 million for a children's hospital. The experience was challenging and rigorous and provided Mike with a unique opportunity to embrace his life in a deep, meaningful way. In fact, he has done this trip three times. HUMBLED BY THE JOURNEY is part self-portrait, part adventure story, and shuttles readers back and forth between Mike's path on El Camino and his journey through life. El Camino becomes a metaphorical backdrop as Mike narrates the details of his 62 years of living.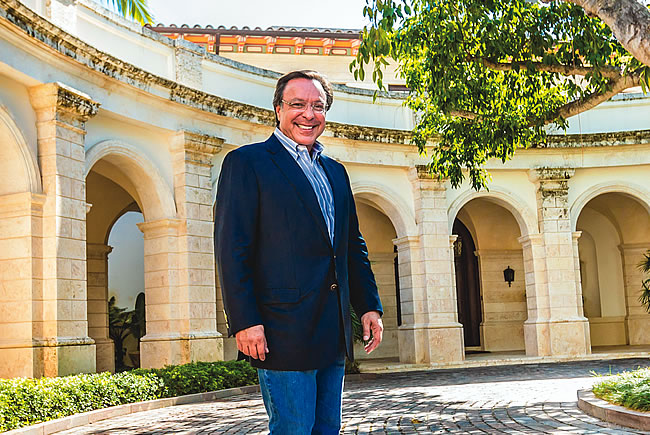 Mike Fernandez is the founder of MBF Healthcare Partners, a private equity firm that invests in healthcare service companies nationwide. Mike has been honored frequently for his business achievements, named Ernst & Young Entrepreneur of the Year, and awarded a Doctor of Humane Letters, Honoris Causa, from St. Thomas University, a degree that acknowledges and celebrates his outstanding achievements as a humanitarian, leader and philanthropist. A gifted storyteller with a terrific sense of humor, he lives in Miami with his wife Constance and their family. HUMBLED BY THE JOURNEY is his first book.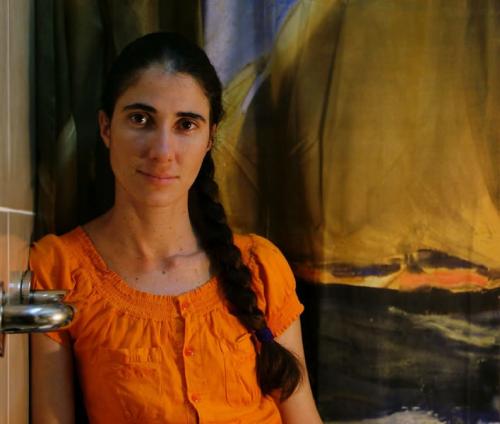 Yoani Sánchez is an acclaimed Cuban blogger, journalist and founder of 14ymedio, Cuba's first independent daily digital news outlet. She is currently the Yahoo! Fellow at Georgetown University in Washington, DC.
A University of Havana graduate in Philology, she emigrated to Switzerland in 2002 to build a new life for herself and her family. Two years later, she returned to Havana, promising herself to live there as a free person. In 2007, she began Generation Y, her personal blog about daily life in Cuba. She has
been arrested and detained by the Cuban government for starting her activities.
In 2009 U.S. President Barack Obama wrote that her blog "provides the world a unique window into the realities of daily life in Cuba" and applauded her efforts to "empower fellow Cubans to express themselves through the use of technology." TIME magazine listed her as one of the World's 100 Most Influential People, stating that "under the nose of a regime that has never tolerated dissent, Sánchez has practiced what paper-bound journalists in her country cannot: freedom of speech." Foreign Policy magazine has named her one of the Top 100 Global Thinkers.
In May of 2014, Sánchez combined her passion for journalism and digital media to launch 14ymedio, Cuba first independent daily digital news outlet. It serves as a fresh voice in the island, with exclusive national news, highlighting not only political and economic developments but also social and cultural activities.
She has received much international recognition for her work, including the Ortega y Gasset Prize, Spain's highest award for digital journalism; the Maria Moors Cabot Prize from Columbia University; the World Press Freedom Hero Award from the International Press Institute; and the Prince Claus Award from the Netherlands.