Description
This performance is a Bring Your Own Chair (BYOC) event. Children 12 and under are free to attend.
Front man Mike DelGuidice, living a dream. After 18 years of playing Billy Joel's music in his band Big Shot, Billy Joel heard Mike sing, then hired him on the spot to join his band full time. Mike is the only musician on the planet, and probably the history of music for this type of situation, where the front guy of the band is actually in the band of the artist his band covers. Mike, who is currently on tour with Billy Joel, is also a well-known Long Island musician, a brilliant vocalist and master of several instruments, including bass guitar, rhythm guitar, piano and drums, and the author of two albums, "My Street" and "Miller Place."
Mike and his extraordinary band Big Shot, which include other current longtime legendary members of Billy Joel's touring band, guitarist Tommy Byrnes and drummer Chuck Burgi are well-known and respected for providing a show of Billy Joel's song book packed with hit after chart-topping hit, (and some album cuts for the die hard Billy Joel fan) in a high energy, interactive stage performance. On any given night they will also astonish you with renditions of songs by Elton John, McCartney, Beatles, Journey, and others. The other members of the band, John Scarpulla, Carmine Giglio, and Nick Dimichino also have impressive resumes, working, recording and touring with Hall & Oats, Michael Bolton, Diana Ross, LeAnn Rimes, Nine Days, Huey Lewis, Tower of Power, Trans-Siberian Orchestra, bunch of Broadway shows including Billy Joel's 'Movin Out' and a lot more.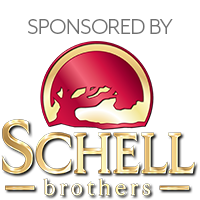 For more information, please visit https://freemanstage.org/