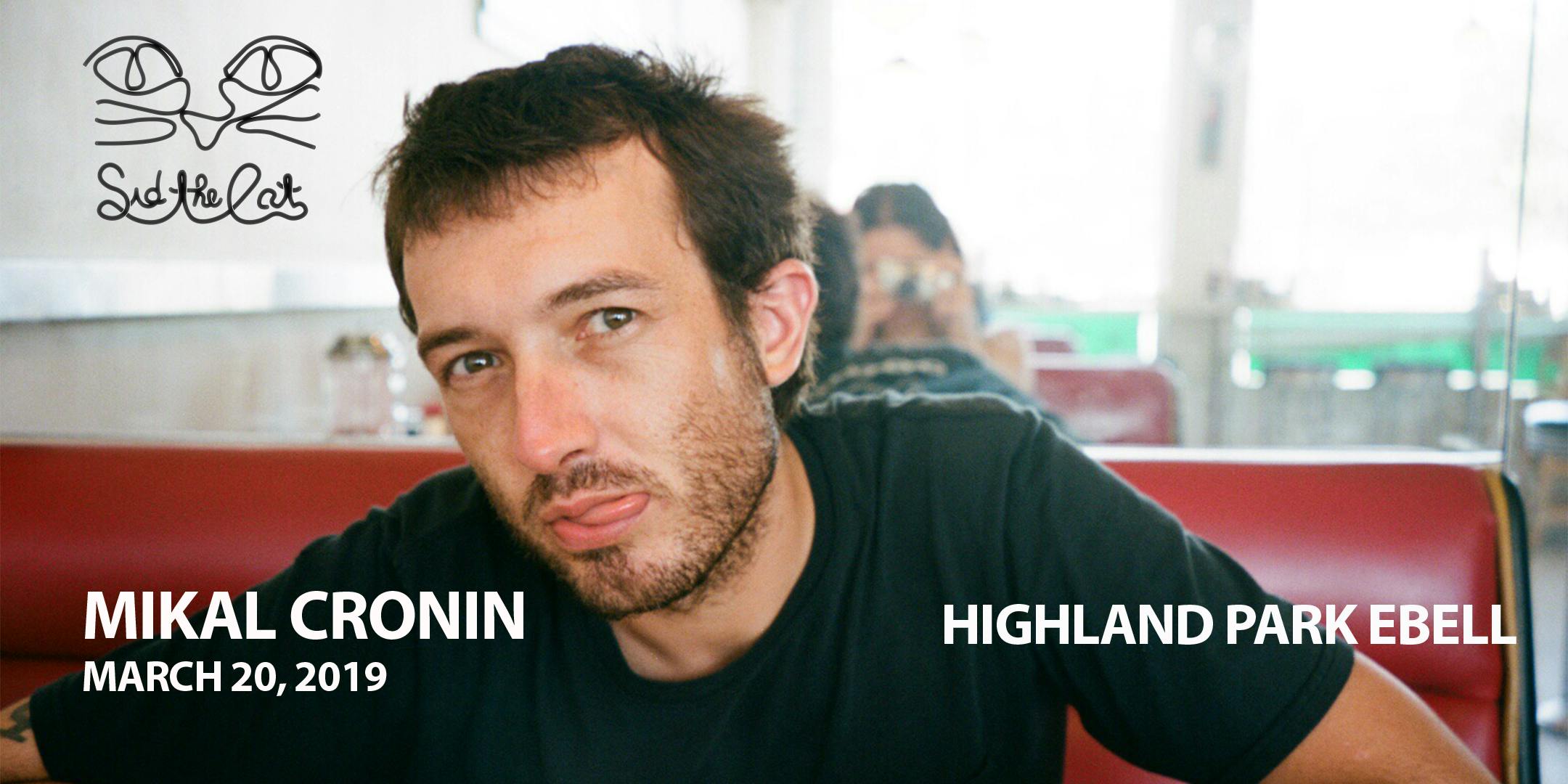 About this Event
Sid The Cat Presents
Mikal Cronin
with Sofia Bolt
3/20/19 at Highland Park Ebell
$15
MCIII is the third album from Californian singer-songwriter Mikal Cronin. Marked by the lush arrangements, stunning melodies, and deeply personal lyrical work for which Cronin is now known, the album is also a deliberate attempt to simply "go big."
Written and recorded over the course of 2014, between long bouts of touring, MCIII finds the Laguna Beach native splitting his latest full-length statement into two distinct halves. On Side A, behold a shimmering tsunami of furious, undeniable pop songs. On Side B, marvel at a beautifully wrought concept record in miniature, built around the radiant retelling of what Cronin calls his "coming-of-age" story: After leaving California to go to school in the Pacific Northwest, he found himself alone and adrift, struggling with debilitating back pain and a dissolving sense of self. "It's about a pivotal moment in my life that changed things, just within a couple of months," he says. "It was a shifting point that sent me on the path to doing what I'm doing right now."
As he did on his self-titled 2011 debut and 2013's MCII, Cronin arranged and played nearly all of the record himself, including the tzouras, a traditional Greek string instrument he heard and subsequently bought while on tour in Athens. There's French horn, saxophone, and trumpet. There are mood-altering crescendos and heartbreaking turns-of-phrase, guitars both gorgeous and pugnacious. No longer satisfied with the sound of "just one string player," Cronin arranged parts for a full string quartet instead.
"It's a continuation of what I've been trying to do up until now, but I'm finding a better way to do it," he says. "I'm finding a more successful way of working those unexpected elements and textures and instruments into a rock record, of exploring that wormhole and mushing everything together harmoniously. I like riding the line between the two," he adds. "I like finding new ways to bring different musical worlds together."
"Cronin stretches his legs to record a clean, ridiculously catchy song with tons of layers. It's the full scale of things that makes 'Apathy' so great — the harmonies, the song structuring, the piles of instruments, but mostly, the anxious feeling that's strung throughout the song. It's a song with a lot to grab onto, and it's a killer introduction to Cronin as a solo artist." — Pitchfork
"The record packs a huge whollop in its three-minute garage-pop punches. Scraping its way through fuzz, jangle, slow burn motions and even a few psychedelic breakdowns, the record is nothing if not infectious; opening itself up wider with each play. In the truest sense of the word this is just a good record, one that's quickly jumping up our best of 2011 list and one that's not likely to leave the turntable soon." — Raven Sings the Blues
"Cronin is one of those artists that barely appear to be trying, yet every element is executed so naturally that you can tell this is really the result of a lifetime studying what rock 'n' roll is all about." — RCRD LBL
"Part Everly Brother, part feedback overlord." — Uncut
Sofia Bolt
Born and raised in Paris, France, Franco-American Sofia Bolt, moved to Los Angeles in 2017 to be with her two
loves: the ocean and rock & roll.
Her debut album Waves was recorded at Earth Wind & Fire's studio in L.A with Van Dyke Parks on arrangements,
Emily Elhaj (of Angel Olsen), Marian Lipino (of La Luz), Bryant Fox (of Miya Folick) and Itai Shapira (of Rhye) as her
backing band. The record will be released in 2019.
"Fusing the moody garage-pop of La Luz with the dark, muddy alt-rock of Goat Girl, Sofia Bolt brings just the right
portions of sweetness and grit, and she's poised for a bright future" - Paste
"Her excellent new album Waves, a dreamy union of classic French pop and West Coast psych vibes, coming in
2019." - Gorilla vs Bear