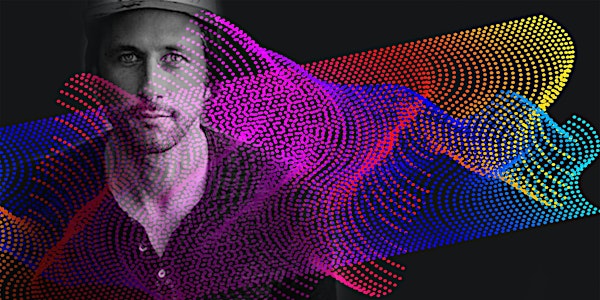 Miguel Migs | Lady Ryan | Andrew Phelan
Location
The Great Northern
119 Utah St
San Francisco, CA 94103
A night of deep house with Bay Area legends Miguel Migs | Lady Ryan | Andrew Phelan
About this event
San Francisco's very own Miguel Migs is jumping on stage to bring a night of soulful house, with support from Lady Ryan and Andrew Phelan.
Lounge: King Most, Smokes, DJ Kincaid
-------------------------------------------------
Great Northern is located within walking distance from Civic Center and 16th Street BART stations.

Follow us on Instagram @greatnorthernsf
See our full calendar at thegreatnorthernsf.com
-------------------------------------------------
Unfortunately, due to the recent outbreak of the COVID-19 Delta variant, we have to make some changes to our entry + mask requirements to ensure patron, staff, and community safety.
Entry
- Proof of full vaccination required
- We are currently not accepting negative tests in place of this.
We recommend setting up your QR vaccine record:
Masks
- Required when interacting with staff (entry, ordering at the bar)
- Recommended elsewhere, but not required
----------------------------------------------------
Miguel Migs
Miguel Migs grew up in Northern California on his parent's diverse collection of classic rock, blues, funk, soul and reggae records – which helped set the tone for his musical inspirations. He infuses these creative influences into his own sound, which combines this wide range of styles, blending them together into his own unique artistry.
Migs emerged from the 90's deep house underground scene to become the kind of artist who transcends the stylistic limitations of a genre so very few can. His musical journey began after picking up a guitar in his early teenage years and his first outlet was writing songs and playing in Dub/Reggae bands. Although Migs always loved and listened to all different styles of music, in the early 90's he connected to the soulful sounds of Deep House.
By the mid '90s he began experimenting with producing electronic dance music. And by the time the new millennium dawned, a string of releases and remixes on numerous leading indie dance labels earned him an enviable reputation among discerning dance music fans worldwide. As Petalpusher, he'd also become a stalwart of the hugely influential Naked Music stable with his original productions, remixes and compilations.
But even bigger things were to follow…
Despite achieving levels of success – both critical and commercial – Migs remains a genuinely humble, self- effacing individual. A globe-trotting DJ, nominated on a Beatport poll as 'Best Deep House Producer' who, rather than constantly follows the trends or hype, prefers to let his music do the talking. Thankfully, his music more than does the talking – it speaks to people. Just listen.
Lady Ryan
In her 14th year, LadyRyan is a Bay area favorite —inspiring a sense of safety, joy, and belonging as a spiritual conductor and dedicated professional. Her music and voice have been riding the wave of partygoers from coast to coast.
A deep range of knowledge of multiple genres of music balanced with the right touch of nostalgia makes her ability to conduct high vibrations a sure shot!
LadyRyan has played and opened up with artists such as George Clinton, Erykah Badu, and Anderson Paak.
Andrew Phelan
Raised on Chicago's underground house scene, Andrew Phelan made the move to San Francisco in 2001. Over his 20+ year career behind the decks, he has put out releases on some of the most respected labels in house music, including Drop Music, Amenti and Lost My Dog. Locally in San Francisco, Andrew is best known for his Prismatic parties, thrown at a variety of lofts and warehouses throughout the city he now calls home.