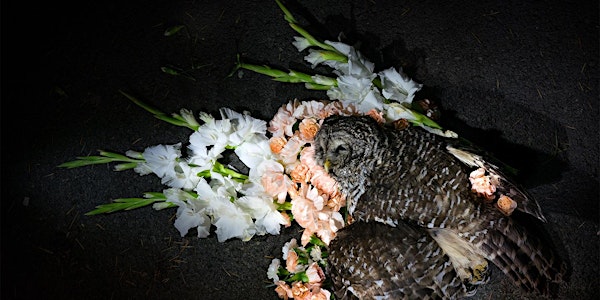 Migration Pathways: Wildlife-Vehicle Conflicts and Solutions
Join a visual conversation on the ways that artificial pathways, like roads and highways, impact wildlife migration - and the solutions.
When and where
Location
David Brower Center 2150 Allston Way Berkeley, CA 94704
Refund Policy
Contact the organizer to request a refund.
Eventbrite's fee is nonrefundable.
About this event
Join award-winning Conservation Photographers Josh Asel and Morgan (Mo) Heim for a conversation on what two visual storytellers will go through to document wildlife who try to traverse roads and highways. Fraser Shilling, Co-Director of the UC Davis Road Ecology Center, is going to kick off the presentation with a mental framing of what wildlife-vehicle conflicts and solutions look like in this modern era.
Our artificial pathways make travel easy for us, but they have dramatic effects on wildlife movement and landscape connectivity by cutting off crucial corridors. Some wild individuals have a complete aversion to roads, which limits their movement through naturally available landscapes for food, mates, and home territories. Others dare to cross, often leaving bodies and orphans in their wake. Additionally, these accidents cost upwards of 300 million dollars a year to Californians alone. Through their creative imagery, Josh and Morgan hope they inspire people to support under and overpass constructions as wildlife corridors through main roads and highways. The suffering is preventable and we know the cure.
Before the presentation, you will also be able to view a National Geographic Gallery from the work of Joel Sartore.
Josh is a Nikon Professional who focuses on dedicated visual conservation stories by working with biologists in the field whose research covers Threatened, Endangered, Keystone, and Bellwether species, an Ethics Committee Member at the North American Nature Photography Association, large carnivore tracker, and instructor. He founded Wild Expectations, is represented by Wildscreen, and has appeared on multiple judging panels. His publications include National Geographic, Defenders of Wildlife, Improve Photography, Alaska Airlines Magazine, Outdoors California, and The Press Democrat, among others.
Mo is a Senior Fellow with the International League of Conservation Photographers and a former board member of the North American Nature Photography Association. She has worked on two National Geographic granted projects, one on urban coyotes, and the other for the feature film Deer 139, following the migration of a single, pregnant mule deer across Wyoming. Her photos and writing appears in outlets, such as BBC Wildlife, Smithsonian, Nature Conservancy, World Wildlife Magazine, Newsweek and Playboy. Her film collaborations have appeared in Banff Mountain Film Festival, Adventure Film, Telluride and the International Wildlife Film Festival.
Fraser Shilling is the Co-Director of the UC Davis Road Ecology Center since 2003, and has worked at UC Davis for the past 24 years. His most exciting projects involve developing tools to address transportation sustainability by improving wildlife movement/driver safety, informing shoreline adaptation by land managers and transportation agencies in the face of sea-level rise and more extreme storms, developing large scale combined indicator and information exchange systems to inform water sustainability and other needs, and informing renovation of laws that keep our water, land, food, and air clean. He's also a faculty member of two graduate groups at UC Davis: The Transportation Technology & Policy group and the Ecology Graduate Group. Fraser maintains an active research and education program at UC Davis, with graduate students, undergraduate students, technicians, and outside consultants. He also works with local, state, federal, and international organizations to improve the use of environmental information in decision-making, and has served as an expert in multiple legal cases, with clients ranging from Caltrans to individual landowners.
Photos:
Above: Long-tailed Weasel by Josh Asel
Below: Barred Owl by Morgan Heim