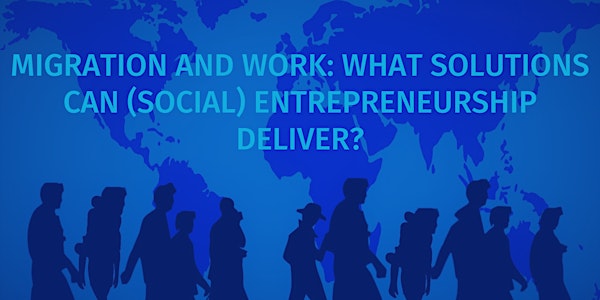 Migration and Work: What Solutions can (Social) Entrepreneurship Deliver?
How can entrepreneurs give able people excluded from markets the dignity of earning their own bread without depending on government?
Date and time
Fri, 21 Apr 2023 09:30 - 15:00 CEST
Location
Raiffeisenhaus 1 Friedrich-Wilhelm-Raiffeisen-Platz 1 1020 Wien Austria
About this event
5 hours 30 minutes

Mobile eTicket
Austria has been a crossroads of peoples for millennia. The war in Ukraine is displacing millions of persons. The devastation wrought on Syria and other middle eastern nations had the same effect only a few years ago and continues to do so. Never in the history of humanity have there been so many displaced people as now. In this situation, we wish to reflect on Pope Francis's call to overcome the globalization of indifference and to welcome, protect, promote, and integrate migrants, in particular from the Ukraine. Our special concern are women, mothers, and young women in the formative years of their lives.
Our question on April 21, 2023, will be how we can create a win-win situation for both the migrants and the welcoming nation? We focus on the good business can do when it creates jobs, bears the risks of innovation, and gives hope to the youth. So many capable people are excluded from the markets because of lack of education, health, or simply bad luck. How can entrepreneurs empower the poor and the marginalized, among them many refugees and migrants, by giving them back the dignity of earning their own bread without depending on government hand outs in the long run?
Entrepreneurs can be the bearers of a new form of compassionate market economy because they possess both the economic wherewithal and the intellectual sagacity to promote change. The gifts of their intelligence and capabilities that drive entrepreneurs to prosper personally can also be used to find new forms of inclusion and empowerment.
Migration and work cause difficulties and concerns to which we must give due consideration and that must be addressed. Caring for the common good is an ongoing political process with an uncertain outcome. It can only be brought about by respectful and sincere public moral conversations. Our symposium wishes to be part of this conversation from the viewpoint of Christian humanism.
Languages: German (simultaneous translation into English) and English.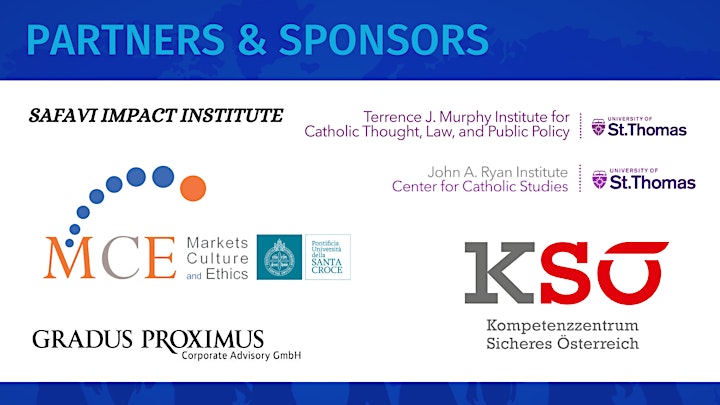 Agenda
10:00 AM - 10:15 AM
Opening
Generaldirektor Mag. Michael Höllerer, RLB NÖ - Wien
Dr. Eva Landrichtinger, Secretary General of BMAW
Univ.-Prof. DDr. Msgr. Martin Schlag
---
Moderator: Dr. Alexander Janda
10:15 AM - 11:00 AM
The facts of migration and work
Univ.-Prof. Dr. Wolfgang Mazal, Wien
Univ.-Prof. Dr. Tetyana Panchenko
Gabriel Felbermaier, WIFO
Michael Merkel, GWD - Berlin
11:15 AM - 12:00 PM
Entrepreneurial commitments in practice
Cardinal Michael Czerny Videomessage
BM a.D. Mag. Karl Schlögl
12:15 PM - 1:00 PM
Break, light lunch
1:15 AM - 2:15 AM
Humanitarian responses in social ethics and theory
Univ.-Prof. DDr. Msgr. Martin Schlag
Univ.-Prof. Dr. Luca Mongelli, Rom
Christoph Matschke, Member of the Board REWE
2:15 AM - 2:30 AM
Cardinal Archbishop Dr. Christoph Schönborn
2:30 AM - 3:00 AM
Discussion of results
---
Discussion of results and key criteria for a successful employment market integration