Description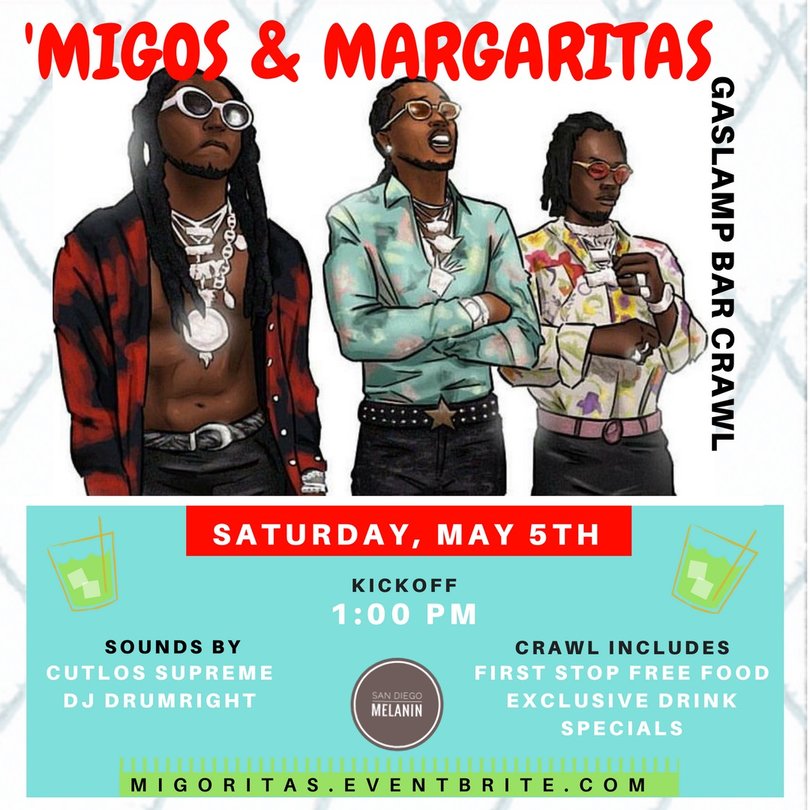 Grab some amigos and join us for drinks as we jam to Migos & friends. We're hitting up some of our favorite spots in Gaslamp for a full afternoon of fun!
What you get:

Exclusive drink specials at participating venues

Fuel up at at our first stop with complementary wings + french fry bar because drinking on an empty stomach is a no no

Dope Djs & Soundtracks playing all the jams throughout the entire day

An amazing crowd of young professionals

vibing out
Participating venues:
Suckerfree, Analog, Henry's Pub and Atomic Gaslamp.
The official bar crawl route will be released to attendees prior to the event.
**Yes this crawl coincides with Cinco de Mayo (which commemorates The Battle of Puebla) but no this is not a "Dress up in a sombrero and poncho" kind of event. Please act accordingly and respectfully.