Sales Have Ended
Ticket sales have ended
Pre-Sales have ended for this event but tickets WILL BE AVAILABLE AT THE DOOR. Please arrive early to ensure entry.
Sales Have Ended
Ticket sales have ended
Pre-Sales have ended for this event but tickets WILL BE AVAILABLE AT THE DOOR. Please arrive early to ensure entry.
Description
Seismic, ALP & HUSHconcerts present
KRAFTY KUTS
PLUMP DJs

with support from
Murphstar (SEISMIC)
Motion Potion (HUSHConcerts)
Zach Moore (Armory Podcast)
DJ shOOey (Space Cowboys)
Ding Dong (Brass Tax)
Mancub (Space Cowboys)
Icon (Illeven Eleven)
Trav (SEISMIC)
Clark Hamon (Dusty Rhino)

Friday September 9th / 9:30pm - 4am / 21+



Back in 2004 clubs all over the Bay Area featured house, drum & bass, hip hop, some live acts, and occasionally this other sound bubbling up from the desert called Breakbeat. There were a dozen local crews spinning breaks but no dedicated focal point for this burgeoning genre. Until a new club opened in Potrero Hill with a mission to break ground and blaze trails: MIGHTY. MIGHTY BREAKS was created to attract the names, the fans, the dancers and the DJs to meet every 3rd Friday of the month for a deep dive into all things breakbeat. The party would combine some of the world's biggest breaks acts with the local talent that kept the scene vibrant. Producers and DJs, the B-Boys and original breaks dance crews, and the Burning Man families all had a common ground to dance to the music they loved. This community wasn't very large, but the force and purity of the scene was so powerful that MIGHTY BREAKS attracted major labels in the US, UK, and Australia, including the seminal breakbeat label FINGER LICKIN. Over the years, these partnerships delivered some of the biggest names in dance music to visit Mighty Breaks. This success led to dozens of other Bay Area breaks parties, nights, and undergrounds, but MIGHTY BREAKS was the definitive monthly event for more than 5 years. The breaks lives on strong in niche communities around the world and is still very dear to the dancing hearts of the Bay Area. On September 9, we will reunite to celebrate the crews that built the scene, and feature two of the brightest stars of that era, Krafty Kuts and the Plump DJs.
We're proud to host our first Mighty Breaks reunion at 1015 Folsom on Friday September 9th.


---
KRAFTY KUTS
Renowned and respected worldwide for his highly technical turntablism, meticulously crafted DJ sets and party-punching productions, Krafty Kuts is in a league of his own.

One of the key pioneers in the UK breakbeat and bass movement, Krafty Kuts has multiple awards to his name and has released music on the likes of Ministry Of Sound, OWSLA, Southern Fried, DMC, Fabric and many more.

Continuously immersed in beat culture since forming his own b-boy break dancing crew in the late 80s, Krafty Kuts has had his own record store chain, run labels, promoted critical scene events, formed his own band Wicked City and performed to crowds of 40,000 alongside the biggest names in music from the Rolling Stones to The Prodigy. Living, breathing and sleeping the funk without compromise, read Krafty's full story.


Dub FX - Back To Basics (Krafty Kuts Remix)
Plays: 215,569
---
PLUMP DJs
Plumps DJs are internationally renowned UK DJ/Producer duo Andy Gardner and Lee Rous of London, whose passion for innovation and non-conformist attitude to electronic music has fuelled their fire for over a decade.Notorious frontline pioneers of the breakbeat genre in late 90's, the Plump DJs have diversified in recent years incorporating broader styles in dance. Though their sound is still widely thought to maintain a breakbeat aesthetic. Landing back to back club hits in 2016 the duo are firmly back on the top of the breaks charts again, with releases on Punks music and their own Grand Hotel record labels.

Self admitted suckers for bass and 'the groove', the duo fuse their favourite styles from their misspent youth into what they call 'Plump Music'. The multi genre influences of Acid, Breakbeat, House, Funk, Garage, Disco, HipHop, Electro, Miami Bass, Rave, Rock, Techno and Soul, are melted together on a daily basis at their Soho recording studios. The creative hub from which Andy & Lee make their music, in the centre of the sound shaping city of London. The results of which have led the duo to the four corners of the world to perform their purist four deck live show, notching up over 1200 appearances to date.

During their prolific musical career spawning over 100 singles, 6 albums, and 5 compilations to date. Their list of collaborators and remixes reads like a dream line up at superfestival: Mark Ronson, Gary Newman, Deadmou5, Fatboy Slim, Orbital, Jermaine Jackson and Louise Rhodes... The list goes on, and yet the duo have still managed to maintain relevance on a world scene with recent cross genre support from the artistes like Porter Robinson, Eats Everything & A-Track. To add to essential UK radio support and plays from BBC Radio 1 DJ's Annie Mac, Mista Jam and Annie Nightingale, galvanizing an already established list of Plump enthusiasts.

Their legendary 10 year residency at Fabric Nightclub, and subsequent regular shows at their home towns coolest venues XOYO & The Nest are testament to the success of the Plump DJs in the London to this day. Further afield their performances have graced the main stages at Glastonbury UK, Coachella USA, Fuji Rock JAP, Breakfest AUS, and the Berlin Love Parade GER to name a few. Some of the worlds best nightclubs and venues have also felt the power of repeat Plump DJs shows, Womb in Tokyo, Avalon LA, and even The O2 London are all on the 'smashed it' list.

Gardner & Rous are true innovators of sound who proudly co-created the popular Breakbeat genre of the last decade with their initial releases on Finger Lickin'Records. Pioneers of production whose shared passion for electronic music and the art of making people dance, has inspired a generation of dance floor experiments. The ever-evolving sound of Plump DJs continues to be met with enthusiasm from discerning dance music fans worldwide. Listen then to the sound of Plump Music.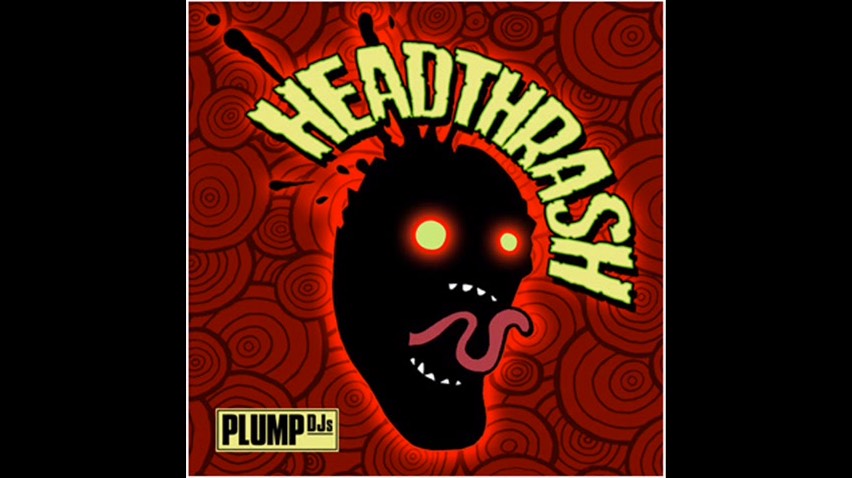 Plump DJs - System Addict
Plays: 495,145
---

Tickets: After purchasing a ticket through Eventbrite, you will receive an email with your tickets attached as a PDF. Please PRINT out your tickets and bring them with you on the night of the event. By purchasing a ticket you agree to receive periodic email communication from 1015 Folsom. Presale tickets must be redeemed by 1:30am.

All events are 21+ | Please bring valid identification | NO REFUNDS