Location
Stephen Wise Free Synagogue
30 West 68th Street
New York, NY 10023
Description

MIECZYSLAW WEINBERG (1919-1996). One of the 20th-century most prolific composers who's recognition is about to reach a long awaited peak. For fascinating facts and impressive music samples visit www.mweinberg.info.
Noted Latvian-born cellist, YOSIF FEIGELSON, played a critically-acclaimed American premiere at the 92nd Street Y back in 1995 and recorded 24 Preludes opus 100, along with the rest of solo cello music, the following year. These recordings are available today on Naxos label.
The Preludes are like the series of vivid contrasting pictures. Many are based on Slavic, Jewish and other folk idioms, and exhibit rare variety of writing techniques. Because of these qualities, they will be juxtaposed with the famed Pictures at an Exhibition by Modest Mussorgsky (1839-1881) featuring a world class virtuoso pianist, ILYA YAKUSHEV. This year is also Mussorgsky's own 180th birth date. In addition, the cantor of SWFS, DANIEL SINGER, will perform several of Weinberg's Yiddish songs.
Tickets at the door $40, $30 - in advance here, $20 - seniors and students. Children under 15 admitted free.
This event is made possible in part by a generous gift from Elias Charitable Foundation, and by other private and business support. Visit www.improvis.org for more information.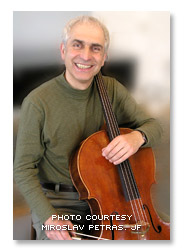 Yosif Feigelson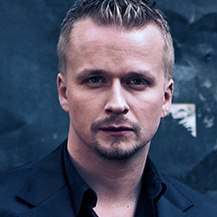 Ilya Yakushev