Description
The AOM is excited to be hosting the Midwifery Research Symposium showcasing midwifery-led research initiatives currently taking place in Ontario.
Special guest speakers Dr. Eileen Hutton and Dr. Jennifer Stearns will share new developments pertaining to the microbiome as they relate to the maternal/newborn dyad.
Participants can also expect to learn more about midwifery-led research initiatives taking place in the province.
A final panel presentation exploring the Lancet Series on Midwifery will examine the state of midwifery research and opportunities for growth and development moving forward.
Abstracts for this symposium are being accepted until September 6, 2017 at 11:59pm.
Further details about content and agenda will follow in early October once the adjudication process is completed by the Midwifery Research Work Group.
Please note that space is limited for this event. A waiting list will be established once registration is full.
---
GUEST SPEAKERS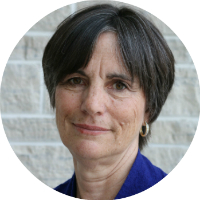 Eileen K. Hutton, PhD, MSc, BSc
McMaster University
Assistant Dean, Faculty of Health Sciences (Midwifery)
Eileen Hutton has a B.Sc. in Nursing (Queen's University, 1974), MScN in Parent Child Nursing (University of Toronto, 1985), a Certificate in Midwifery (Michener Institute of Applied Health Sciences, 1993), and a PhD in Clinical Epidemiology (University of Toronto, 2003). She was an assistant clinical professor in the McMaster University Department of Family Medicine from 1993 to 2003, and from 2003 to 2006, an assistant professor at the University of British Columbia in the Division of Midwifery and the Child and Family Research Institute. She is now a Professor in Obstetrics and Gynecology, and the Assistant Dean of the Midwifery Education Program. Prof. Hutton also served as Professor of Midwifery Sciences at Vrije University, Amsterdam from 2010 to 2015 on part-time secondment.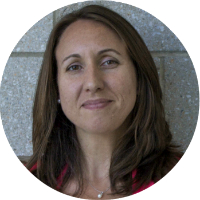 Jennifer C. Stearns, PhD
Farncombe Family Digestive Health Research Institute
Assistant Professor, Department of Medicine
Dr. Jennifer Stearns completed a PhD in host-microbe interactions in the Department of Biology at the University of Waterloo then trained as a postdoc in microbial ecology at the University of Waterloo and the human microbiome at McMaster University. Dr. Stearns is now an Assistant Professor in the Department of Medicine at McMaster University and holds the Farncombe Family Endowed Chair in Microbial Ecology and Bioinformatics. Her research focuses on how colonization and succession proceed in early life and what impact the microbiome has on health outcomes and disease risk. It is likely that early exposure to the appropriate colonising organisms such as bacteria, fungi and viruses, is critical to long term health, however we still don't understand how these complex microbial communities become established in the human gut and what they do once there. To study these questions she is combining microbial ecology, basic microbiology, bioinformatics and epidemiology, in collaboration with clinical research at McMaster University.
---
---
TICKET TYPE EXPLAINATION
Members: Due to limited space available at live events, there will be a $100 deposit upon registration to better allow the AOM to offer available spots to those on the waiting list. Members will be charged the $100 deposit when they register and will be fully reimbursed after they have attended the event or if they cancel 15 days or more before the event date. The deposit will not be refunded to those who cancel within 14 days of the event or who do not attend.
Non-Members: As a non-member, the ticket cost will be $100.00 (+HST) upon registration. The individual will not be reimbursed unless they cancel 30 days or more before the event date.
Date and Time
Location
The Waterfront Banquet & Conference Centre
555 Bay Street North
Hamilton, ON L8L 1H1
Canada