Description
Ebony OH and The Entrepreneur Midwife presents their 2nd Annual Midwife Birthing Retreat. May 17th - 19th at the Legacy Lodge at Lanier Islands


2 Days, 2 Midwives, 2 $500 Business Scholarships, Room & Board and a 90 day Business Coaching Program included.
Face to face with Ebony OH and the Entrepreneur's Midwife every Tuesday night at 6:30pm for 90 days. (Location to be announced)
*Christian Yoga
*Group Therapy
*Signature Birthing Trail
*Mentorship Sessions
*Business & Wealth Activation
*Yoni Steam
*PRAYER BREAKFAST Saturday 10AM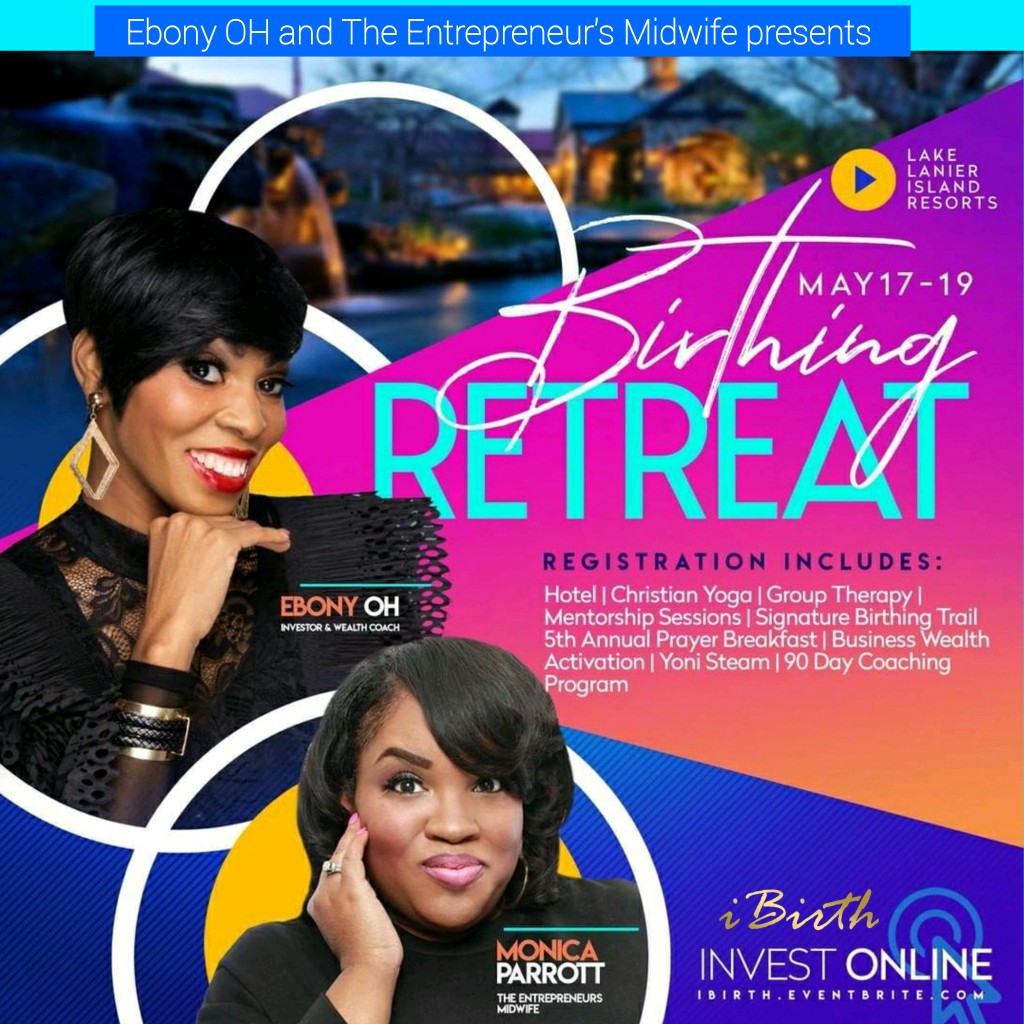 Mission: To support, develop, and advance the giftings of all women, helping them to birth forth their purpose into full fruition.
This years retreat will have direct focus of impartation and impact in areas of success pertaining to :
Entrepreneurial Birthing ~ Wealth Birthing ~ Wealth Activation

For more information regarding individual/group participation, or Sponsorship Packages please contact us at midwifebirthingretreat@gmail.com
Thank you in advance for your continued support.
Ebony Ormond-Ham - Investor & Wealth Midwife ~ Monica Parrott - The Entrepreneurs Midwife
** Double Room Occupancy **
** For Private Room or If you have a Roommate please call 678-438-5453 **