Description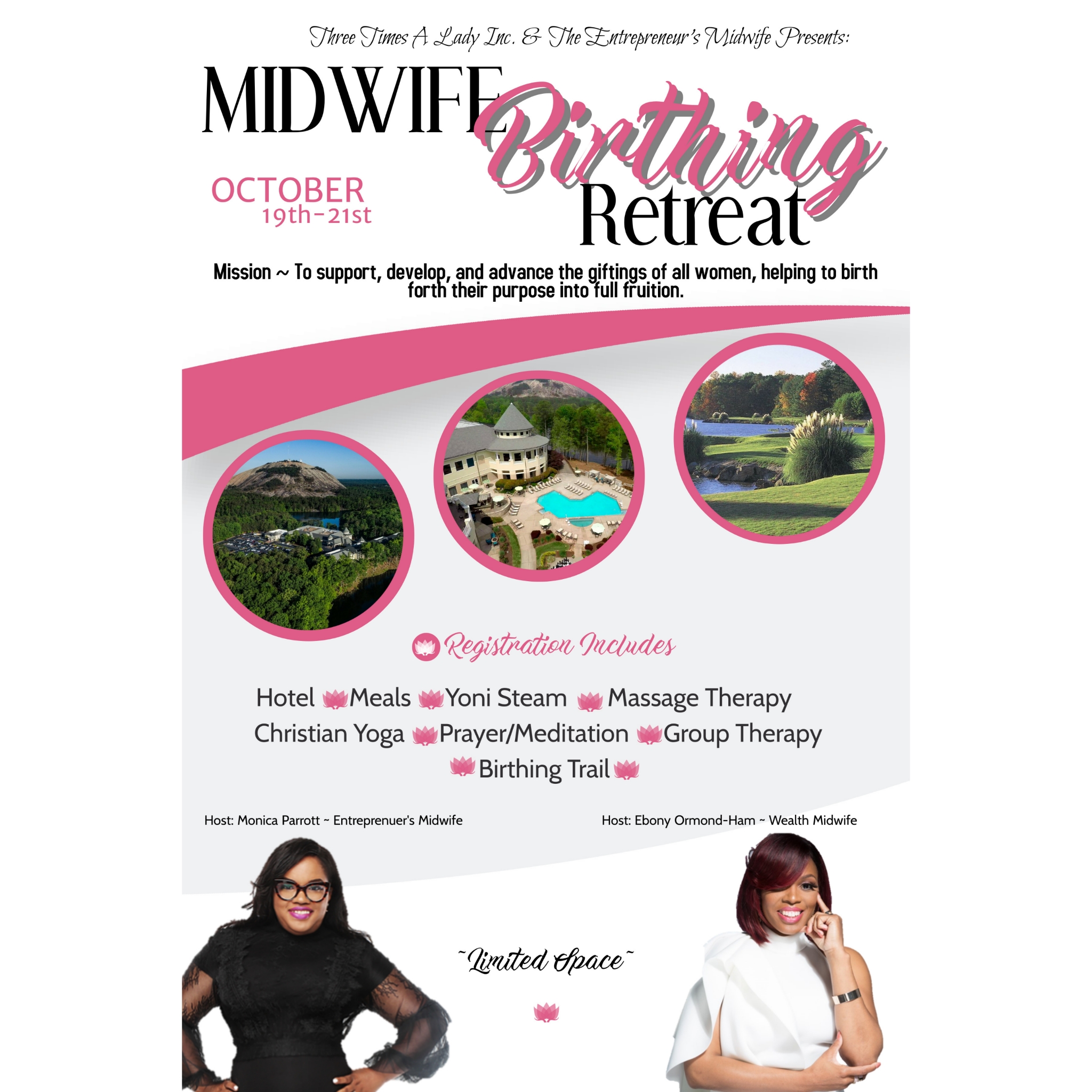 Three Times A Lady, Inc and The Entrepreneur Midwife presents its 1st Annual Midwife Birthing Retreat.
October 19-21, 2018 at the Stone Mountain Marriott Evergreen Conference Resort.
Limited Space Available!
Mission: To support, develop, and advance the giftings of all women, helping them to birth forth their purpose into full fruition.
This years retreat will have direct focus of impartation and impact in areas of success pertaining to :
1) Entrepreneurial Birthing
2) Financial Birthing
3) Prophetic Birthing
4) Therapeutic Birthing
5) Mindset and Wellness Birthing
6) Spiritual Birthing
For more information regarding individual/group participation, or Sponsorship Packages please contact us at midwifebirthingretreat@gmail.com
Thank you in advance for your continued support.
Ebony Ormond-Ham-Midwife
Monica Parrott-Midwife