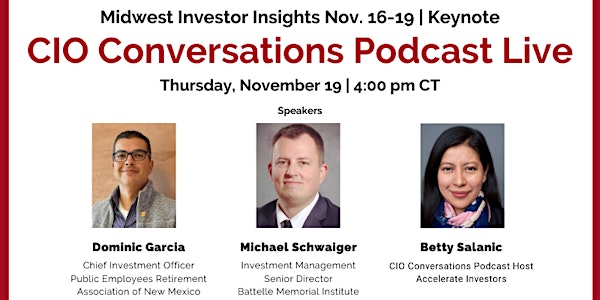 Midwest Investor Insights: CIO Conversations Podcast Live
Join Dominic Garcia, CIO of New Mexico PERA in conversation with David Villa, CIO of SWIB.
About this event
If you would like to participate in the rest of our Midwest Investor Insights conference please Register Here.
Contact us with any questions at hello@accelerateinvestorsny.com.
Speaking and sponsorship opportunities available. Please fill out your info here and you will be contacted - Sponsor.
See Website page for full event details.