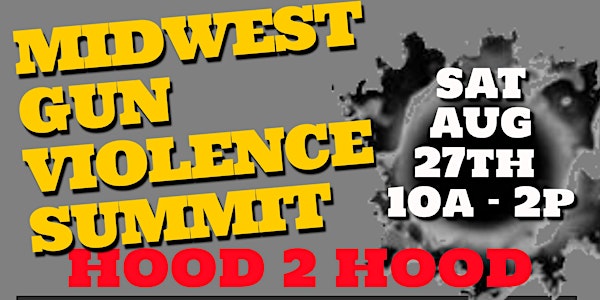 MidWest Hood 2 Hood Gun Violence Summit
On Saturday, August 27 at 10:00am - 2pm, Black Lives Matter Cleveland (BLM Cleveland) will host the Midwest Hood 2 Hood Gun
When and where
Location
11327 Shaker Blvd 11327 Shaker Boulevard Cleveland, OH 44104
About this event
On Saturday, August 27 at 10:00am - 2pm, Black Lives Matter Cleveland (BLM Cleveland) will host the Midwest Hood 2 Hood Gun Violence Summit, at the Intergenerational School (11327 Shaker Boulevard Cleveland, Ohio 44104) to listen and learn with students and families to find solutions to gun violence, educate our community on trauma informed care, gun safety and navigating the legal system.
Black Lives Matter Cleveland has partnered with the following organizations as supportive sponsors and organizers:
Northeast Ohio Black Health Coalition
The Ohio Federation for Health Equity and Social Justice
The Angelo Miller Foundation
The ADAMHS Board of Cuyahoga County
My Grow Connect
Inter Religious Task Force on Central America
A series of 4 planned sessions include Gun Violence Safety, Trauma Informed Care & Healing, Legal & Courts Education, and Gun Safety Guidance. The First 200 students will receive $50 stipends and must be between 13 years - 18 years old and must register at Eventbrite to participate in the full day.
A responsibility waiver is required by parents' on behalf of all students. Contributions can be made to paypal.me/blmcle.