Description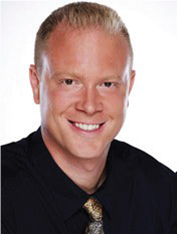 With Special Guest Matt Sorger
---
Matt Sorger is a prophetic minister who carries a unique anointing that fills entire rooms with the tangible glory of God, with many saved, healed, set free and filled with God's presence. Matt is a strong preacher and teacher of God's word, mentoring and equipping the body of Christ to live in the realm of God's power and glory. He has impacted the globe ministering in over 35 nations and has reached over 200 nations by television and media. Matt and his wife Stephanie oversee Rescue1, rescuing children from trafficking around the world. Their vision is to see at least 1,500 children set free.
We have made a last-minute change and are now offering FREE conference admission! No registration required to attend. This will be our last conference until further notice.

Registration is still required for the 5-Fold Leaders' Dessert. Tickets are: $5 per person before September 7th and $10 per person after September 7th.
We invite you to join us for times of refreshing, equipping, revelation and impartation. We are excited to see what God is going to do!