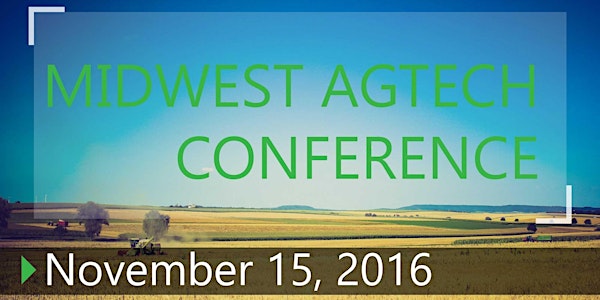 Midwest AgTech Conference - Chicago, IL
When and where
Location
Germania Place 108 W. Germania Place Chicago, Illinois 60610
Refund Policy
Contact the organizer to request a refund.
Description
Welcome to the first annual Royse Law Midwest AgTech Conference!
Our startup focused AgTech events connect farmers, founders, investors, educators, and policymakers.
Curious about AgTech's investment outlook? Wondering what growers really need? Is market adoption really happening? Join us in the Windy City for a day of expert panels with deep industry knowledge both in Agriculture and Technology. We will discuss previous, current, and developing strategies to solve some of agriculture's biggest pain points, especially in crop production. Take advantage of our many networking breaks without missing important panel content.
Stick around for our Silicon Valley style Demo Day featuring on-stage pitches by some of the most promising Midwest AgTech companies in front of 12 judges from private equity, venture capital, angels, and corporate venture.
We look forward to seeing you in Chicago!
---
Apply to Pitch at this event:
---
AGENDA
8:30 am – 9:00 am
Registration
9:00 am – 9:20 am



Keynote – Jim Slama, Family Farmed



9:20 am – 9:40 am



Keynote – Leland Strom, Farm Illinois



9:40 am – 9:50 am



Break



9:50 am – 10:30 am
Investment Outlook Panel
(Josh Katz, McKinsey & company | Ben Weiner, GTCR | Rob Schultz, Serra Ventures | Jason Wrone, Open Prairie Ventures | Andy Christensen, Arthur Ventures | Guy Turner, Hyde Park Venture Partners)
10:30 am – 10:40 am



Break



10:40 am – 11:20 am



Grower's Fireside Chat
(Justin Durdan, Durdan Farms | Lucas Strom, Farmer's Business Network | Steve Pitstick, Pitstick Farms | Grant Noland, Noland Farms | Bill McDonnell, McDonnell Ag Solutions)
11:20 am – 11:30 am



Break



11:30 am – 12:10 pm



AgTech Startup (Fund)amentals- getting funded, launching, and partnering
(Joel Riff, Northern Exposure Global Innovation | Rob Trice, Better Food Ventures | David Rummler, Clean Tech Strategy | Roger Royse, Royse Law Firm | Erica Riel-Carden, Royse Law Firm | Aaron Ratner, Ultra Capital LLC)
12:10 pm – 1:10 am



Lunch



12:40 pm – 1:10 am



Keynote – Colleen Callahan, USDA Rural Development Illinois



1:10 pm – 1:50 pm



Breakthrough Technologies
(Matt Meter, Barilla America, Inc. | Blake Burris, Flux IoT | Harvey Kaye, Zero Gravity Solutions | Birju Shah, The Climate Corporation | Sue Raftery, AgTech Innovation Center)
1:50 pm – 2:10 pm



Break



2:10 pm – 2:50 pm



Predictive Farming & Precision Agriculture
(Arash Amini, FarmBoxSystems | Ryan Rakestraw, Monsanto Growth Ventures | Jason Tatge, Farmobile LLC | Kevin Heikes, FarmLink | Mark Haraburda, AgriCharts)
2:50 pm – 3:00 pm



Break



3:00 pm – 5:00 pm



Startup Pitches



Rubicon Ag

AgGas

Hive 4 Power

EntoBio

Wisran

Zero Gravity Solutions

Crystal Diagnostics

KARR Group

Flux IoT

Gnome by Hugreen

HealthyCow

Stream Tech Inc.

EnviroKure

Tiny But Mighty Foods

AgriSens

Mera Group




Kabloom
Startup Judges
(John Matthesen, Guy Turner, Kerry Jordan, Ryan Rakestraw, Josh Katz, Ben Weiner, Jeff Musson, Sanjeev Krishnan, Scott Livingston, Jens Horstmann, Matt Roy, Rob Trice, David C. Borlo, Aaron Ratner, Terry Howerton)



5:00 pm – 6:00 pm



Networking / Reception



---
9:00 am - 9:20 am
Jim Slama, Family Farmed
Jim Slama founded FamilyFarmed at a time when few people recognized the term "Good Food movement," and demand for locally, sustainably, humanely, and fairly produced food was still a tiny sliver of the overall consumer market. Under Slama's leadership during more than 15 years since, FamilyFarmed has become an important catalyst in the booming, consumer-driven rise of the movement, helping to build a robust Good Food cluster in its home base of Chicago while expanding the national scope and impact of its work.
9:20 am - 9:40 am
Leland (Lee) Strom, Farm Illinois
Leland (Lee) Strom serves as CEO of FARM Illinois (Food and Agriculture RoadMap), the statewide, multisector association organized to develop and implement a comprehensive and integrated strategic plan with the goal of positioning Illinois and the Chicago Region as the global leader in food and agriculture system innovation. The plan aims to ensure the state's leadership in sustainably meeting the 21st-century challenge of global and local food security.
He joined FARM Illinois in March of 2015 following more than eight years in Washington D.C., where he served as CEO and Chairman of the Board of the Farm Credit Administration. FCA is the safety and soundness regulator of the $300 billion national network of Farm Credit System institutions and Farmer Mac. He also served as chair of the Farm Credit System Insurance Corporation.
Lee has served as an agriculture advisor on the Federal Reserve Bank of Chicago's Advisory Board on Agriculture, Labor, and Small Business, and in numerous other leadership capacities within the agriculture and finance sectors for the past 35 years. He currently serves as a principal with Open Prairie, a premier, Midwest-based, private fund management firm currently establishing the Open Prairie Rural Opportunities Fund, a USDA licensed Rural Business Investment Corporation.
In 2011, Lee was awarded an Honorary Doctorate from Northern Illinois University for his efforts in protecting and managing the assets of the nation's agriculture industry.
He and his wife reside on a farm just west of Chicago in Kane County, Illinois where their ancestors settled in the late 1800's. He's been involved in the agriculture industry his entire career.
12:40 pm - 1:10 pm
Colleen Callahan, USDA Rural Development in Illinois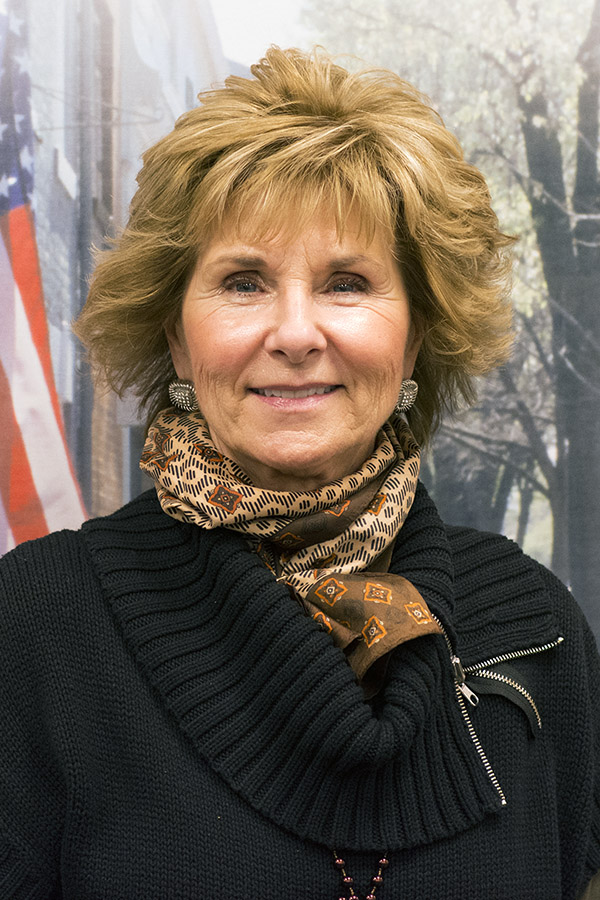 Colleen Callahan grew up on a purebred Hampshire hog, Angus cattle and grain farm near Milford, Illinois. She received her bachelor's degree in agricultural communications from the University of Illinois. She was the first woman agribusiness director for WMBD Radio and TV in Peoria. After 30 years with WMBD, Colleen started her own communications firm, specializing in giving motivational speeches, facilitating meetings and debates, and coaching individuals and organizations in public speaking and preparing for media interviews. She has traveled on official missions to Afghanistan, Iraq, the Middle East and Cuba.
Colleen has a strong commitment to public service and has served on numerous executive boards throughout the Peoria area and the State of Illinois. She also served as the first woman president of the National Association of Farm Broadcasting and is the first woman inducted into its Hall of Fame.
The Obama Administration named Colleen State Director for USDA Rural Development in Illinois, and she began her duties in July 2009. She oversees the agency's 13 offices and its $4.3 billion loan portfolio with investments in housing, business and community development in rural Illinois. While continuing in that capacity, in August of 2012, Secretary of Agriculture Tom Vilsack asked Colleen to also serve as the Federal Disaster Recovery Coordinator for Drought.
---
---
Arash Amini

FarmBoxSystems.com

CEO

David C. Borlo

Crestlight Ventures

Managing Partner (Fund I)

Blake Burris

Flux IoT

CEO

Colleen Callahan

USDA

Illinois State Director, Rural Development

Andy Christensen

Arthur Ventures

Director

Justin Durdan

Durdan Farms

Managing Partner

Mark Haraburda

AgriCharts, Inc.

CEO

Kevin Heikes

FarmLink

Vice President

Jens Horstmann

Crestlight Venture Productions

Exec Producer & Managing Partner

Terry Howerton

TechNexus

CEO

Kerry Jordan

D'Orazio Capital Partners

Head of Corporate Development

Josh Katz

McKinsey & Company

Associate Principal

Harvey Kaye

Zero Gravity Solutions, Inc.

Chairman

Karin Kloosterman

flux farm Inc

Founder

Sanjeev Krishnan

S2G Ventures

Managing Director

Scott Livingston

Livingston Securities LLC

CEO

John Matthesen

BuildBinder

COO

Bill McDonnell

McDonnell Ag Solutions

Owner

Matt Meter

Barilla America, Inc

Vendor Assurance Manager

Jeff Musson

DynamiteNetwork.com

President & CEO

Grant Noland

Noland Farms

Treasurer

Steve Pitstick

Pitstick Farms

Owner

Sue Raftery

AgTech Innovation Center

CEO

Ryan Rakestraw

Monsanto Growth Ventures

Venture Principal

Aaron T Ratner

Ultra Capital LLC

Director

Erica Riel-Carden

Royse Law Firm

Associate

Joel Riff

Northern Exposure Global Innovations

Founder

Matt Roy

US Foods

Director, Category Operations - Produce

Roger Royse

Royse Law Firm

Founder