Description

With constantly changing real estate dynamics, one thing is for certain: Midtown is here to stay.

With its convenient commute and central location, the city's largest commercial real estate submarket continues to play host to the most diverse talent pool in the country. As the tenant mix evolves, and leasing activity is driven from a wider group of industries, owners are finding innovative ways to appeal to the broadest universe of prospective tenants to ensure that Midtown continues to be a go-to destination for decades to come.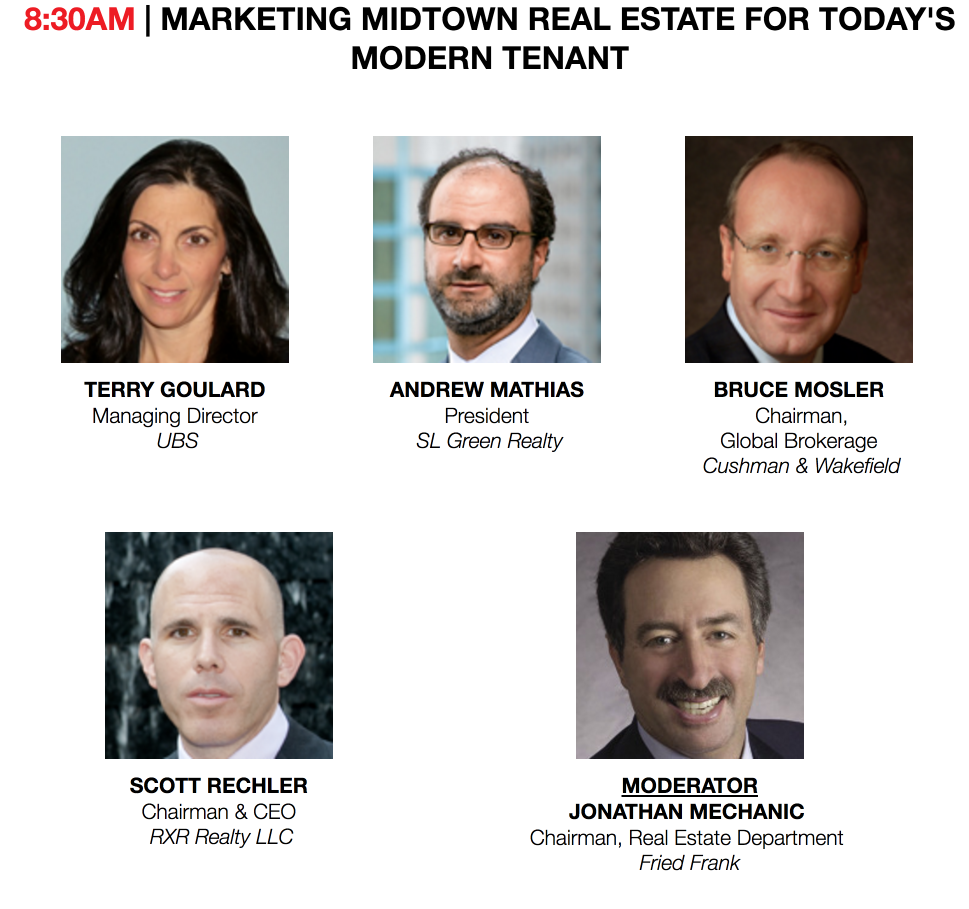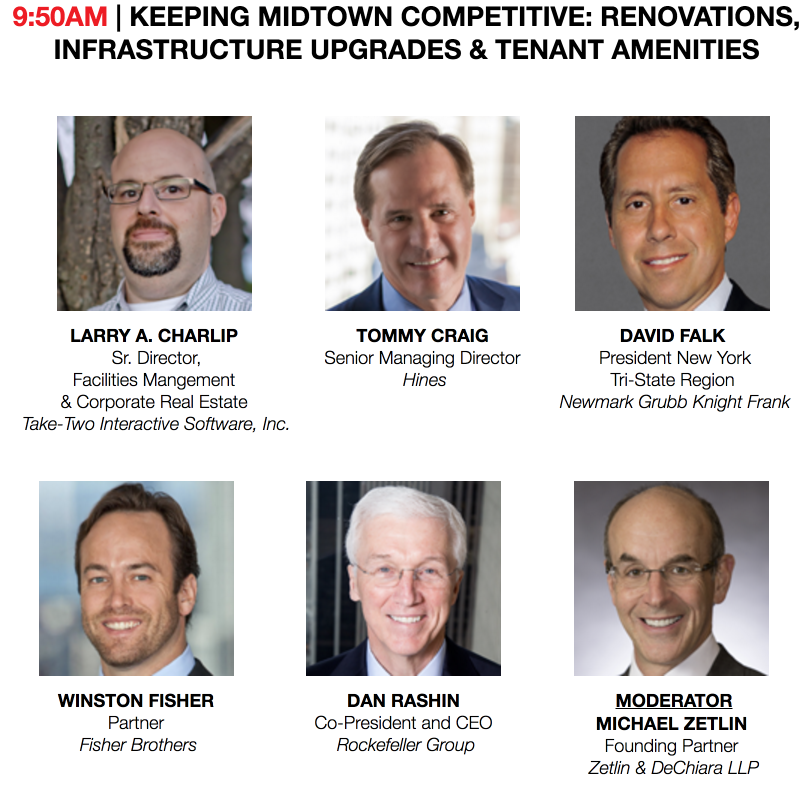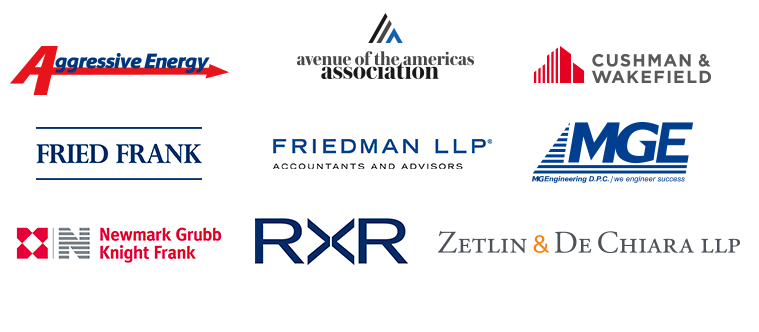 AGGRESSIVE ENERGY

At Aggressive Energy we're striving to power New York and beyond with affordable fuel oil, biofuels, natural gas and electricity. In addition to competitive pricing, we're committed to our customers and have been offering reliable energy service for more than 30 years. As a leading energy supplier throughout the northeast, we promise to uphold our premium service while doing what's right for our environment and our economy.


THE AVENUE OF THE AMERICAS ASSOCIATION

The Avenue of the Americas Association highlights the best arts, culture and lifestyle that the neighborhood has to offer and our members have unique opportunities to learn about City initiatives and hear from government, business and cultural stakeholders on issues that matter to the business community. The Association, comprised of owners and major tenants on the Avenue, acts on behalf of its membership to address issues affecting business operations and real estate values on the Avenue and has become a who's who of prominent community business leaders.

We support the community on and around the Avenue of the Americas and work to ensure that the Avenue will be a thriving business corridor for generations to come. www.aveoftheamericas.org


CUSHMAN & WAKEFIELD

Cushman & Wakefield is a global leader in commercial real estate services, helping clients transform the way people work, shop, and live. We lead the industry with the best talent, best clients and best results. Our 43,000 employees in more than 60 countries provide deep insight, creating significant value for occupiers and investors around the world.


FRIED FRANK

Fried Frank Real Estate is unsurpassed in its skill and expertise. We are renowned for our use of innovative structures and creative strategies to facilitate sophisticated and highly complex transactions, while providing our clients with superior service. Not only have we set the standard in New York, but we have successfully represented clients in some of the most noteworthy and influential transactions across the US. We counsel our clients on the acquisition and disposition of single assets and portfolios, distressed real estate and workouts, mortgage and mezzanine financing and restructuring, development and construction, leasing, joint ventures, real estate investment trusts, and real estate litigation. Our land use group is one of the most active in New York City, counseling clients on project development, property acquisitions, structuring tax incentives, grants, and financings. We represent developers and institutional clients before various New York regulatory agencies, and are actively involved in economic development projects.


FRIEDMAN LLP ACCOUNTANTS AND ADVISORS

Founded in 1924, Friedman LLP Accountants and Advisors brings a profound understanding of the real estate industry — the result of more than 8 decades serving clients involved in a wide variety of real estate entities spanning commercial, retail, residential, and more. We have built long-term relationships with some of the largest and most sophisticated privately owned and publically held real estate companies in the New York area and beyond. Our dedicated Real Estate Group brings a rare combination of highly specialized knowledge and vast experience in the tax, accounting, and business planning aspects of real estate ownership, investment, operation, and development.

Beyond our core audit, assurance, and tax services, Freidman provides several unique services customized to our real estate clients' specific needs. Our State and Local Tax Services Group is well versed in helping real estate organizations manage compliance demands that arise from multistate activities. Our dedicated International Tax Practice brings broad experience and deep expertise advising inbound investors into U.S. real estate and outbound U.S. investors into foreign real property. We provide real estate clients with the tools and cutting-edge insight that they need to evaluate opportunities, make critical decisions, and achieve their strategic objectives. When a transaction is on the table, we ensure that our clients are armed with the most accurate and useful information and analyses— from valuing acquisition and merger targets to structuring deals to meet financial, tax, and reporting objectives to providing restructuring and/or divestiture/exit advice.

For more information, visit http://friedmanllp.com/industries/real-estate.


MG ENGINEERING

MG Engineering (MGE) is a full service mechanical, electrical, plumbing, and fire protection (MEPFP) consulting engineering firm founded in 1991. We strive to provide comprehensive, best-in-class engineering services that embrace architectural aesthetics, visualize projects from the client's perspective and implement cost control methodologies to deliver superior quality projects on schedule and within budget.

MGE believes project management is a collaborative process and works in partnership with its clients to execute their vision. Our firm provides all of its clients with an experienced team of seasoned professionals capable of implementing state-of-the art, forward thinking solutions. Our team leaders maintain their skills on the cutting edge of latest technologies. Continuing education is not an option for our engineers, it is a requirement.

MGE also provides full information technology, audio visual, and security services through its technology firm, MGE Unified Technologies. MGE has been named one of the 500 Top Design Firms Nationwide 2013 thru 2016 by Engineering News Record and one of the 100 Best Places to Work in NYC 2014 and 2015 by Crain's New York.


NEWMARK GRUBB KNIGHT FRANK

Newmark Grubb Knight Frank is one of the world's leading commercial real estate advisory firms. We offer a full range of unparalleled services including leasing advisory, global corporate services, investment sales and capital markets, consulting, program and project management, property and facilities management and valuation and advisory services.

With 14,100 professionals operating from more than 400 offices on six continents, Newmark Grubb Knight Frank provides comprehensive real estate solutions to corporations, property owners, investors and developers around the globe.

RXR REALTY

RXR Realty is a vertically integrated private real estate company with expertise in investment management, property management, development, design, construction, leasing, and financing. RXR's core growth strategy is focused on New York City and the surrounding Tri-State area markets.

The RXR platform manages 90 commercial real estate properties and investments with an aggregate gross asset value of approximately $15.7 billion. The portfolio is comprised of approximately 25 million square feet of commercial operating properties and 3,200 multi-family and for-sale units under active development in the New York Metropolitan area.

RXR's competitive advantage lies in its unique combination of real estate acumen and financial and legal sophistication which demonstrates its ability to thrive through market cycles. Driven by vision of new urbanism that recognizes key trends and opportunities, RXR takes pride in understanding regional dynamics and demographics, bringing transformative development rooted in sustainability and social responsibility.

Leading the way in the ownership, management, and value creation of premier properties, RXR is shaping New York for the 21st Century. For more information, visit http://www.rxrrealty.com/
ZETLIN & DECHIARA LLP
Zetlin & De Chiara LLP provides sophisticated and innovative legal representation and business counsel to some of the world's most prominent real estate owners and commercial and residential developers, architects and engineers on all aspects of their complex construction projects and disputes. The firm's attorneys bring a rare blend of expertise to their work from experience as in-house construction counsel, LEED accreditation and education in architecture and engineering in addition to law. Zetlin & De Chiara has been involved with many iconic projects in the education, healthcare, hospitality, infrastructure, transportation, environmental and energy sectors.