Keynote from Justin Garrett Moore, ED of the NYC Public Design Commission, along with awards, updates, and "State of the Town"
About this event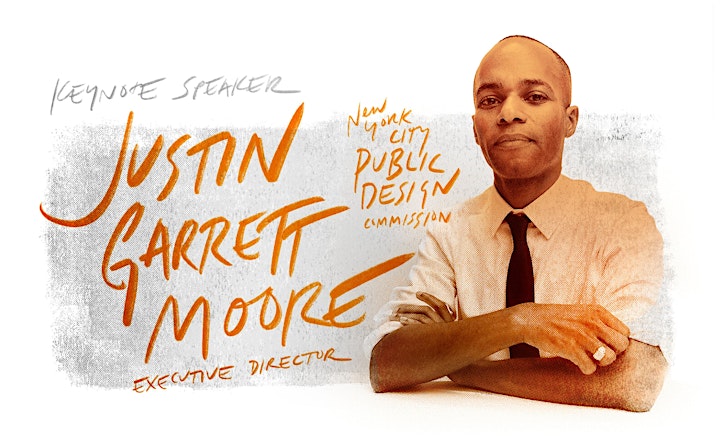 While we won't be able to gather in person at the Agora this year for our annual meeting luncheon, we are planning an exciting and densely packed hour of virtual programming to celebrate our successes and gather as a community. We'll be joined by a terrific keynote speaker, Justin Garrett Moore, Executive Director of the New York City Public Design Commission. We will also hear from two tremendous local partners, Daniel Gray-Kontar and Lexy Lattimore, give out some awards, unveil our "Faces of the Town" digital annual report, and update you on the "State of MidTown."
Thanks to Presenting Sponsor the Jack, Joseph and Morton Mandel Foundation for their support to make this a FREE event, to Community Investor Sponsors Dealer Tire, PNC, Third Federal Savings + Loan, MAGNET, and HzW Environmental, and to Community Partner Sponsor Cleveland State University. The event is free and open to the public, but registration is required.