Description
DJ RAGE PRESENTS …
2017 THIRD ANNUAL ORLANDO MIDSUMMER TURN UP WEEKEND
This long-awaited weekend brings college students from all over Florida to participate in community service, networking opportunities and celebrations!
FRIDAY, July 21st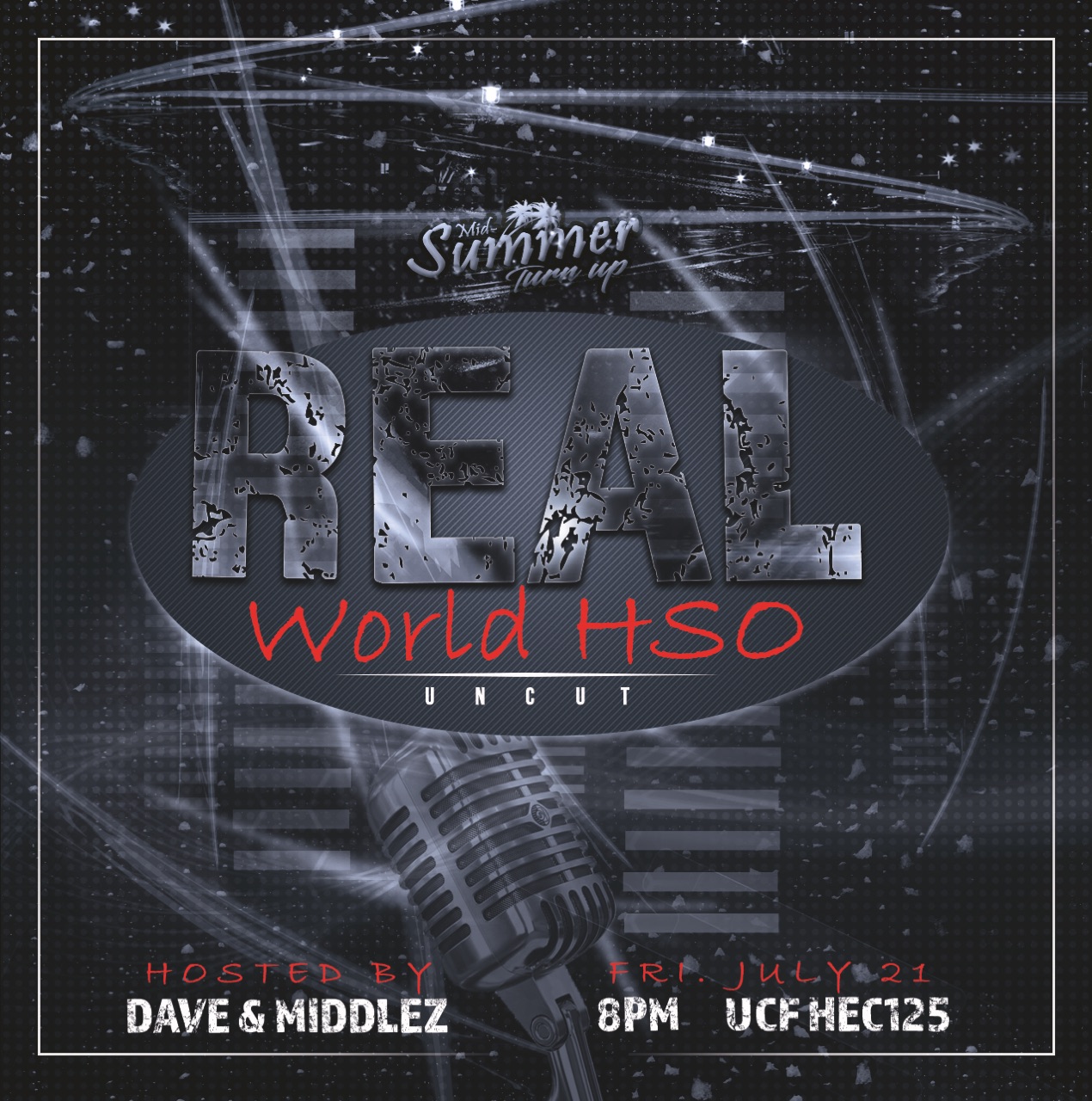 Real world UNCUT: HSO EDITION
8pm | Knight Circle
Start your weekend off with a hilarious and juicy panel hosted by Dave and Middlez.
We're leaving it all out on the table at this panel while the men and ladies battle it out for some of our juiciest topics!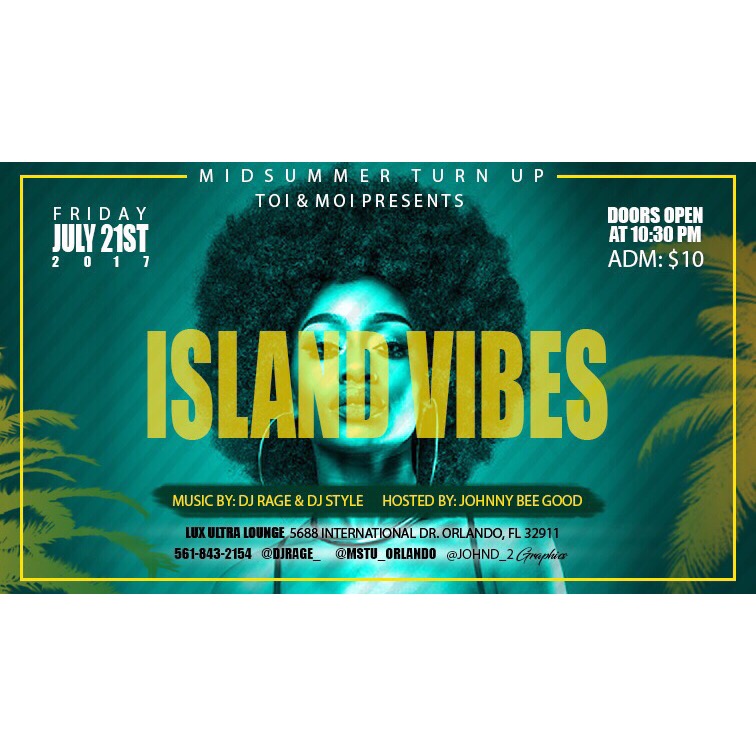 ISLAND VIBE at Lux Ultralounge
10:30pm | Lux
Doors open at 10:30pm
SATURDAY, July 22nd
Clean the World with Club Kreyol
8am | Knights Circle phase 3
We always want to make sure we give back to the community during this weekend and this year we'll be at CLEAN THE WORLD packaging supplies with a student organization: UCF Club Kreyol. We'll also be serving breakfast to those who attend the community service event!
SURVIVOR
12pm | Jay Blanchard Park
After we give back to the community we want to make sure we're having some fun as well!! Join us at Jay Blanchard Park in a field day like no other. Expect obstacle courses, challenges and games to test your skills and win some prizes!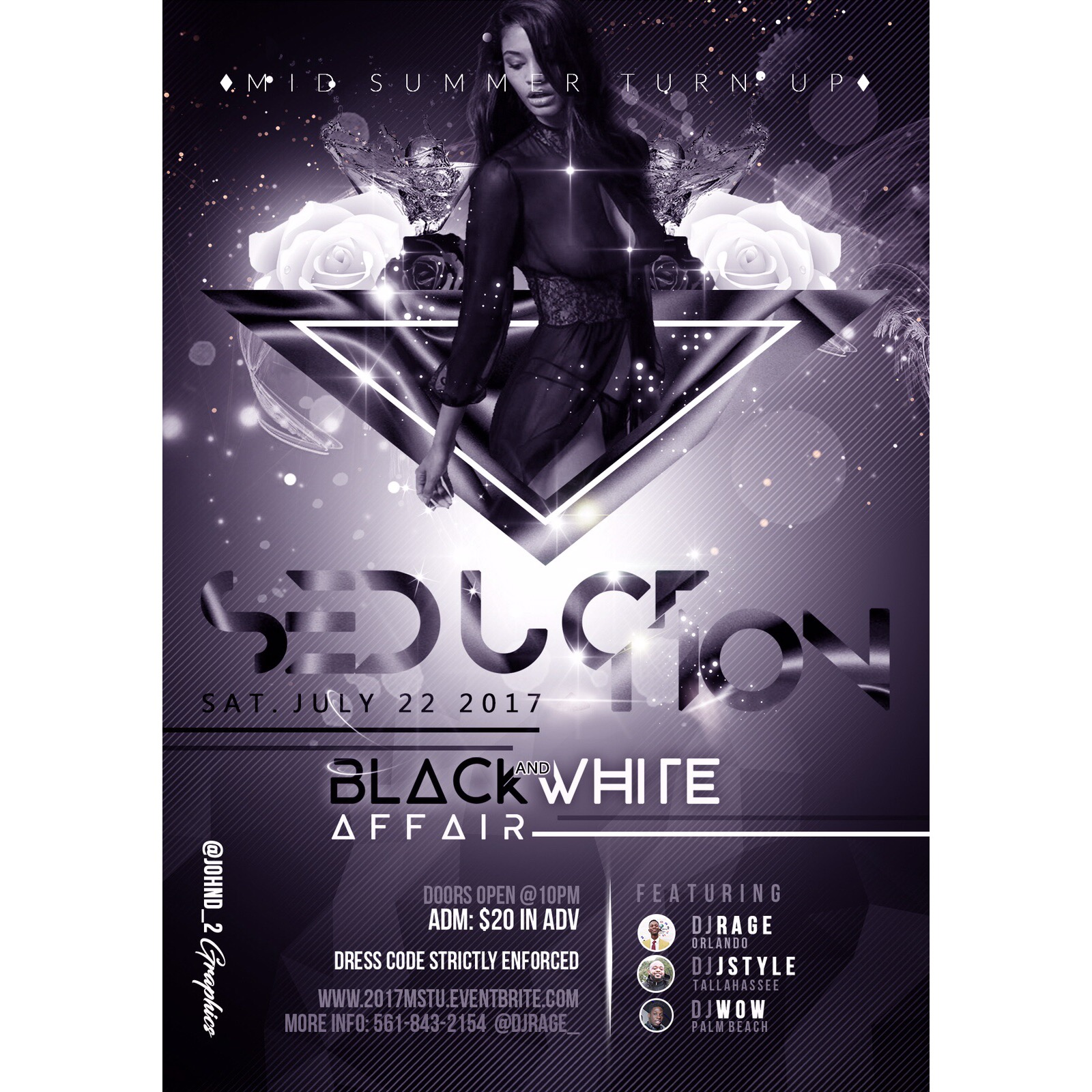 Seduction: A Black and White Affair
10pm | StudioOne
THE MAIN EVENT!!!
DJ Rage, as well as two of some of the other hot kompa DJs of Florida will bring you a Kompa party for the ages.
Be ready to be seduced by sweet gouyad and the hottest Kompa songs out right now!
DJ WOW, DJ JSTYLE AND DJ RAGE will be making sure you spend your night on the dance floor.
DON'T FORGET: wear your sexiest and hottest black and white ensemble because it's gonna be a MOVIE!
SUNDAY, July 23rd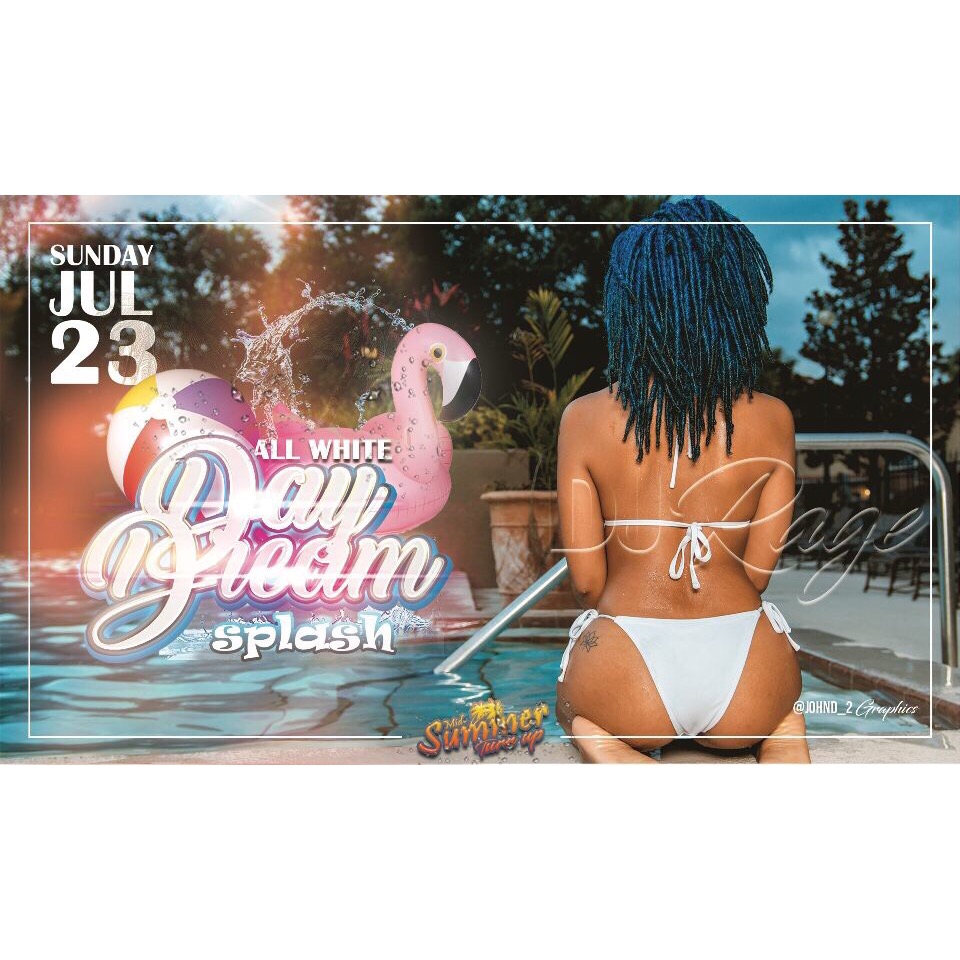 All White Daydream Splash
12pm
To end the weekend out with a B A N G ! !
We are bringing you an ALL WHITE ROOFTOP pool party! Ladies bring out your sexiest white swimsuits and gentlemen follow suit in your white ensemble and be ready to live lavishly at our rooftop pool party.
This will be a pool party with a twist!
**POOL PARTY WILL NOT BE SOLD SEPERATELY**