Description
Heads-up: this event has been renamed from MidoNet Mini-Summit to MidoDay. To preserve the URL, the page title was not changed while everything else was.
MidoDay
Join us in Tokyo for the first ever MidoDay to learn more about MidoNet and network with fellow MidoNet operators and developers! Find all up-to-date information on our wiki.
Tickets
There's two kinds of tickets available:
MidoDay Main Track - keynote & all sessions

MidoDay Mini Training - keynote, morning sessions & half-day hands-on training
While the Main Track ticket is available free of charge, the Mini Training is offered for a small fee to cover our costs.
Schedule
Note: Mini-Training Participants will only join the morning sessions.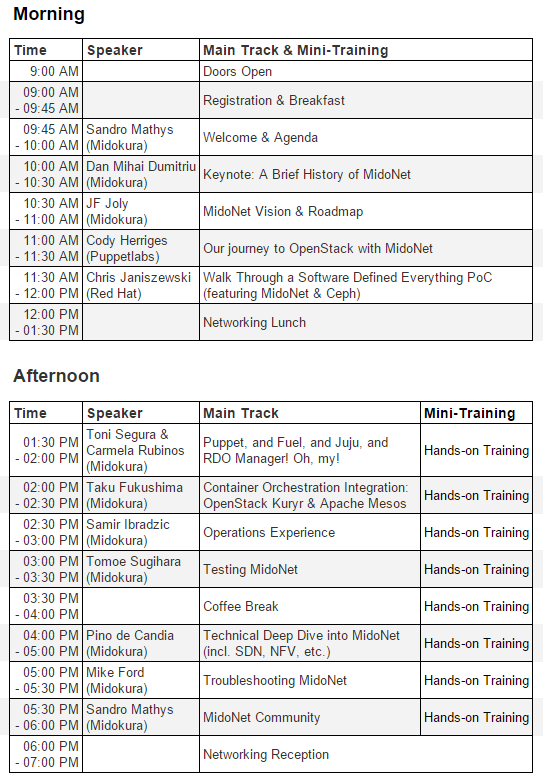 The Mini Training will run roughly from 1:45 PM through 5:45 PM allowing for time to walk from the Main Track's location to the Mini Training location after lunch and back again before the reception.
If you can't make it to Tokyo, stay tuned: the MidoDay is going global in 2016!