Description
"If we start a pop-up I would cook the shit outta it with you." - Oliver, chef owner
What kind of food do we cook at our pop-up, you may be asking. Well, that's a question we've been mulling over ourselves. We love tinkering with conventional ingredients and delivering them in an unconventional manner. We call it conFusion, yeah with an uppercase f. In the beginning, we made "things we like" and we came up with Tofu Burrata. I mean Tofu Burrata should serve as an obvious indicator of what could come out of our unorthodox kitchen.
What we are trying to achieve here is Fun, from our kitchen to your table. We value bringing people together through food, as cliché as that may sound but it's true. Join us as we get one hell of a kick out of bringing you unimaginable dishes you would never get at a traditional dining experience. See you at Midnight Supper Club!
Please note: due to limited availability, we will not be able to accommodate dietary restrictions for this event. Our event will be BYOB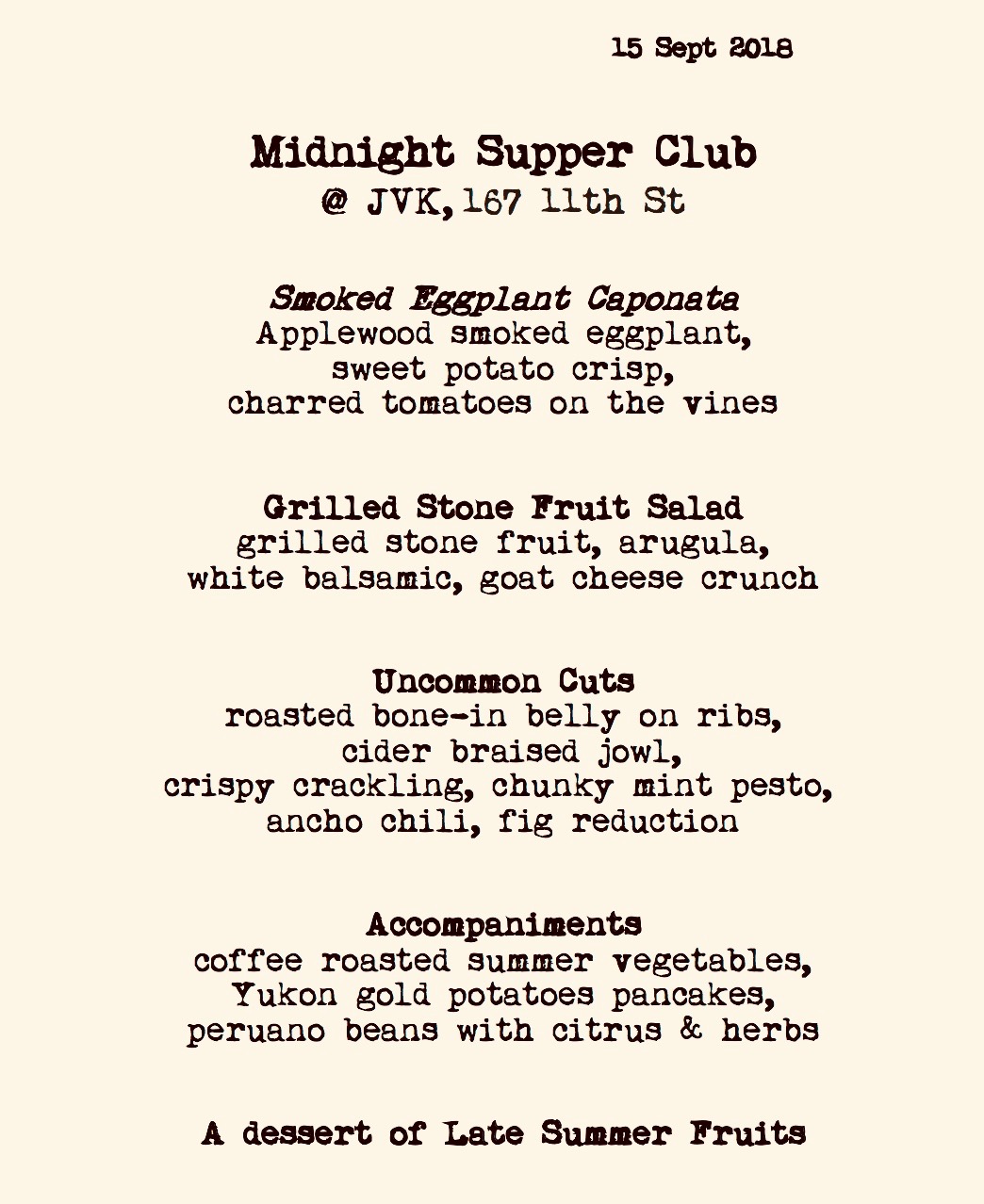 Someday we will actually start at midnight.