Description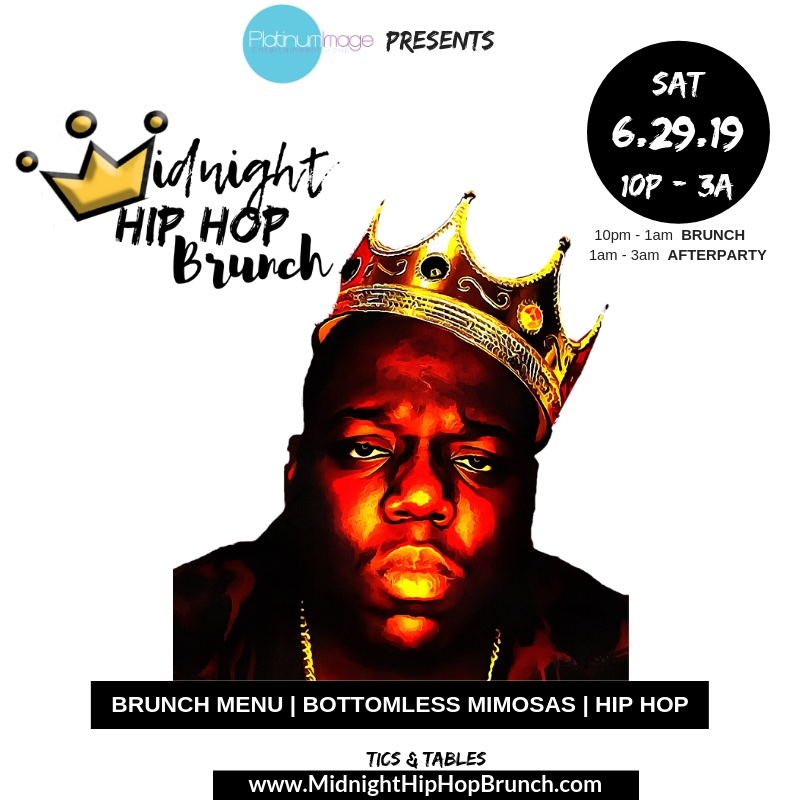 WHAT: Midnight Hip Hop Brunch DC
WHEN: Saturday | 6.29.19 | 10p - 3a
WHERE: 12TWELVE LOUNGE | 1212 H St NE | DC
EVENT OVERVIEW
The Midnight Hip Hop Brunch DC will take place Saturday, June 29 from the hours of 10:00pm – 3:00am at 12Twelve Lounge. MHHB was created to provide a brunch party atmosphere for the hip hop culture in the midnight hour.
Our MHHB Celebrity Host will be announced and feature a celebrity DJ who will provide the dope hip hop soundtrack for the night. Attendees will be able to indulge in a fabulous buffet style brunch menu, bottomless mimosas until midnight, bottle service while grooving to the nostalgia of HIP HOP.
The NEW way to BRUNCH! The MHHB is curated by Platinum Image Ent Group.
MMHB INCLUDES
Unlimited Buffet Style Brunch Menu
Bottomless Mimosas | 10p – 12a ONLY
For bottle service or to reserve a table for 4+ contact MidnightHipHopBrunch@gmail.com.
For more information visit www.MidnightHipHopBrunch.com.