Description
"MY BEST FRIEND'S WEDDING"
DON'T MISS THE MIDLAND MOM PROM WITH AN AWESOME THEME FROM EVERYONE'S FAVORITE 90's MOVIE!
It's time to go deep into the recesses of your closet to dig out those old bridesmaid dresses to be ready for this year's Mom Prom. A "Mom Prom" is a massive girls' night out – a chance for women 21 and older to get together and dance, eat, drink, talk, laugh, pose for pictures, relive some of their own glory days and make new memories.
Mom Prom also a fun way to support an important cause. All funds raised support the mission of Family & Children's Services, including our pregnancy and post-pregnancy programs. This really is a "Prom to Help Moms." This will be a great evening with a DJ and dance floor, appetizer buffet, photo booth with a green screen to put you in your favorite movie scenes, cash bar, silent auction, raffle, contests with amazing prizes and more!
Early bird pricing and special discounts on full tables of 10 are available through January 19 but don't wait to buy tickets - the first 200 tickets sold will come with a swag bag filled with some fabulous freebies and coupons worth more than your ticket cost. Check out the items in the
Mom Prom Swag Bag Album
Online ticket sales will end at 5:00 pm on Thursday, February 16 but tickets will be available at the door at Mom Prom.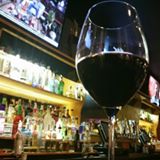 Frequently Asked Questions:
Will tickets be available at the door? YES!
Do you have to be a mom to attend Mom Prom? NO! Mom Prom is open to all women 21 and over, whether they are moms or not. This event is to celebrate women, and have a fun night!
Will I need to bring money? Credit cards will be accepted at the registration table, silent auction check-out and at the bar but you will want to have cash or checks for raffle tickets.
What should I wear? This is the perfect time hit the thrift shops or to bring out that old bridesmaid dress hanging in the back of your closet. Remember how the bride promised that you'd wear it again???

Can I bring my husband/boyfriend/dad/brother/son? Sorry gentlemen, this is a ladies night out.
Can I bring my children? Sorry kids, this is a 21 and up event only.
Is there any way to buy tickets in person? Tickets are available at Family & Children's Services, 1714 Eastman Ave, Midland from 8:00 am to 8:00 pm, Monday through Thursday.
How can my company get involved in Mom Prom? We are very grateful to the partners that make Mom Prom possible. Learn how to join them by visiting 2017 Mom Prom Sponsorship or 2017 Mom Prom Auction Donation Form