Sales Have Ended
Ticket sales have ended
Thank you for your purchase! Any questions, please contact us at info@Doc5Middleburg.com
Sales Have Ended
Ticket sales have ended
Thank you for your purchase! Any questions, please contact us at info@Doc5Middleburg.com
Middleburg Doc5 Film Festival 2021: Five Documentary Films in Five Days, September 14-18, 2021
About this event
Middleburg Doc5 Film Festival 2021: Five Documentary Films in Five Days, September 14-18, 2021
*For additional details about the Doc5 Film Festival, please visit the events website HERE*
Join us for a diverse mix of this year's newest and best documentaries, shown one per evening, on the side lawn of the Middleburg Community Center. Each film shows at dusk, approximately 7:30 p.m. with check-in, cocktails and gourmet snacks available starting at 6:30pm. We look forward to our community watching a film together, and then having thoughtful, respectful dialogue!
Bring chairs or blankets as we will be sitting on the grass, under the stars, or buy a commemorative DOC5 gray plaid Australian wool blanket when you order your tickets. In case of rain, we will move indoors to the Main Ballroom. Tickets are $20 per film. Space will be limited.
The Gala Dinner will be held on Saturday evening September 18, and costs $500 per person. This includes cocktails in the newly renovated Terrace Room, a gourmet dinner and a private showing of the groundbreaking film, Paper and Glue. There will also be a post-viewing discussion.
Schedule of Events:
Click Here to Watch the Trailer
About the film: Dir. Tasha Van Zandt. 104 min.
An epic journey across both poles, this enthralling film follows legendary polar explorer Will Steger's lifelong journey as an eyewitness to the greatest changes to the polar regions of our planet. Now, thirty years after his historic coast-to-coast expedition across the coldest continent on Earth, Steger heads out on the ice once again, at a time when he is not only known for being the first in history to complete these historic feats - he is also the last. A winner at this year's San Francisco International Film Festival, this beautifully photographed and "gripping" documentary is both a "psychological study on what propels people into taking on death-defying feats ... and an alarming look at what climate change is doing to the Earth" (Mercury News).
Wednesday September 15th FILM: Ailey
About the film: Dir. Jamila Wignot. 82 min.
Visionary Black choreographer Alvin Ailey was a pioneer of modern dance, infusing the art-form with the rich history of the African American experience and "a discourse on freedom… and soaring delights," as author Zadie Smith once wrote. In this poetic documentary, director Jamila Wignot gracefully weaves together a tapestry of past and present, of archival footage from Ailey's small-town Texas roots and rising career in New York City, along with a vast trove of his moving masterpieces. What emerges is a complex and impressionistic picture of a determined figure, whose rousing dance pieces revealed more about his personal struggles and triumphs than any words could describe. "A tour de force of archival assemblage" that "tells his life story with searing intimacy but also jubilant solidarity" (Filmmaker Magazine), Ailey is "tantalizing… poetic… [and] powerfully evocative" (Variety). Courtesy of Neon.
Thursday September 16th FILM: Fauci
About the film: Dirs. John Hoffman and Janet Tobias. 104 min.
One of the most significant and contentious cultural icons of the pandemic, Dr. Anthony Fauci is the longest-serving public health leader in Washington, D.C., having served under six U.S. Presidents. With extraordinarily intimate access to Dr. Fauci and his signature blend of scientific acumen and candor, this revealing portrait follows the world-renowned infectious disease specialist on the frontlines, battling against 40 years of outbreaks, from HIV to Ebola to COVID-19. Directed by Emmy winning filmmakers John Hoffman and Janet Tobias and produced by the Oscar-winning team behind Icarus, Fauci is a compelling, timely, and high-stakes chronicle of one of America's most dedicated public servants amid the biggest challenge of his lifetime. Courtesy of National Geographic Documentary Films.
Friday September 17th FILM: The Conductor
Click Here to Watch the Trailer
About the film: Dir. Bernadette Wegenstein. 90 min.
An inspirational story of denying naysayers and an overdue story of an internationally known artist, The Conductor shines a spotlight on award-winning maestra Marin Alsop--the first woman ever to lead a major American orchestra. A jubilant celebration of the power of music and how it brings joy and healing to people's lives, the film gives us a backstage pass to the artistry and energy that rewards Alsop's audiences and inspires her students, from the São Paulo and Vienna Radio Symphony Orchestras to her current work as music director of the Baltimore Symphony Orchestra. "A triumphant tale about overcoming discrimination and realizing one's talent against all odds" (Tribeca Film Festival).
Saturday September 18th Gala Dinner & FILM: Paper & Glue
*Include cocktails and an intimate gourmet seated dinner*
About the film: Dir. JR. 94 min.
Anonymous French artist JR crafts large-scale public art projects and transforms them into something political, personal, and intimate. Pulled from vast archives documenting 20 years in the life of the photographer, this stirring documentary chronicles some of his most memorable moments, collaborating with ordinary folks from such diverse places as a California supermax prison, along the U.S.-Mexico border wall, and a free film school in the urban outskirts of Paris. Through the course of the film, we come to understand both the inspiration behind his work, and the unexpected magic that happens when you democratize the power of expression and inspire everyone to find the best in the people around them. "A heartwarming manifesto... Paper & Glue hits like a warm hug" (Pajiba.com).
A small number of tickets will be available for a gala dinner in the Middleburg Community Center Ballroom on Saturday night, where we will be among the first audiences to see this ground-breaking new film, tickets are $500 per person, which includes cocktails and a gourmet dinner, followed by the film and post viewing discussion.
NOTE: tickets are not refundable, but you can transfer them to friends. Simply have them use your name at check-in.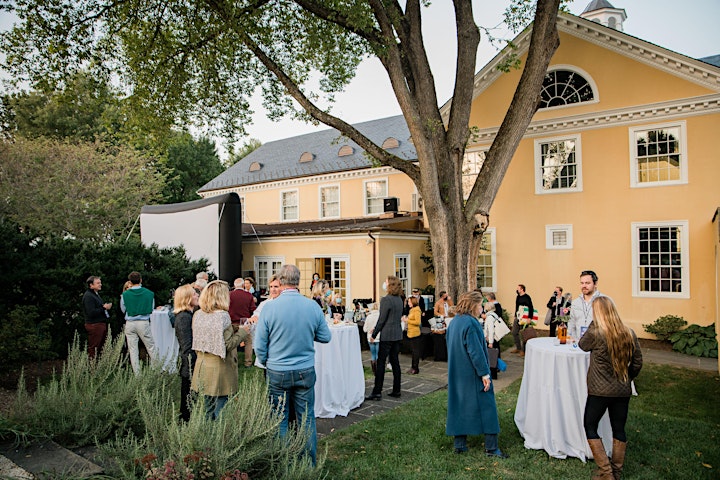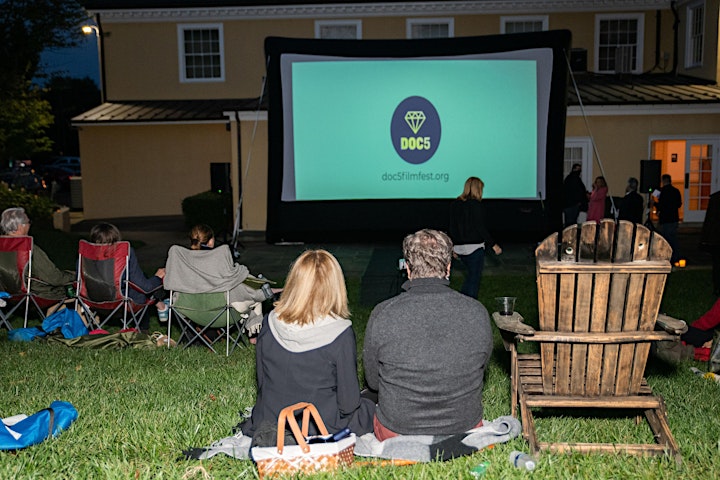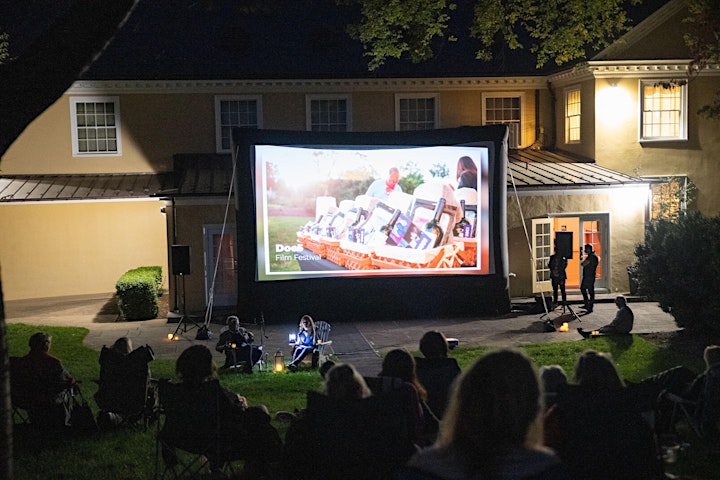 Organizer of Middleburg Doc5 Film Festival 2021