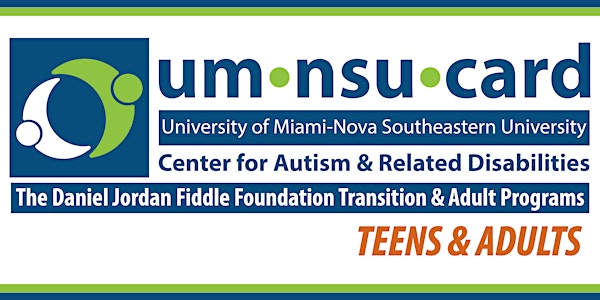 Middle School Teen Time
Join us for our middle school teen time virtual social opportunity group online using ZOOM!
About this event
Join us for our teen time social opportunity group online using ZOOM! Teen time is a social opportunity group for middle school students. Teen time is designed for individuals with autism spectrum disorder who are able to communicate independently and participate in a group setting online.
Must be registered with UM-NSU CARD and have access to an electronic device (Smartphone, iPad, tablet, desktop, laptop).
Join us on Mondays from 5:45 to 6:45 pm
January 31st Welcome Back
February 28th Trivia Night
March 14th Image Sharing Experience
April 19th Identity Journey Workshop
May 17th Familiar Pairs Activity
June 14th Summer Activity
Must register with Eventbrite to receive Zoom link for session.
If you have any questions contact Jacquelyn Moultrie-Sequeira at jmoultri@nova.edu