Bert Driver's Burlap Room Presents The Middle of Somewhere Hemp Fest III with special guests The Weeks!
About this event
This is an outdoor event with plenty of space to socially distance while enjoying food from local food trucks along with craft beer from rural TN breweries, local grown hemp producers, local artisans and more.
Feel free to bring your own chair. This is a kid and pet friendly event. Kids 10 and under are free with paid adult. Gates open at 4:00PM and live music starts at 6:00PM. Event is rain or shine.
SHUTTLE SERVICE
Bert Driver's Burlap Room now offers a Shuttle Service on the day of Saturday Events! Call 615-516-1803 by 2pm on the day of the event to schedule your ride and be sure to include your shuttle ticket with your event ticket purchase. The Shuttle only runs around the Center Hill Lake Region, which is great if you are camping or staying in a cabin or houseboat nearby.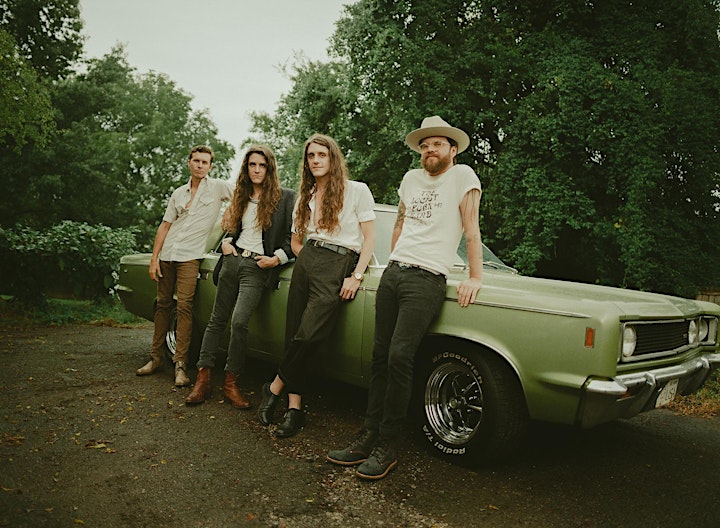 The Weeks
Raucous Mississippi rock combo The Weeks got their start in 2006 while all four members where still in high school. Staffed by twin brothers Cyle (lead vocals) and Cain Barnes (drums), Samuel Williams (guitar, vocals), and Damien Bone (bass). They released their debut album, Cadillac Comeback, in 2008. Their swaggering, sludgy, and slightly southern indie rock was further expanded with the release of nine total albums.
The Weeks most recent album, Twisted Rivers, released in the Fall of 2020 and includes features from The Watson Twins and John McCauley as the compilation of an 8 track project. The Weeks followed Twisted Rivers with an acoustic album"Inside Voices" November of 2020 and a covers album, "Inside the Covers" in February of 2021.
https://www.facebook.com/theweeksmusic
https://www.instagram.com/theweeks/