Description
What is the Leadership Development Conference?

2-day conference to encourage and challenge you in your ministry to youth and children.

An engaging day with relevant ministry seminars and interactive fun and fellowship.

Featured Speakers: Don Lough Jr. (Executive Director of Word of Life Fellowship), Your area missionaries (Steve & Sue Oswald, Nathan and Stephanie Raiche, Ken & Pam Dady, Chris & Lydia Lopez, Dustan & Beth Horst, and John & Joanna Cousins), as well as other seasoned ministry leaders.


---
Why should I attend?
Be challenged

from

the Word of God!

Be encouraged through fellowship with other ministry leaders from across the region.

Seminars are practical, relevant, and geared specifically for you as a ministry leader.




---
Who is the conference designed for?
Pastors

Ministry directors

Lay leaders

Word of Life leaders

Anyone burdened for the youth of America




---
Keynote Speaker - Don Lough Jr.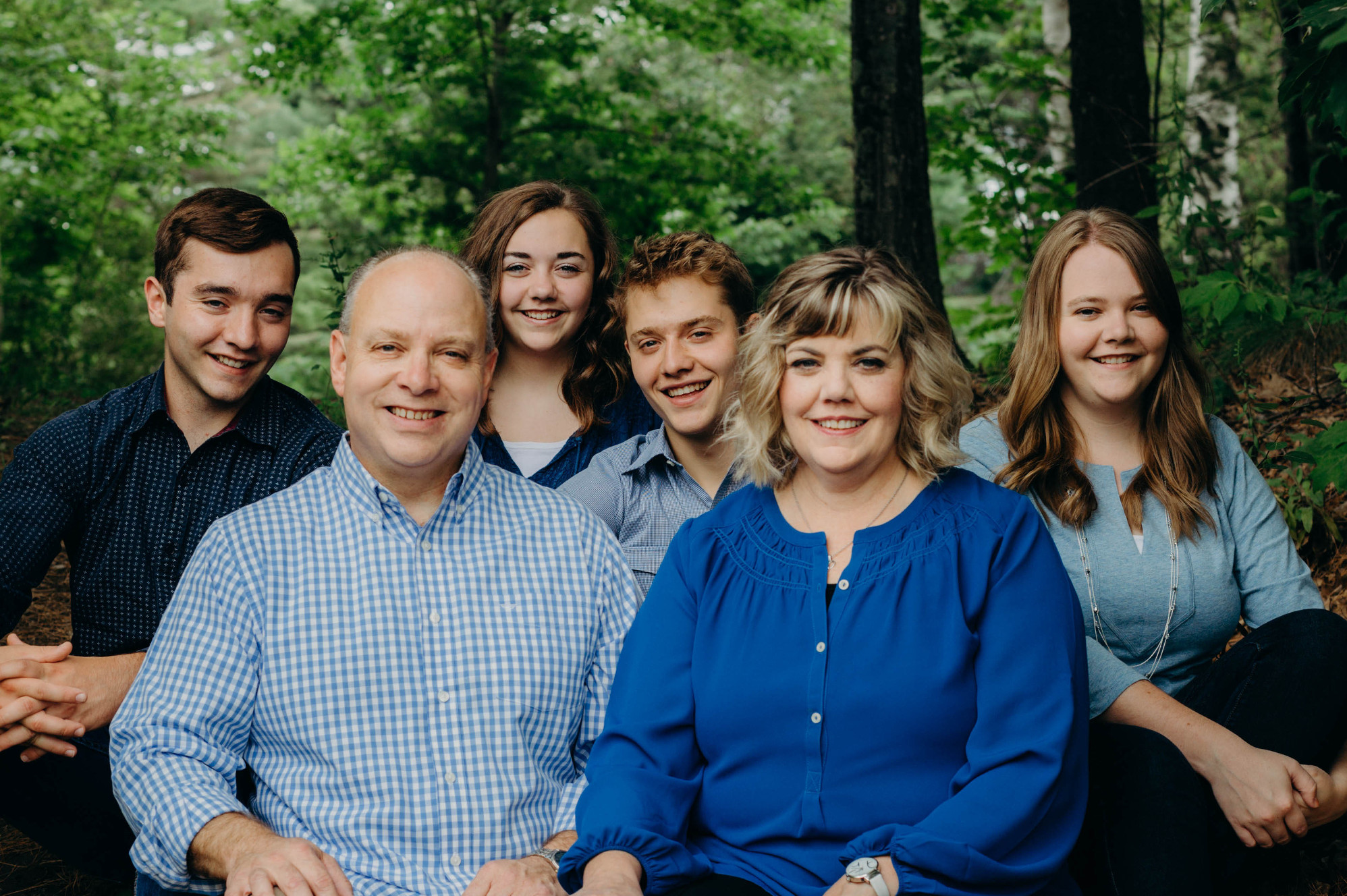 Don Lough, Jr. graduated from Dallas Theological Seminary before he began serving in 1992 with Word of Life's International Ministries. In 2006, he was appointed Director of Word of Life and he became the Executive Director in August 2011.
Don and his wife, Darla, have four children. Alyssa is an elementary school teacher in Pennsylvania; Jonathan and Justin are both students at Cedarville University; and their youngest daughter, Ashlyn, is presently a student at the Florida Word of Life Bible Institute.
Under Don's leadership, the ministry has initiated a renewed vision for expanding its outreach and fulfilling Jack Wyrtzen's belief that . . . It is the responsibility of every generation to reach its generation with the Gospel of Christ.
---
Friday's Discussion Panel
Panel Members
Don & Darla Lough

Tim & Jennie Kitchen

John & Sherry Bouquet

Brad Horner
Saturday's Breakout Seminars Include
Gopher Buddies
The Challenges Ministering to Preschoolers - Beth Horst

Preschool ministry presents a variety of challenges as children vary greatly in individual needs. From varying levels of age development, short attention spans to varying levels of parent involvement; our preschoolers are unique. Beth will address these challenges as opportunities for greater ministry in the lives of your preschoolers and their parents, through the use of Word of Life's tools.


Olympians

Enthusiastic Game Time - John Chuhi

Is game time just for fun? Game Time is capable of accomplishing much more than just a good time. Through it, we can break down walls, build relationships, teach sportsmanship, and attract unchurched kids. John will illustrate how this works practically as you get the opportunity to play while you learn. Let's make it great!



Ministering to the Individual Child - Ken Dady

Every child is unique. If we fail to recognize the differences in how children are raised, individual personalities and abilities, we miss opportunities for effective ministry. We will help you to see each child as an individual and learn how to work with them according to their individuality.



Creatively taking your Olympian ministry to the next level - Amy Renner

Each summer, your church boils with excitement over your VBS ministry and theme. In this seminar, Amy will illustrate how you can stimulate the same excitement in your Olympians ministry year after year by developing and implementing a theme into the entire ministry year.



Sharing the Gospel with Children - Jennifer Kitchen

Do you find it difficult to share the Gospel with children? We will teach you how to have confidence in sharing the Gospel and in leading children to Christ.


Students

Developing an Outward Focus in Your Youth - Steve Oswald

Many of our ministries are doing a good job at discipling those students currently in our youth ministries. But how is our focus on those who do not yet know Christ? Are we seeing students trust Christ? Do our students have a desire to reach their unsaved friends? We will discuss these questions and talk about practical ways to develop an outreach mindset without losing our focus on discipleship.



Ministering to Sexually Confused Students - Brad Horner

"Sexual identity, gender dysphoria, and LGBTQ issues are hotly debated in our culture today. How can we both Biblically and compassionately lead students who are sexually confused? Brad will share how the church community needs to be a lifeline of hope to those who are struggling."



Counseling after Evangelistic Events - Cory Fehr

In this seminar, Cory will train you how to counsel students after evangelistic events. In addition, he will equip you to train others to do the same.


General

Connecting Parents into your Ministry - John Bouquet

This informative session will focus on how to make a lasting connection with the parents of those who attend your group or church. The current family dynamics present many challenges we have never experienced before in our churches. Students are coming to our youth meetings from several different family combinations. How does the Church respond to the mystery parent whom you never meet? What about same-sex couples who send or bring their children to youth meetings. We also have unique circumstances from the traditional family that present its own set of challenges. Is there a Biblical response to these opportunities?
Climate Change: Turning current events into gospel conversations - Dustan Horst

Everything that happens around us is an opportunity to share Christ. Dustan will share practical ways to turn current events and hot topics into Gospel conversations.



Technology - Jason "Skeff" Skeffington

Is technology good or bad? Should I allow my kids to use technology? Should I use technology? Does technology have a place in Ministry, and if so, how? Skeff will share with you from a biblical and practical perspective regarding technology in our lives and ministry. Hear the Geek speak (in plain English). Taped glasses not included.



Reaching Your Community - John Bouquet





Most of you would agree the local church is a lighthouse on the turbulent waters of our communities. However, the church has become a less than

respected resource

. Is it possible to take the church to the community schools, local government, recreational centers and neighborhoods and make an

impact? It is possible. You will learn how to survey the needs of your community, formulate a plan to address specific issues and then bring genuine ministry to the community that has real, lasting solutions. You will hear real stories of impact in local school systems, government and the social service arena.



Behavior Modification vs. Heart Change 2.0 - Nathan Brokke

Join Nathan as he leads this workshop on how to minister to the point of heart change as opposed to behavior change. This is a follow-up session in which Nathan will lead the group in working through real examples you encounter in your own ministries.



Interactive Small Group Demonstration - Ken Dady

Learn the basics of leading a small group and how to guide your students and children in life application from the lesson. Ken will demonstrate this through role play.