Description
Break up the humdrum days of winter and treat yourself to a relaxing, stress-relieving and creative afternoon at Flourish. Your "refreshing" day package will include a 10-minute chair massage, a make-and-take essential oil sugar scrub and a beautiful agate slice tassel necklace made by you! This is an open-house style event. Bring a friend and enjoy some girl time. You can do all the activities in about an hour but you may stay and linger and relax too. There will be a yummy yogurt parfait bar, savory wraps, sweet treats, herbal teas and coffee.
Chair Massage: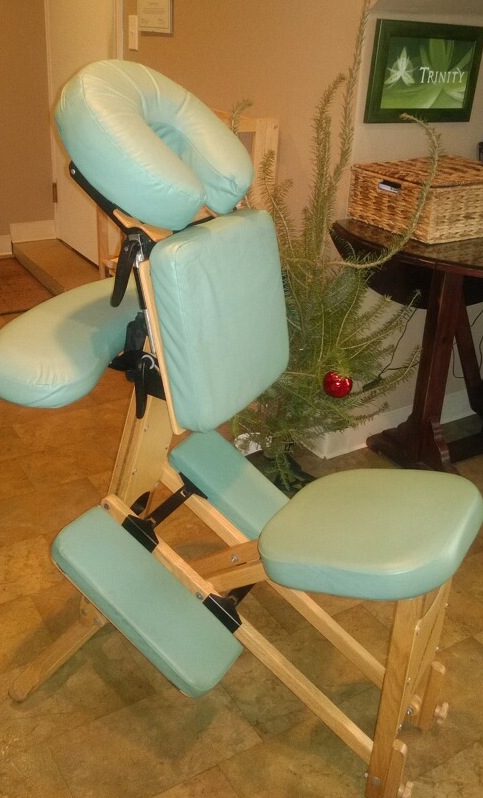 Chair Massage is a quick and effective way to relieve tension and stress from the neck, back, shoulders and even arms. It is often referred to as mini stress buster for those who don't have time for a full body massage. Chair massage is performed in a special chair with your face resting in a cradle allowing the therapist complete access to your back. Different techniques are performed to relieve tight muscles and melt away stress. Chair massage is done over clothing so no lotion or oil is required. Performed by Karen Steber and Erin Good, licensed massage therapists.
Essential Oil Sugar Scrub: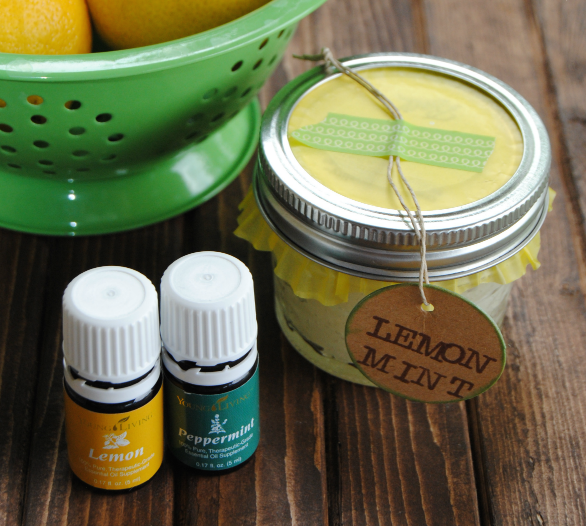 Sugar scrubs are a simple beauty recipe with countless variations, and can be incredibly moisturizing and exfoliating to the skin. Adding in therapeutic grade essential oils can add the bonus of aromatic and holistic health and wellness benefits. Erin Marek, Young Living Essential Oils Representative, will walk you through all the steps to make your own sugar scrub with a touch of essential oils. You'll take home a 4 oz. mason jar topped with a cute fabric square and hang tag.
Agate Slice Tassel Necklace: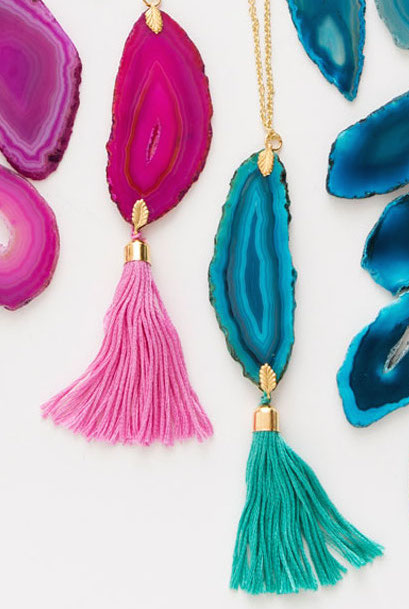 Enjoy the latest trend in home decor and accessories with a "handmade-by-you" agate slice tassel necklace. These stunning pieces can be worn with a casual white tee or dressed up for a night out on the town. Choose your favorite stone from a gorgeous range of agate slices. Lisa Palfey, Flourish Craft Instructor, will show you just how easy these are to make. You'll want to wear it every day!