Location
Gold Room
2168 Rayburn House Office Building
Washington, DC 20515
Description
RESERVE NOW - ONLY A FEW SEATS REMAINING!!!
Join Mid-Tier Advocacy, Inc. (MTA) at our upcoming Annual Briefing on Capitol Hill entitled "Determining the Size of Business Within the Federal Industrial Base" with the House of Representatives Congressional Caucus for Middle Market Growth on Wednesday, March 23, 2016 at 12 Noon, in the historic Gold Room 2168, House Rayburn Office Building, Washington DC. Lunch is provided - but you must register. Contact us at (202) 421-5100 for information on branding during this event - tax deductible.
PLEASE ARRIVE EARLY TO GET THROUGH SECURITY! Parking is limited, public transportation highly reccomended. Closest Metro Stop: Capitol South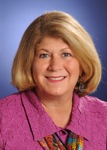 Moderated by Pamela Mazza, the managing partner at PilieroMazza PLLC. Ms. Mazza has 20 years experience advising clients on all aspects of government contracts law and represents clients before government agencies and contract review boards in bid protests, size standard challenges, teaming agreements and joint venture issues.
Opening Remarks delivered by Congressman Tom Rice (SC), Chair of the Middle Market Growth Caucus
Speakers:
Ms. Emily Murphy, Senior Council and Policy Director of the House Small Business Committee, to discuss H.R. 4341, Defending America's Small Contractors Act.

Ms. Millisa Gary, General Services Administration Ombudsman-Washington, DC
Mr. Paul Murphy, Senior Data Analyst, Bloomberg Government-Washington, DC
Mr. Nate Yohannes, Senior Advisor to the Associate Administrator, Office of Investment and Innovation, U.S. Small Business Administration-Washington, DC
Mr. RJ Kolton, Senior Vice President of Business Development, Data Systems Analysts, Inc.-Fairfax, VA
Members of Congress
Invited Guests
Department of Defense, Small Business Administration, General Services Administration and the House of Representatives Middle Market Growth Caucus.
Speakers will examine some of the key issues effecting resources available to small and mid-size business, to include access to capital, tax reform, procurement policy, inadequate size standards and what they are doing to resolve them

About the Middle Market Growth Caucus
The Congressional Caucus for Middle Market Growth, Chaired by Congressman Steve Stivers (R-OH), Congressman Tom Rice (R-SC), Congressman Jared Polis (D-CO) and Congresswoman Kristen Sinema (D-AZ), serves as an important forum of Members dedicated to elevating awareness of the middle market through data-driven research and regular briefings for congressional staff and policy leaders.
According to the National Center for the Middle Market, the middle market includes companies with $10 million to $1 billion in annual revenues. Mid-Tier advocacy, Inc. is pleased to announce collaboration on this event with the Caucus to address issues relevant to this critical segment, which employs more than 44 million people in the United States.
The event is free to the public - but seats are limited, so reserve now on Event Brite!
A box lunch will be provided.
Thanks to Our Corporate Partner MasterCard and Our Sponsor Gov Purchase!