Description
After hitting the beach for some fun in the sun, come cool down with PaperMoon! We might not have the surf and sand, but there'll be plenty of skin on display. Join our lovely ladies for action hotter than the air outside. Then, quench your thirst with our icy selection of beer.

Upgrade your evening with our VIP experience: Moët Rosé bottle service, free cover and stage-side seating for $250. When you're ready, take the show to the next level with your own steamy private room.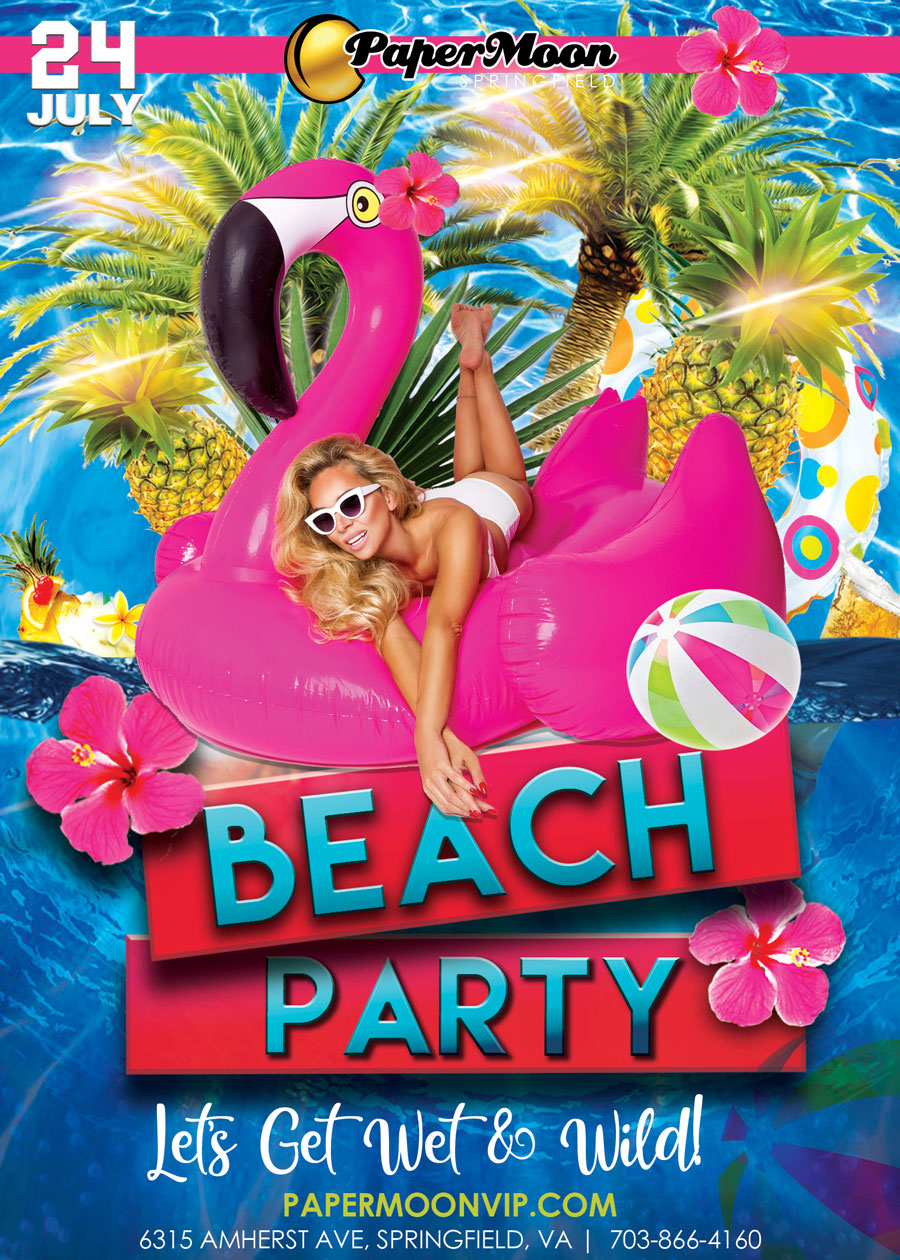 Experience | PaperMoon
PaperMoon has been the club of choice for business travelers, executives, and uninhibited locals alike located in Springfield Virginia. Feel as though you're transported to an adult playland filled with alluring women whose only desire is to make your visit a night to remember.

Experience a higher tier of entertainment that will leave you breathless. To satisfy your desire for up-close entertainment, champagne rooms and private dances are available, and they're better in Virginia. Our full-service kitchen is running throughout the night and our table-side bottle service – offering the best in premium champagne, liquor, and wine – brings the party right to your seat. Reserve your table here: https://www.papermoonvip.com/vip-experience/
Parking | Directions
Conveniently located adjacent to the Capital Beltway (I-395) and just minutes from downtown Washington, DC, with limo-service on request or free self-parking in our on-site lot.