Description
Looking for a way to reinvigorate yourself in your ministry?
The Mid-South Catholic Leadership Conference not only offers the expertise of speakers known nation-wide (such as Dr. Ray Guarendi with EWTN and Sr. Dale McDonald with NCEA), but is held in the beautiful and relaxed setting of Lake Barkley State Resort Park. Lake Barkley offers walking trails, a heated indoor swimming pool, a tennis court, boating, fishing, and more. After you've relaxed, get ready to "sharpen your saw" with keynotes and workshops that will inspire, motivate, and offer practical knowledge to increase your effectiveness in your ministry.
Visit our Facebook page for the most up-to-date information on scheduled speakers and activities: https://www.facebook.com/MidSouthLeadership/
Mid-South Catholic Leadership Conference Keynotes and Workshops

Sunday, November 6, 2016
7:00 pm Opening Session
"Searching for Mercy in All the Wrong Places"
Speaker: Very Reverend Denis Robinson, OSB
We will examine how the Year of Mercy has been understood in various places and what challenges remain for realizing the value of mercy in our Catholic institutions. We will explore life in the domestic church as well as parishes and other areas of Catholic life such as Catholic schools.
Monday, November 7, 2016
10:15 am Workshops -- Session I
"School Law: Today's Hot Topics and How to Handle Them without Getting Burned"
Speaker: Sr. Mary Angela Shaughnessy
While the "same old" issues, such as negligence and contract law, continue to cause concern for Catholic schools, new ones seem to multiply administrative concerns. This presentation will deal with "hot" issues including: transportation, custody, disabilities, medical concerns, harassment/hazing, athletics and social media, as well as sexual issues. Practical information and suggestions for "lawful" practice will be offered. Presentation will discuss the magisterium of the Catholic Church and the importance of adherence to it while following civil law.
"Hands-On Help for Catechists"
Speaker: Arlene C. Webb
Join us for a lively, practical presentation of teaching tips that you can put to use immediately in your classroom. Arlene will demonstrate easy to use ideas that will build your confidence, develop your skills and enable you to lead your students with joy and enthusiasm.
6:00 pm Workshops -- Session II
"Emergency Planning for Parishes"
Speaker: Catholic Mutual
"What You Need to Know about the New Education Law"
Speaker: Sr. Dale McDonald, PBVM
This session will unpack the details of the Every Student Succeeds Act (ESSA) and guide you through the process of obtaining benefits for your students and teachers.
Tuesday, November 8, 2016
9:00 am General Session
"The Gift of Cultural Hurricanes: How to Build Bridges that Empower Parents and Transform Catholic Families"
Speaker: Dr. Tim Hogan
Multiple global forces have combined to create a cultural hurricane that is pounding and often washing away ancient bridges of human connection. These forces are fundamentally changing the landscape of family life, and, importantly, radically changing what families need from us in ministry. Dr. Hogan will propose effective strategies to reinvigorate ministry by creating new connections between youth, families and their parish.
10:45 am Workshops -- Session III
"Growing Healthy Passion: Helping Today's Families Cultivate Healthy Sexuality"
Speaker: Dr. Tim Hogan
Today's lightning-fast social and cultural changes intensify the age-old challenge of cultivating healthy sexuality with children. This presentation will help us to skillfully identify and overcome the key barriers to teaching our children about sexuality in a way that is creative, passionate, informed, and rooted in the insights of a thoroughly Christ-centered spirituality.
"School Handbooks- Policy v. Practice"
Speaker: Dr. Sarah Wannemuehler
The presenter will highlight the most crucial policies from 6 Handbooks: Parent/Student, Faculty, Volunteer, Athletic, Extended Care, and Substitute Teacher. Handbooks will be available electronically for participants to use as a template in creating the handbooks for their schools.
2:30 pm
Speaker: Most Rev. John Stowe, Bishop of Lexington
Drawing from the theme of the conference and the teaching of Pope Francis during the Year of Mercy, this presentation will encourage leaders in ministry to reveal and model the compassion of Jesus.
Wednesday, November 4, 2015
9:00 am General Session
"Laughter: The Mercy of Family"
Speaker: Dr. Ray Guarendi
Parents, teachers and anyone who works with children today are having their confidence, peace of mind, and authority undercut by a number of widespread myths that have been pushed upon them by the experts, the media and almost everybody else. Victimized by these false notions, many parents and educators are plagued by groundless worry, guilt and frustration. This presentation will foster self-confidence, peace of mind, and will put authority into your hands where it belongs.
Speakers
Bishop John Stowe, OFM Conv.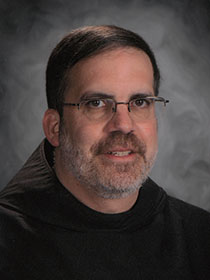 Bishop John Stowe, OFM Conv., was ordained as the third Bishop of the Roman Catholic Diocese of Lexington on May 5, 2015, succeeding Bishop Ronald Gainer who was appointed as Bishop of Harrisburg, PA in 2014.

Bishop John was born April 15, 1966 in Amherst, OH. He attended grade school at St. Anthony of Padua Parish, staffed by the Conventual Franciscans, and Lorain Catholic High School. After a year of community college, Bishop John joined the formation program for the Conventual Franciscan Province of Our Lady of Consolation at St. Bonaventure Friary in St. Louis, MO. During the time of his candidacy he began studies in philosophy and history at St. Louis University and completed a Bachelor of Arts degree in each in 1990, after an interruption for his novitiate. He subsequently earned a Masters in Divinity and a Licentiate in Church History from the Jesuit School of Theology in Berkeley, CA.

Bishop John made his solemn vows on August 1, 1992, and was ordained to the priesthood on September 16, 1995.
Bishop John served in Texas as a pastor, Moderator of the Curia, and eventually as Chancellor for the Diocese of El Paso. In 2010, he was elected Vicar Provincial of the Province of Our Lady of Consolation and became Pastor and Rector of the Basilica and National Shrine of Our Lady of Consolation in Carey, OH.

On March 12, 2015, Pope Francis named him the third Bishop of Lexington.
Dr. Ray Guarendi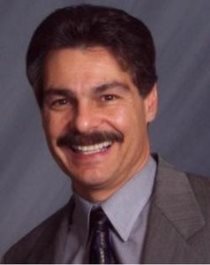 Dr. Ray Guarendi is a father of 10, clinical psychologist, author, public speaker and radio host. His radio shows "On Call™ with Dr. Ray and Friends" and "The Doctor Is In" can be heard weekdays. Please see our radio affiliate listings (Ave Maria Radio, EWTN radio & Relevant radio) for a station in your area. You can also listen live online or on Sirius satellite radio, channel 160. Dr. Ray's experience includes school districts, Head Start programs, mental health centers, substance abuse programs, inpatient psychiatric centers, juvenile courts, and a private practice.
Very Reverend Denis Robinson, OSB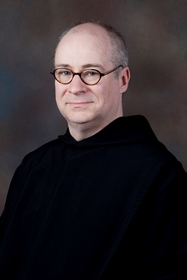 The Very Reverend Denis Robinson, OSB, is President-Rector of Saint Meinrad Seminary and School of Theology in St. Meinrad, IN and has served in this capacity since 2008. A Benedictine monk, he is also an assistant professor of systematic theology. A Mississippi native, Father Denis attended Saint Meinrad College and School of Theology, earning a bachelor's degree in philosophy in 1989 and a Master of Divinity in 1993. From 1993-96, he was parochial vicar for the Cathedral of the Immaculate Conception in Memphis, TN. He joined the Saint Meinrad monastery in August 1996. Father Denis also attended the Catholic University of Louvain, Belgium, where he received a master's degree in theology in 2002, a licentiate in sacred theology in 2003, and doctorates in sacred theology and philosophy in 2007.
Sr. Dale McDonald, PBVM, PhD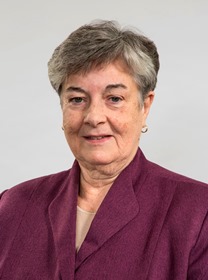 Dale McDonald, PBVM, Ph.D. is Director of Public Policy and Educational Research for the National Catholic Educational Association. In that capacity she serves NCEA and its members in policy analysis and advocacy regarding the national education policy issues impacting Catholic schools. Sr. McDonald collaborates with lobbyists for Catholic and private education associations to advance their interests in legislative activities on Capitol Hill and with the U.S. Department of Education, White House Domestic Policy Council and other federal agencies regarding education policy issues that impact private schools.
Sister has been a presenter at numerous conferences and workshops on educational policy issues and is a regular political columnist for Momentum, has been published in several national and international journals, contributed to the Handbook of Research on Catholic Education and the Encyclopedia of American Catholic Education and publishes NCEA's Annual Statistical Report on Schools and Staffing.
Sr. McDonald has a Ph.D. in Educational Administration from Boston College, an M.S. in Educational Administration from Pace University, an M.A. in American History and a B.S. in Elementary Education from Fordham University.
Dr. Tim Hogan



Dr. Tim Hogan is a Catholic clinical psychologist and certified Imago Relationship Therapist who directs the Grace Counseling Center in Detroit. He is a writer, including the co-authored book How to Find the Help You Need, a guide to psychotherapy and spiritual direction. He consults and presents workshops across the country, and contributed to the RCL Benziger Family Life series, which sponsors him for this event.
He holds degrees from the University of Notre Dame and Fuller Graduate School of Psychology in Pasadena California. He blogs at DrTimHogan.com/my-blog, and lives with his wife and three children in Plymouth, Michigan.
Dr. Sarah Wannemuehler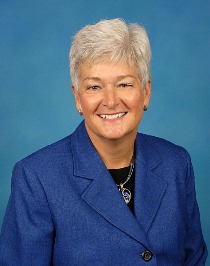 Dr. Sarah Wannemuehler has been involved in private and public education for over forty years. She has taught at all levels of education from kindergarten through graduate school. She has also served as assistant-principal and principal in Catholic schools in Indiana, Kentucky, and North Carolina.
Dr. Wannemuehler holds a bachelor's degree in elementary education from the University of Southern Indiana; a master's degree from Indiana University; and an educational specialist degree and doctorate degree from Spalding University.
Dr. Wannemuehler is an adjunct professor at Marymount University in Arlington, Virginia and the University of San Francisco. For three years she served as the Director of Graduate Studies in Education at Aquinas College in Nashville, Tennessee. She is presently the Director of Assessment and Early Field Experiences and teaches in the Graduate School of Education at the University of Southern Indiana.
Dr. Wannemuehler is a member of the Education Law Association. She is a national lecturer on the topic of Education Law.
Sr. Mary Angela Shaughnessy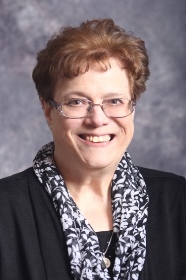 Sister Mary Angela Shaughnessy is a Sister of Charity of Nazareth who has taught at all levels of Catholic Education from Elementary through Graduate School. She served eight years as principal of a Catholic High School. Sister Angie holds a Bachelor's degree in English, a Master's degree in English, a Master's degree in Education, a Juris Doctorate in Law, and a PhD in Educational Administration and Supervision. Her research concerns the law as it affects Catholic Schools and Church Ministry. She is considered the expert on Catholic Education and the law in the United States.
A consultant to numerous dioceses, Sister Angie is a highly sought after national speaker and the author of over thirty texts. Currently, Sister is Dean of the Graduate School and General Legal Counsel at St. Catharine College in Kentucky.
She is the recipient of numerous awards. She has been named one of the 25 most influential persons in Catholic Education. She is this year's winner of the NCEA Koob Award.
Arlene Webb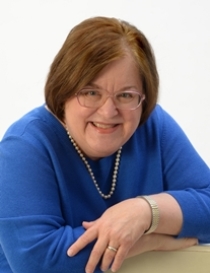 Arlene Webb is a catechetical consultant from Harrison, TN. She graduated cum laude from Duke University, with double majors in Sociology and Religion. Arlene earned her M. ED in religious education from Boston College.
She served for 33 years as a Director of Religious Education for the US Army Chaplain Corps. Arlene worked in Europe at Army Chaplain HQ in Frankfurt, Heidelberg, Wurzburg, Hanau and Wiesbaden, Germany. She conducted training workshops throughout Germany. Arlene was a guest speaker for the US Air Force in Italy, Greece, Turkey, Belgium and the Netherlands. She worked in the US as an Army DRE at Ft. Bragg, NC, Ft. McPherson, GA, Moffett Federal Airfield, CA, US Military Academy, West Point, and Ft. Campbell, KY. Arlene also served as a DRE in Durham and Raleigh, NC for 8 years. She retired from the Army Chaplaincy in Oct 2015. She and her husband are parishioners at St. Stephens Church in Chattanooga, TN.
Lodging Information

All lodge rooms fill quickly. Space is limited. Meals are available for purchase at the

lodge.
Room rates, excluding taxes:
1-2 persons @ $64.95 per night
Suite (1-6) @ $144.95 per night
Cottage (1-6) @ $129.95 per night
Log Cabin (1-6) @ $139.95

To register for lodging, contact:
Lake Barkley State Resort Park
Phone: (270) 924-1131 or
(800) 325-1708

Note: If you wish to declare tax-exempt status, youmust have a KY tax ID. Out of state will not work. A tax ID number can be obtained by visiting the website http://revenue.ky.gov



Dr. Ray Guarendi