Mid-century era jazz in private, classic California bungalow setting.
About this event
"Beat Bungalow" is a rental photo studio in Eagle Rock area, built specifically for craft cocktail culture still photography and video shoots, a moderate sized indoor space with a private club vibe. Sharing a tropical yard with adjacent 1920's private residence, Beat Bungalow provides a relaxed setting to experience Dark Note Society's more casual event with 50's style jazz and other music from same era. Beat Bungalow is our only event without a dress code - feel free to leave you heels and sport jackets at home!
View pictures from Dark Note Society's other events on Instagram @darknotesociety_losangeles or web darknotesociety.com
DJ'd jazz is non-stop through out the evening and unlike at the traditional concerts, there is no pre-set showtime for the live segment. Instead, multiple short live sets will be performed through out the evening. The musicians are gathered by Danish -born jazz guitarist Alex Olesen and changes from event to event and during the evening.
Light appetizers, adult beverages, soda and water are available free of charge, but you may also bring your own.
Find a good spot under a palm tree, near the fire pit, on deck seating or indoor "library" and enjoy cool jazz at the classic 20's California bungalow setting.
The event location is Los Angeles 90041 area. The address will be in your ticket order confirmation email.
Entry between 6:00 and 7:30 pm only, w/ ID.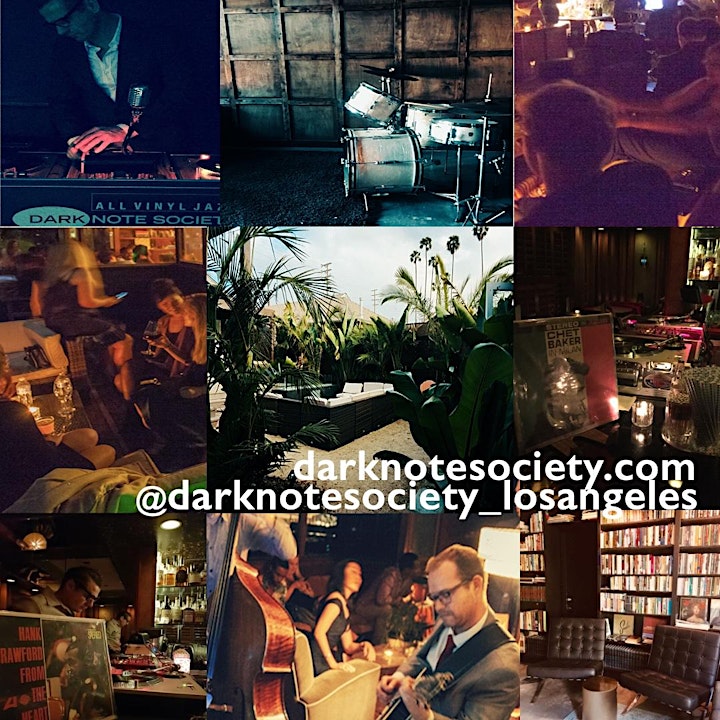 Organizer of Mid-century era jazz in private, classic California bungalow setting