Description
The Mid-Atlantic Symphony Orchestra looks "to enrich life throughout the mid-Atlantic region through the power of classical music." The MSO, under the direction of Maestro Julien Benichou, will perform a mix of pop and classical selections. Join us this evening at 6:45 p.m. for a pre-concert talk with Maestro Julien Benichou to discuss tonight's concert program, his passion for collaborative orchestral projects and his artistry. Afterwards, the Mid-Atlantic Symphony Orchestra will perform its Pops and Classics concert. This engagement is made possible through the Special Presenters Initiative program of Mid Atlantic Arts Foundation with support from the National Endowment for the Arts and the Delaware Division of the Arts.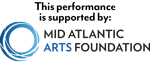 Fireworks will not be included at the finale of this year's season finale performance.
This performance is free for all to attend. Please BYOC- Bring Your Own Chair. Children age 12 & under must be accompanied by an adult. Event registration does not guarantee admittance, seating will be filled on a first-come, first-serve basis.
What's the refund policy?

The Freeman Stage at Bayside is an outdoor venue and inclement weather may result in the cancellation of events. All ticket sales are final, nontransferable and nonrefundable, even in cases of inclement weather, unless the area is officially closed due to public safety reasons. Umbrellas of any size are prohibited. For the most updated information, visit our website (freemanstage.org), Facebook page (facebook.com/freemanstage), Twitter feed (twitter.com/freemanstage) or call The Freeman Stage Box Office (302-436-3015). Events are subject to change without notice.
Beware of third party ticket vendors.
Only those tickets purchased directly through freemanstage.org (through our ticket vendor Eventbrite) or the Eventbrite App will be supported and/or honored for performances held at The Freeman Stage at Bayside. Individual reselling of tickets is also prohibited.
House & Ticket Policies: https://freemanstage.org/visit/venue-policies
Need help? We're here for you!
Call The Freeman Stage Box Office at 302-436-3015 or email info@freemanfoundation.org
Seating Map illustration for this performance