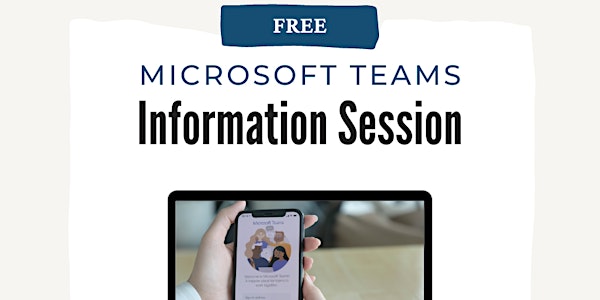 Microsoft Teams Information Session
It's NOT your thick skull... Microsoft Teams really IS both hard to learn and teach by yourself.
About this event
Microsoft Teams really IS both hard to learn and teach by yourself.
There's a disconnect between the coders' vision and how staff actually use it.
Which means most companies use only 10% of Teams full power.
Talk about a shameful waste...
I believe that Teams can compliment nearly ALL of your software needs.
My clients who master Teams see an 80% bump in productivity!
Projects finish ahead of schedule and under budget - and the leaders look like heroes!
And most importantly, staff are happy on the job.
(Which saves tens and thousands in turnover!)
It's simply a matter of patiently educating them in a language they understand.
So just where the *HECK* is the manual? Lol.
Easier said than done, I know, but please bear with me.
You see, 200 happy clients have paid me as much as $2000 a pop to solve this problem.
Whether their organization is 4 people or 40 strong.
Because I distill my Microsoft Teams expertise into a pleasant experience.
As a recent student said "Connie's not a geek, she's cool, she can relate to you."
Buy-in is so much easier when staff are shown how Teams can make THEIR life so much easier!
And that starts with the business leaders.
Let me show YOU what Microsoft Teams is capable of.
In this Information Session You'll discover...
✔️ Why a centralized location for chats and filing makes everyone happier.
✔️ How to save 6 productive hours per staff/week. (And 11, 000 annually!)
✔️ Which feature helps EVERY person know and complete their task.
✔️ How to do/write/say key details ONE time and still have everyone on board.
✔️ A solution to critical sticky notes that fall off the desk and are trampled underfoot.
REGISTER to join us. Registration link below:
https://mission-computers.com/teams-info-session