Description
Microsoft Teams is transforming how organizations communicate and collaborate, at scale. More than two years after the initial launch of Teams, 91% of Fortune 100 companies are using Microsoft's collaboration tool set, which has boasts than 120 million active Office 365 users.
As Teams usage and adoption rates skyrocket, today's most innovative enterprises are exploring ways to leverage and even optimize this one-stop-shop for communication and collaboration. But with so many features available, it's possible to take on too much, too quickly.

During this workshop, experts from Perficient and Microsoft will share the top considerations and best practices for leveraging Teams to build a modern workplace that drives teamwork and collaboration, along with change management to ensure end-user adoption and engagement.
Specific discussion topics will include:
Developing Your Intelligent Workplace Vision and Strategy

How to Plan and Migrate Your Skype for Business to Teams

Microsoft's Successful Migration of 200,000 Users to Teams

Measuring Adoption and Driving Success in Teams (PowerBI & tyGraph)

Teams Adoption Change Management & How Partnering with Perficient Creates Success
AGENDA
9:00 - 9:30 am - Arrival, Welcome, and Breakfast
9:30 am - 12:00 pm - Workshop Discussions
12:00 - 12:30 pm - Lunch and Networking
12:30 - 3:00 pm - Workshop Discussions
3:00 - 3:30 pm - Q&A and Raffle
SPEAKERS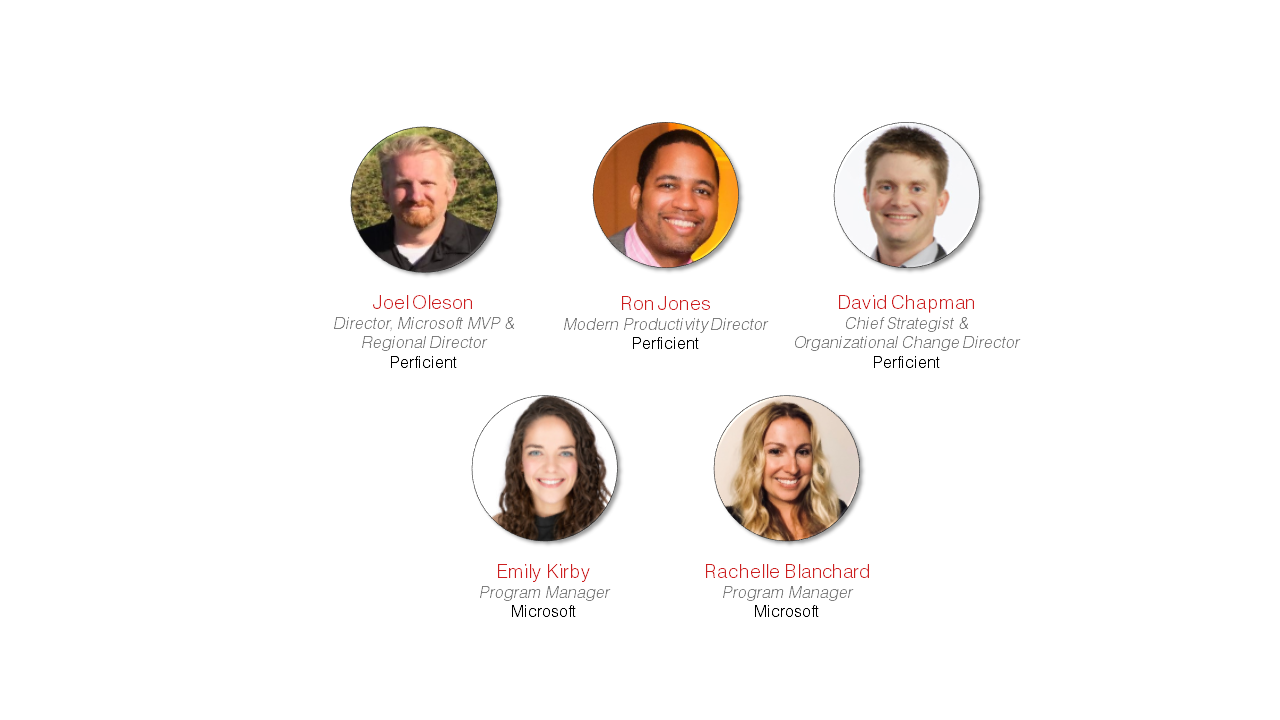 Breakfast, snacks and lunch will be provided. Limited space is available so register now to reserve your spot!