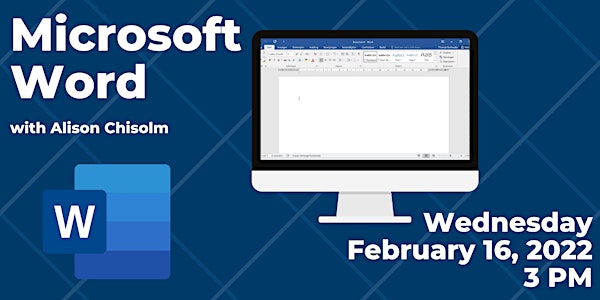 Microsoft Suite: Word
Alison Chisolm, from River Valley Community College returns for another Microsoft Word workshop!
Date and time
Wednesday, February 16, 2022 · 12 - 1:30pm PST
About this event
You don't know what you don't know.
And that's where Alison Chisolm, from RVCC comes in. Building on our earlier workshops, Alison will review the basics of MS Word, and maybe even find a bit of time for the more advanced functions.
Learn/remember how to:
How to set up your default format for documents, so that your margins, fonts, and line spacing are what you want them to be and support your brand
How to cut, copy, and paste like a boss
How to use free online templates to make letterhead, labels, resumes, and newsletters
How to save your document as a PDF, so formatting is preserved and it can be easily shared via email
About Alison Chisolm
Alison Chisolm is an entrepreneur, teacher and coach. Right now, she is the co-owner of a software company as well as the program director for the Entrepreneurship & Innovation program at River Valley Community College. She's used word processing software daily for nearly 40 years. (Yep since the dark ages - anyone remember PC Write or Wordstar? She does.) She can teach you the basics as well as tips, tricks, and shortcuts that will make producing all the documents you need for your business easy peasy.
This workshop is presented in partnership with River Valley Community College, Coös Economic Development Corporation and is made possible by NCIC with support from CDFI and funded in part through a grant with the U.S. Small Business  Administration.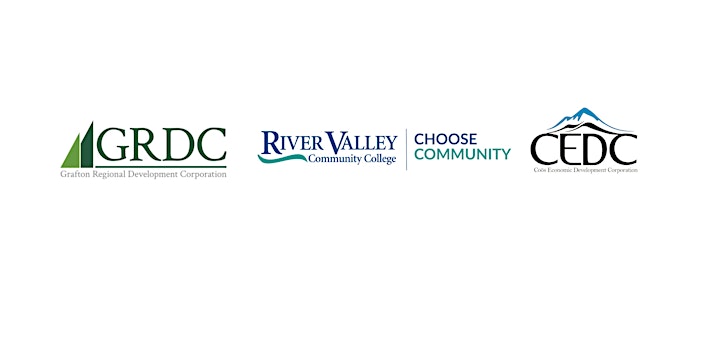 About the organizer
Celebrating over 20 years of local impact, Grafton Regional Development Corporation (Grafton RDC) is a 501(c)3 non-profit organization dedicated to supporting our business community and the economic development goals of the 39 municipalities we serve.
Our mission is simple: to strengthen local businesses and communities, grow the economy, and foster community support networks that create jobs and build wealth within Grafton County.
Among the many partnerships we've developed, Grafton RDC supports startups and growing businesses through our two business incubators, the Enterprise Center at Plymouth and the Dartmouth Regional Technology Center - a partnership with North Country Council, Dartmouth College and the NH Division of Economic Development.