Description
Microsoft PowerPoint: Introduction (1 Day Course)
Upcoming Dates: May 8, 2019 | Check for more dates >

Location: Downtown Toronto, Toronto Star Building, 1 Yonge Street, Suite 1801, Toronto, Ontario, Canada (some Avantix Learning courses may be delivered at an alternate downtown Toronto location).
Microsoft® PowerPoint® Versions: 2010 | 2013 | 2016 | 2019 | 365 (Windows)
Learning Path: Level 1
Delivery Method: Instructor-led classroom training
Custom training: Available on request. Contact us to arrange a date.
This hands-on course is designed for those new to PowerPoint who want to create professional-looking presentations. Students will learn to use the different PowerPoint views to create presentations using various themes, slide layouts and formatting strategies. Graphics and photos will be imported and manipulated to add interest. Students will also add drawing objects and charts to slides and will apply animations and transitions. Preparing and previewing a presentation will be included as well as running a slide show. Throughout this course, the instructor will include numerous tips, tricks and shortcuts.

Course details
Duration: 1 day (9 am - 4 pm)
Course Fee: $245 CDN per person + HST (bring your own device) or $295 CDN person + HST (Avantix Learning provides device)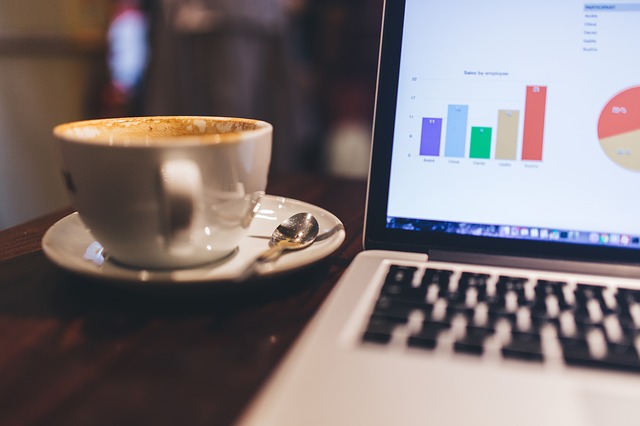 Key topics
Topics include:
Working in the Microsoft PowerPoint Environment
Using the Ribbon and the Quick Access Toolbar
Working with the different views in PowerPoint including Normal, Slide Sorter and Slide Show
Using different slide layouts
Entering in the outline
Navigating in a presentation
Selecting text and moving quickly through a presentation
Zooming in and zooming out quickly and easily
Creating and Editing a Presentation
Creating a new PowerPoint presentation using a theme
Making changes in the different views
Saving a PowerPoint presentation
Formatting a Presentation
Applying different themes to quickly change formatting
Applying different character formatting to specific text
Making global changes to font, size and bullets by editing the slider master or layouts
Working with Images
Inserting pictures on slides or masters
Resizing a picture using different strategies
Applying formatting to pictures
Tips and tricks for working with pictures
Drawing and Formatting Shapes
Inserting shapes such as rectangles, ovals and pre-defined shapes
Resizing a shape using different strategies
Applying fills and outlines to shapes
Using tricks to quickly format and copy shapes
Inserting Simple Charts
Adding a simple bar or column chart to a presentation
Formatting a chart
Changing the data source for a chart
Applying Animations and Transitions
Applying entrance animations to images and text
Adding transition effects between slides in a slide show
Running a Slide Show
Running a slide show that includes animations and transitions
Using various keyboard shortcuts to navigate in a slide show
Exiting a slide show
Who will benefit
This course has been designed for beginners who are just getting started with PowerPoint. No prior experience with PowerPoint is required.
Can I bring my own device?
Absolutely! If you choose to bring your own device, you will receive a reduced rate. Be sure to bring a power cord and a mouse is helpful.
What's included
Included in this course:
Comprehensive course manual
Keyboard shortcuts quick reference
Sample and exercise files
Refreshments (for classes conducted in Avantix Learning classrooms)
Certificate of completion
Follow-up email support
Microsoft Office training series
Other courses in this series include:
Microsoft PowerPoint: Intermediate / Advanced
Microsoft PowerPoint: Design for Non-Designers
Microsoft PowerPoint: Animations Bootcamp (Inbtermediate / Advanced Animation Techniques)
Microsoft Word: Intermediate / Advanced
Microsoft Excel: Intermediate / Advanced
Microsoft Project: Introduction
Microsoft Access: Introduction
Check out these helpful articles
How to Add Slide Numbers in PowerPoint >
How to Highlight Text in PowerPoint [5 Ways] >
How to Turn Off Snap to Grid in PowerPoint [3 Ways] >
How to Add Speaker Notes in PowerPoint Files >
About Avantix Learning courses
Avantix Learning offers live instructor-led classroom (ILC) courses allowing personal interaction between the students and the instructor. We specialize in small classes, typically ranging from 6 to 8 students to ensure an optimal student to instructor ratio.
Public courses are offered in downtown Toronto at 1 Yonge Street (Toronto Star Building), Suite 1801, Toronto, Ontario, Canada.
Our top-notch instructors have years of experience in the business world and students are encouraged to ask questions during our courses. Avantix Learning senior instructors have 15 or more years of experience. A complete profile of the instructor leading a specific course is available on request.
Questions?
Have a question? Email us at info@avantixlearning.ca.
You can also find information about all of our courses on our web site at www.avantixlearning.ca.
Refunds/Cancellations

We understand that your plans may change. Check out our refund policy for information regarding refunds and transfers.
Microsoft, the Microsoft logo, Microsoft Office and related Microsoft applications and logos are registered trademarks of Microsoft Corporation in Canada, US and other countries. All other trademarks are the property of the registered owners.