Microsoft BI in a Day
When and where
Location
Alpharetta Microsoft Building 1125 Sanctuary Parkway 3rd Floor Alpharetta, GA 30004
Refund Policy
Contact the organizer to request a refund.
Description
Learning the Microsoft BI Data Platform with Patrick LeBlanc and Adam Saxton of Microsoft Data is everywhere. It's coming from every device, web page, application, and system in your organization. How do you prepare for it? How do you share the data with the end-users that need access to the data? How do you secure the data? In this session we will explain and demonstrate how to build out an efficient and effective Data Platform that will scale across your entire organization. We will present on-premises, hybrid and cloud-based options. You will leave will the tools needed to develop, deploy and manage the entire solution. The following is the detailed agenda:
I) Preparing your organization for a Business Intelligence Solution
a. On-Premises/Hybrid/Cloud
b. Sample Topologies
c. Office 365
d. Authentication
II) Building a Data Warehouse
a. SQL Server
b. Azure SQL Server
c. Azure SQL Data Warehouse
d. All Other Data (HDInsight, Stream Analytics, etc…)
III) Loading a Data Warehouse
a. SQL Server Integration Services
b. Azure Data Factory
IV) Building a Semantic Model
a. Power BI Desktop
b. Power Pivot
c. Tabular Models
d. Multidimensional Models
V) Sharing and Visualizing your Data
a. Power BI
b. SQL Reporting Services
c. Excel
d. Datazen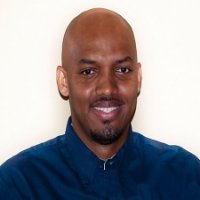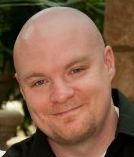 Patrick LeBlanc is a currently a Microsoft SQL Server and Business Intelligence Architect. Along with his 15+ years experience in IT he holds a Masters of Science degree from Louisiana State University. He is the author and co-author of five SQL Server books. Prior to joining Microsoft he was awarded Microsoft MVP award for his contributions to the community. Patrick is also the co-founder of First Hand Training, which delivers Business Intelligence training across the United States.
Adam Saxton is a Senior Escalation Engineer based at the Microsoft Customer Service and Support site in Irving, Texas, and has worked with the SQL Server group since 2005. He works on our BI Products from on premise to the cloud with Power BI. Adam has been the lead for Power BI in the support organization for the last two years. Adam has been in the computer industry for more than 18 years, working in Windows Platform, web and database development, and currently with the SQL Support group.



NOTE: Refunds will not be available after December 31, 2015.