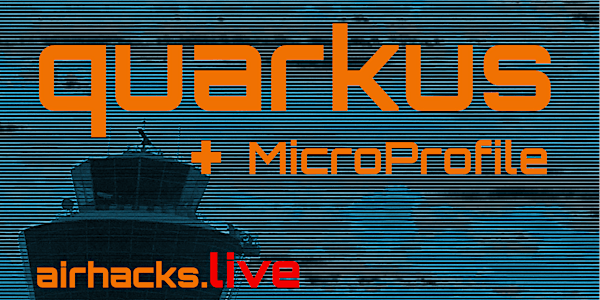 MicroProfile with Quarkus
Quickly build real world applications with MicroProfile, Jakarta EE subset on Quarkus
About this event
agenda:
The Jakarta EE foundation: JSON-P, JSON-B, CDI and JAX-RS
Implementing liveness and readiness probes with Health API
Fault tolerance: Using Fallbacks, CircuitBreakers, Retries and thread pools for robustness
JWT Authentication
Exposing technical and business metrics
Documenting REST endpoints with OpenAPI
Inter-microservice tracing with OpenTracing
Using Rest Client for Service-to-Service communication
Configuration with MicroProfile config
Reactive Messaging with Kafka, SSE, and JMS
Reactive Streams Operators
Quarkus on HotSpot
Targeting native environments
Using Panache as alternative persistence layer
Building Quarkus extensions
Java EE to Quarkus migrations
Integration and System Testing with Quarkus
Docker and Kubernetes Deployments
I will develop a series of small examples or a simple application from scratch (=no magic), answer attendee's questions interactively and explain as many concepts as possible. Every significant step or note (e.g., web reference, concept) will result in a commit.
airhacks.live is a highly interactive workshop; the contents of the workshop are going to be mainly driven by attendees' questions and ideas.
For more info, checkout: https://workshops.adam-bien.com/quarkus.htm
Although airhacks.live are virtual online workshops, the main idea is identical to the airhacks.com workshops at Munich's Airport:
Attendees and interactions over printed materials
Working software (developed from scratch) over prepared examples
Responding to questions over following a plan

slightly inspired by: agilemanifesto