Microphone Masterclass, Leuven, Belgium

Thursday, November 23, 2017 from 10:00 AM to 6:00 PM (CET)
Event Details
MICROPHONE MASTERCLASS
LEARN FROM THE BEST AUDIO EXPERTS IN THE BUSINESS
In cooperation with our Benelux distributor Amptec, we would like you to join us for a full-day of learning, demoing, knowledge-sharing & networking with some of the biggest and best-known experts in acoustics, miking techniques, recording and live music. 

---
The experts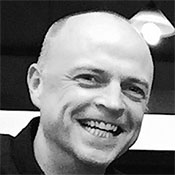 Donal Hodgson (UK), Sound Engineer, Mixer, Pro Tools Expert
Donal Hodgson has more than 25 years of experience recording all types of music – from solo acoustic to rock, orchestral and electronica. He'll be sharing knowledge and experience with miking and recording from his work with artists like Sting, Tina Turner, Arrested Development, Primal Scream, Duran Duran and many more. In the last year, Donal has mixed an acoustic set for the Arctic Monkeys, recorded tracks with Mirwais for his second album, recorded new tracks with Richard Ashcroft and mixed Connie Talbots new album.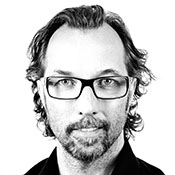 Bo Brinck (DK), Miking Expert, DPA Microphones
Bo Brinck has been working in the audio industry for many years, first as a musician and later as a miking expert and trainer at DPA Microphones. Bo will be explaining some audio and miking theory and demoing a wide range of microphones so that you can hear what you are learning.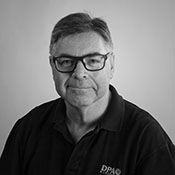 Eddy B. Brixen (DK), Audio Expert, DPA Microphones
Eddy B. Brixen is an audio specialist with DPA Microphones. He received his education in electronic engineering from Danish Broadcasting Corporation, the Copenhagen Engineering College, and the Technical University of Denmark. Major activities include room acoustics and electro acoustic design. As a lecturer, he holds a position with the Danish National School of Performing Arts. 
---
The details
When:
Wednesday, November 23, 2017
10:00 am to 6:00 pm (doors open at 9:30 am)
Where:
OPEK
Vaartkom 4
3000 Leuven
Vlaanderen, Belgium
---
The program
Morning session:
Speech Intelligibility - Theory with Eddy B. Brixen
Speech Intelligibility - Placing microphones with Eddy B. Brixen and Bo Brinck
Afternoon session:
My career in music recording and live performance with Donal Hodgson
Music miking techniques with Bo Brinck
Hands-on demonstration of music miking techniques with Bo Brinck and Donal Hodgson

This full-day masterclass will be full of fun as well as learning. The morning hours will be spent in the company of Eddy B. Brixen and Bo Brinck. Eddy will present some theoretical background and focus on how to secure clear vocals and high speech intelligibility. Together Eddy and Bo will demonstrate various mic placements using DPA bodyworn microphones. 
After a delicious catered lunch, Donal Hodgson will be the special guest. Donal will tell stories from his many years of working with recording for Sting and other artists. Bo Brinck will talk about microphones for close-miking musik before he and Donal Hodgson will give a hands-on demonstration of miking techniques on various instruments.
The day ends with the opportunity to network with attendees, the speakers and, of course, the hosts Amptec and DPA Microphones.
---
The extras
Delicious catering all day and a goodie bag with DPA swag.
Seating is limited! Get your ticket now.
Practical information
OPEC is located 1,3km from the Leuven Train station, where you can take bus nr.600.  
For parking near by check this link https://www.parkeren.be/parking/leuven/vaartkom
When & Where

OPEK
Vaartkom 4
3000 Leuven
Belgium


Thursday, November 23, 2017 from 10:00 AM to 6:00 PM (CET)
Add to my calendar
Organizer

Anywhere you look in the entertainment industry, you will find DPA mics at work. In fact, modern-day news broadcasting is only possible due to the convenience of miniature and headset mics. Even contemporary orchestras use DPA mini mics to deliver amazing sound to the audience. Close miking individual instruments bring their unique sounds to the forefront. 
Designing microphones with amazing sound, exceptional consistency and outstanding reliability is no easy feat. DPA Microphones draws on more than six decades of world-class microphone design experience. This history starts back in the 1950s. Our predecessor, Brüel & Kjær, developed the first, precisely accurate measurement microphones. This started us on the path of challenging industry standards. Today, sound superiority and technical innovation is at the heart of everything we do.