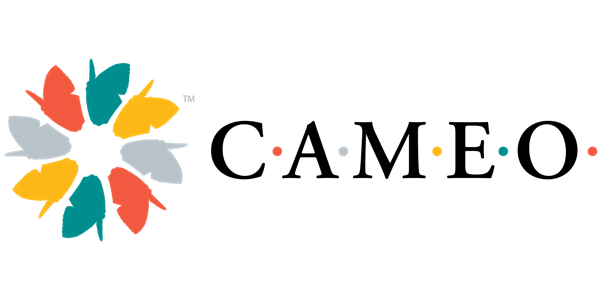 Microlending Essentials: San Francisco
When and where
Location
US Small Business Administration 455 Market Street #600 San Francisco, CA 94105
Refund Policy
Refunds up to 7 days before event
Description

CAMEO members often ask us where they can send staff for microloan underwriting training. When we looked around, we didn't find any that had evolved with current underwriting practices. So we designed a training ourselves.
For business coaching organizations: Is one of your goals to help business owners access capital? Are too many of your referrals to lenders denied? Does your staff know how to talk to a lender in lenders' terms? This training will help your staff think like a lender so that your referrals experience a higher rate of success. In turn, you will be able to train your business clients in the key components most likely to get them qualified for financing.
Susan Brown, CAMEO's microlending specialist, developed a training for microlending credit analysis, with input from some of the strongest lenders in the field today.
The training consists of two days on microlending credit analysis including discussion and application to several case studies.
What makes this training unique and valuable?

The participants apply all the analyses they learned to three actual microloan applications.
We provide a structured credit memo form that walks participants through each step of the underwriting process and compares each deal's particulars to sample underwriting criteria.
We introduce all the elements of a loan program, outlining all the infrastructure, capacities and policy elements needed to run a quality loan program.
We explore various for roles a loan committee in the microlending approval process.
We delve into the differences in 'point of view' and role between a business coach and loan underwriters.
We consider how an organization's target market impact loan product design and underwriting criteria.
We discuss mission, scale, impact and technology – prompting participants to consider their future direction and choices.
Topics
Microlending Underwriting: Microlending Goals, Underwriting Criteria, Support documents, Global Cash Analysis, Bank Statement Analysis, Credit History Analysis, Profit and Loss Statements, Projections, Underwriting Analysis, Writing Credit Memos
Case Studies: Participants will be given applications and supporting documents for three case studies and then be asked to write up the credit memo and recommendation for each.
Agenda
Day One
Introductions

Microlending Overview

Underwriting Criteria and Credit Memo Introduction

Application, Eligibility, Assessment

Required Documents

Amortization

Credit Report: Credit History and Current Debt

Global Cash Analysis
Day Two
Bank Statements

Profit and Loss Statement

Debt to Income Ratio

Projections

Collateral, Character, Character

Case Studies: Write up Credit Memos and Make Recommendations

Present Credit Memos and Group Discussion

Other Elements of a Loan Program
Testimonials
As a business coach, this training helped me understand how the loan process works. I have more knowledge to prepare clients before they apply for a loan. – Edwin Rodriguez, MEDA
I believe that you taught us a golden rule that is often missed: As a lender (and more generally as a businessperson), we are actively trying to reach a 'yes' without compromising our standards. -- Mohammed Al Ani, International Rescue Committee
I started this session with minimal understanding of the underwriting process and am walking away feeling well-equipped to help my organization with our loan program. This course shed light on the importance of a structured process and has encouraged us to review how to scale our growth and impact. – Alejandra Garcia, Leadership for Urban Renewal Network
Susan was fantastic. All the materials were digestible. She helped us understand the very differing roles of TA provider and lender. –Azusena Favela, LURN
Supporters