Microinteractions with Dan Saffer

Thursday, June 13, 2013 from 7:00 PM to 9:30 PM (PDT)
Event Details
I am incredibly happy to announce our next event:
Microinteractions with Dan Saffer
"The details are not the details. They make the design." — Charles Eames
The difference between a good product and a great one are its details: the microinteractions that make up the small moments inside and around features. How do you turn on mute on your phone? How do you know you have a new email message? How can you change a setting? All these little moments—which are typically not on any feature list and often ignored—can change a product from one that is tolerated to one that's beloved. This talk provides a new way of thinking about designing digital products: as a series of microinteractions that are essential to bringing personality and delight to applications and devices. We'll delve into the structure of microinteractions—Triggers, Rules, Feedback, and Loops—and talk about why you should: Bring The Data Forward, Don't Start From Zero, Use What is Often Overlooked, and Long Loops.
Dan Saffer

The son of a plumber and a psychologist, Dan feels the interaction design he does is a little bit of both. Since 1995, he's designed everything from websites to consumer electronics to robots. He feels that design isn't only about problem solving, but about creating a better, more humane, future.
At Smart Design, Dan is one of the directors of the interaction design practice, leading and advising teams to create new interaction paradigms across a wide range of products, spanning both digital and physical. Dan's insightful, thoughtful approach to design has been captured in the three books he's written—Designing for Interaction, Designing Gestural Interfaces, and Designing Devices—which are required reading for any student of interaction design. Dan is at work on his latest book Microinteractions, which will be published in May.
Dan has worked with a wide variety of clients, from Fortune 500 giants such as Microsoft and Time Warner to startups like AnyBots. He speaks and teaches workshops on design around the world. In 2008, he coined the term "topless meeting" (for a meeting without laptops), which was a finalist for Oxford Dictionary's Word of the Year and Time  Magazine's #10 Buzzword of 2008. He has a Masters of Design in Interaction Design from Carnegie Mellon University.
Follow him on Twitter: @odannyboy
Dan will also be doing a book signing after his talk. Buy his book, Microinteractions, here.
Food and drinks provided by

The event will be located at & hosted by
General Assembly Los Angeles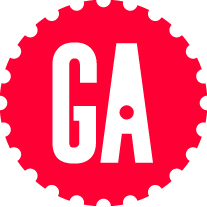 Also, in partnership with
UX Bookclub!
Join their group here!


Be sure to read the book! Dan Saffer will be doing a book signing after his talk. 
Buy his book, Microinteractions, here.
Details for the event:
Thursday, June 13th at 7:00pm
General Assembly Los Angeles
(temporary space at ROC)
604 Arizona Avenue
Santa Monica, CA 90401


Space is really limited, so be sure to sign up quickly!
------------------------------------------
Nuzi Barkatally
IxDA Los Angeles Local Leader
If you have any questions or would like to be a sponsor, feel free to contact me at nuzi@mac.com 
When & Where
(temp space at ROC)
604 Arizona Avenue
Santa Monica, 90401


Thursday, June 13, 2013 from 7:00 PM to 9:30 PM (PDT)
Add to my calendar