Actions and Detail Panel
Microgrid & DER Controller Symposium
Thu, February 16, 2017, 8:00 AM – 6:00 PM EST
Description
The Microgrid & DER Controller Symposium showcases an engineering capability-- a real-time hardware-in-the-loop testbed -- that provides a fundamentally new way for utility distribution system engineers to do their design, analysis, integration, testing, and certification. Microgrid controllers are the most complex example of solutions utility distribution system engineers will deploy in coming years. The Symposium will show how a HIL test platform can be used to develop complex microgrid systems.
This Symposium will bring together Microgrid & DER controller vendors, microgrid developers, energy infrastructure decision makers, utility engineers and state and national energy leaders to:
Introduce the latest developments in microgrid & DER controllers and real-time power system simulation technologies
Demonstrate functionality of existing microgrid & DER controllers on a realistic community microgrid
Foster connections between microgrid vendors and developers, distribution utilities and distribution utility engineers responsible for DER deployment and interconnection
---

MICROGRID & DER CONTROLLER LIVE OPERATION
Throughout the afternoon, microgrid controller vendors will showcase real-time operation of their controllers on a microgrid hardware-in-the-loop (HIL) demonstration platform. Symposium participants will have an opportunity to view these demonstrations operating a multi-megawatt, distribution-scale microgrid.
MICROGRID CONTROLLER LIVE DEMO PARTICIPANTS:

Schweitzer Engineering Laboratories (SEL)
Eaton Corporation
Schneider Electric
General Electric

HIL SHOWCASE PARTICIPANTS:

Typhoon HIL
OPAL - RT Technologies
Speedgoat/Mathworks
Center for Advanced Power Systems
(CAPS) - Florida State University
Austrian Institute of Technology (AIT)
RTDS/Nayak Corporation
Schweitzer Engineering Laboratories (SEL)

---

AGENDA:
8:00 am – 8:45 am Breakfast and Registration
8:45 am – 9:00 am Welcome and Introduction

National Grid
9:00 am – 9:30 am Keynote Address - Federal Microgrid Research
Dan Ton, Program Manager, Power Systems Engineering Research and Development, Office of Electricity Delivery and Reliability, U.S. Department of Energy
9:30 am – 10:00 am Introduction to the Microgrid Controller Hardware-in-the-Loop Laboratory Testbed and Open Platform (HILLTOP)
Erik Limpaecher, Assistant Group Leader, MIT Lincoln Laboratory
10:00 am – 10:40 am A Simulated Day in the Life of a Microgrid Controller / HILLTOP Demonstration #1 → Focus: Islanding
Reynaldo Salcedo-Ulerio, MIT Lincoln Laboratory
10:40 am – 11:10 am Break / HILLTOP Demonstration #2 → Focus: DER Integration
HIL Showcase / Kendall Nowocin, MIT
11:10 am – 11:30 am Evaluation of Microgrid Controller Performance Results

Brian Miller, NREL
11:30 am – 11:50 pm EPRI Update on Latest Research & Testing of Control Systems

Arindam Maitra, Technical Executive, EPRI
11:50 pm – 12:10pm Integrating Microgrid and other Device Controllers with Utility Distributed Energy Resource Management Systems (DERMS)

Carlos Nouel, Vice President, National Grid
12:10 pm – 1:10 pm Lunch

HIL Showcase
1:10 pm – 1:30 pm Smart Grid in a Room Simulator (SGRS) Demonstration of Plug-and-Play Design and Operation of Microgrids

Professor Marija Ilic, MIT / MIT Lincoln Laboratory
1:30 pm – 2:10 pm Lessons Learned from Hardware in the Loop Testing of Microgrid Control & Protection Systems

Scott Manson, Supervising Engineer, Schweitzer Engineering Laboratories
2:10 pm – 3:10 pm Break / HILLTOP Demonstration #3 → Focus: Optimization

HIL Showcase
3:10 pm – 3:50 pm HILLTOP Demonstration #4 → Focus: Protection
Ivan Celanovic, Typhoon HIL

4:00 pm – 4:20 pm How to Participate in the Electric Power Hardware-in-the-loop Controls Collaborative (EPHCC) and Open Source Repository
Chris Smith, Technical Staff, MIT Lincoln Laboratory
4:20 pm – 4:40 pm Opportunities to Advance State of the Art in Microgrid Controls & DER Integration

Babak Enayati, National Grid
Galen Nelson, Massachusetts Clean Energy Center
Erik Limpaecher, MIT Lincoln Laboratory
4:45 pm – 6:00 pm HIL Showcase and Networking Reception
---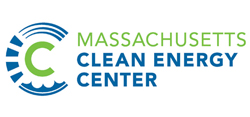 The HIL Platform is funded by the U.S. Department of Energy,
Office of Electricity Delivery and Energy Reliability
---
Click here to read about the simulations during the first Symposium on October 1, 2015 in the report "Development of a Real-Time Hardware-in-the-Loop Power Systems Simulation Platform to Evaluate Commercial Microgrid Controllers": http://www.ll.mit.edu/mission/engineering/Publications/TR-1203.pdf
For full technical details, including DER and power system component models, load profiles, test scripts, C-HIL device interface designs, unit test scripts, and documentation, please visit this GitHub repository: https://github.com/PowerSystemsHIL
New developments will be presented at the event on February 16.
---
SUPPORTING PARTNERS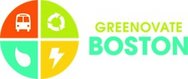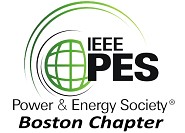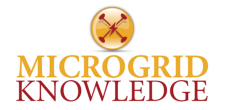 For questions please contact Jessica Ridlen at jridlen@masscec.com.