Microfinance: To What Purpose?

Saturday, October 20, 2012 from 2:00 PM to 4:30 PM
Event Details
Microfinance:
To What Purpose?
An engaged conversation regarding the development of an industry in flux.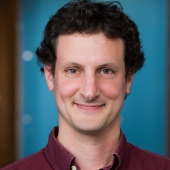 David Roodman is one of the foremost authorities on Microfinance. His new book, Due Diligence, has been receiving international acclaim for its unbiased critique of Microfinance and fascinating analysis (and often re-analysis) of data. His book seeks the truth within the Microfinance industry and explores the impact that Micro-savings, Micro-insurance, and other financial services can have on global poverty if properly scaled. Due Diligence is one of, if not the, most insightful books on the Microfinance industry out there. David is a Senior Fellow at the Center for Global Development, where he has also been in charge of the Commitment to Development Index since 2002. The Index is recognized as the most comprehensive measure of rich-country policies towards the developing world.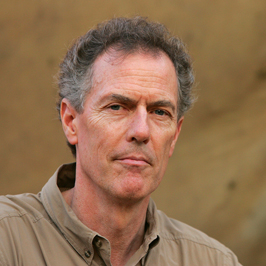 Chris Dunford has been the President of Freedom from Hunger for the past 20 years, where in 2011 he stepped down and is now a Senior Research Fellow. He comes with over 35 years in rural development experience,  working at the United Nations and USAID before his time at Freedom from Hunger. Over the years, he has tirelessly advocated for the the poorest of the poor to reside within the Microfinance industry. This led to the continuing development of the industry and its inclusion of education and healthcare in hopes of ending global hunger, a combination which he and his colleagues pioneered. In 2008, Chris was named in the top 20 most influential thought-leaders in the Microfinance industry.
Moderated by: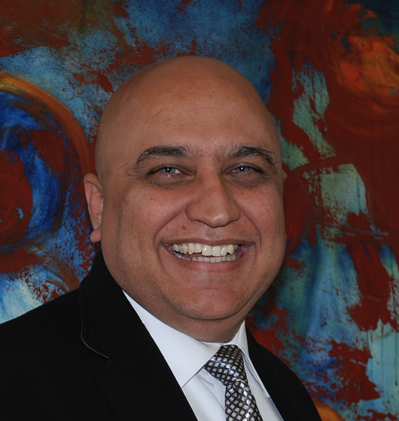 Dr. Bhagwan Chowdhry is a Professor of Finance at UCLA's Anderson School of Management. He is also the Faculty Director of the Master of Financial Engineering program. Dr. Chowdhry has incorporated Microfinance into many of his teachings, and has developed a new model for "Franchising Microfinance" on which he has written a research paper and is studying the feasibility of implementing the model within a Microfinance Institution. Dr. Chowdhry has recently proposed Financial Access at Birth (FAB) initiative in which every child born in the world is given an initial deposit of $100 in an online bank account to guarantee that everyone in the world will have access to financial services in a few decades.
Event Agenda:
2:00-2:15 - Settle
2:15-2:30 - Introductions by Raheem Parpia
2:30-3:30 - Chris Dunford & David Roodman - moderated by Dr. Bhagwan Chowdhry
3:30-4:00 - Q&A
4:00-4:30 - Reception (refreshments will be served!)
Hub LA has a parking lot; look for the LAMN banner! Parking is $5, but there is ample street parking! 
The Purpose:
The Microfinance industry has come under heavy scrutiny over the past couple years. This scrutiny can be construed as a positive situation, as it forces the industry to fix its problems. However, in what direction is the industry now moving? What is the rationale to justify this move? As an industry that is evolving before our very eyes, it is essential that we not only examine the different perspectives that exist within the industry, but understand them as well.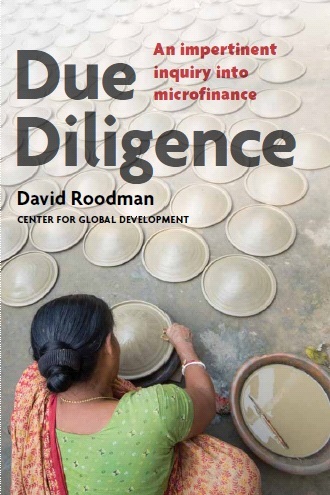 Due Diligence: An Impertinent Inquiry into Microfinance
By David Roodman
"Roodman has been the most consistent and articulate analyst of microcredit in recent years. I hope this book reaches a wide readership and brings lasting, universal improvements in financial services for low-income people." —Muhammad Yunus, founder, Grameen Bank & Nobel laureate
"At a time when the pendulum of public opinion on microfinance is swinging from exuberance to cynicism, Roodman's balanced, evidence-based assessment is a timely and seminal contribution. This is an essential read for practitioners, promoters, and critics of microfinance."—Sir Fazle Abed, founder and chair, BRAC
"Due Diligence is a balanced, respectful, diagnostic effort to make microfinance a more powerful tool for social progress. For microfinance activists Roodman has written a page turner. Obligatory reading if you want to call yourself a microfinance leader."  —Jonathan Lewis, founder and chair, MicroCredit Enterprises
"Due Diligence is the microfinance book that grown-ups have been waiting for, as complex and fascinating as its subject. Roodman brushes away the slogans and the oversimplified dogmas to uncover microfinance's long history and multifarious present. And best of all, it's a pleasure to read."—Felix Salmon, Reuters
"Roodman pulls off the feat of examining microfinance from many angles without losing focus. The result is the most thoughtful book about the industry yet published—and consequently one of the most thought-provoking." —Stuart Rutherford, author of The Poor and Their Money
"Roodman's book astonished me. It is well researched, very well written, and perceptive. It could aid the microfinance industry in a shift from helping poor people cope with poverty to helping them move out of poverty." -Deepa Narayan, Director of the World Bank's Voices of the Poor and Moving out of Poverty series and former Senior Adviser on Poverty Reduction
"No other book on microfinance is at once so well-informed and so objective. Roodman has an insider's depth of understanding, while his position outside the field allows him to look with clear—and penetrating—eyes." —Elisabeth Rhyne, Managing Director, Center for Financial Inclusion

Special thanks goes out to The Hub LA and their recent launch! Check out the recent article about them in Forbes!

Hub Los Angeles is a new kind of membership club dedicated to the individuals and teams building the local, sustainable economy in Los Angeles and beyond. Focused on providing a curated member experience, Hub LA provides a much-­‐needed outlet to an underserved demographic of modern day professionals, Impact Professionals, creating positive societal and environmental impact through their work in the world. Anchored by a physical space, the Hub offers members access to 4,000 square feet of creative industrial space in the heart of the Arts District to  meet, work, collaborate, attend events, and socialize. In addition, Hub LA is creating programming, events and media tools for members. Hub Los Angeles was co-­founded by Elizabeth Stewart and Nick Kislinger and opened in Downtown Los Angeles in Sept 2012.
Website:   www.thehubla.com   |   Twitter:      @TheHubLA    |    Facebook:  www.facebook.com/TheHubLA       
When & Where

The Hub LA
830 Traction Ave
Suite 3A
Los Angeles, CA 90013


Saturday, October 20, 2012 from 2:00 PM to 4:30 PM
Add to my calendar
Organizer
The Los Angeles Microfinance Network (LAMN) educates, informs and connects individuals interested in the field of microfinance. Our mission is accomplished through informative speaker events, conferences and networking activities that highlight current issues, help practitioners build relationships and make a positive impact on the field.
Opportunity International's mission is to empower people to work their way out of chronic poverty, transforming their lives, their children's future and their communities. Opportunity's method to do so is to provide microfinance services, including lending, savings, insurance and transformational training, to people in need. To do this, they build and work through sustainable, local microfinance institutions.