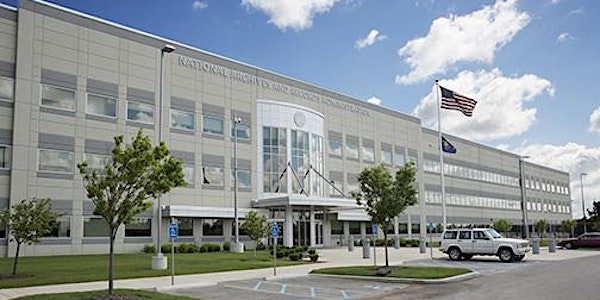 Microfilm Research Appointment - National Archives at St. Louis
Microfilm Research Appointment at National Archives at St. Louis
When and where
Location
1 Archives Dr 1 Archives Drive St. Louis, MO 63138
About this event
The National Archives at St. Louis is pleased to offer research appointments for the Microfilm records in our holdings.
Research visits are by appointment only and are scheduled no further than three months in advance. New weekly appointment blocks open each Monday at 12 AM. The Microfilm Research Room is open Monday through Friday, from 9:00 am to 4:00 pm. Be advised--microfilm research is only being provided at: 1 Archives Drive, St. Louis, MO 63138. Microfilm research appointments are limited to one appointment per individual. Multiple appointments booked for the same day will be automatically cancelled.
All researchers must register for a NARA Researcher Card. Researchers are further encouraged to pre-register in advance of a visit. This process includes completing the Online Researcher Orientation which can be found here: National Archives Virtual Researcher Orientation . First-time researchers and those with expired Researcher ID cards will need to email us at stlarr.archives@nara.gov to receive a Researcher Application.
Virtual consultations can be requested through Eventbrite at least 45 days prior to your visit. If you are visiting in less than 45 days, you may request a virtual consultation by contacting stlarr.archives@nara.gov ; however, due to the volume of requests received, a virtual consultation less than 45 days prior to your visit is not guaranteed. Onsite consultation is limited at this time.
For more information about conducting research at the National Archives at St. Louis, please visit https://www.archives.gov/st-louis .