Description
Learn from celebrated Brazilian eyebrow designer and micropigmentation and microblading artist Claudia Browart!



Investment: $1,997

per student




Four Live Day - Youtube and Hotmart - Up to 20 Hour Masterclass

In Depth Coverage of Each Step of the Procedure

All material Included

-
Tool kit - will send to your address!!
01 microblading pen
30 blades
05 pigment
01 artificial fur
01 ruler for eyebrow measurement
01 tweezers
01 scissors
01 Case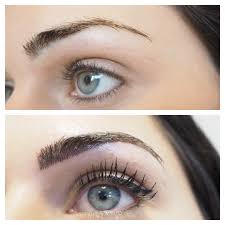 "Invest in Yourself and Increase Your Revenue - Advance Your Career Today"!
SIGN UP NOW AND RECEIVE YOUR KEY ACCESS!!
"A leader in state-of-the-art techniques and revolutionary products, Brazil and its people have become worldwide symbols of beauty. Advance your career and train with the woman who has highhandedly shaped the Brazilian microblading and micropigmentation industry".
CURRICULUM DETAILED
1. HISTORY OF THE EYEBROWS
2. FACE STRUCTURE AND PHYSIOLOGY
3. FACIAL MYMIC MUSCLES
4. MUSCLE MOVEMENTS
5. FACE FORMATS
6. THE SKIN
7. SKIN LAYERS
8. ANATOMY AND PHYSIOLOGY OF THE HAIR
9. TYPES OF HAIR
10. FACTORS COMMITING THE HEALTH OF THE EYEBROWS
11. IDEAL FORM AND CARE OF EYEBROWS
12. QUICK TIPS
13. BIOSAFETY
14. CONTAGIOUS DISEASES CAUSED BY MICRO-ORGANISMS
15. CROSS CONTAMINATION
16. OCCUPATIONAL SAFETY
17. PERSONAL PROTECTION MEASURES (PROFESSIONAL AND CLIENT)
18. CLEANING AND DISINFECTION
19. SYMBOLOGY
20. STERILIZATION METHODS
21. SOME ERRORS THAT CAN RUIN THEIR EYEBROWS
22. SOME TECHNIQUES TO EPILATE THE EYEBROWS
23. WORKING IN PRACTICE
24. HENNA
25. CHEMICAL PROCESSES
26. SECRETS HENNA APPLICATION
27. MICROPIGMENTATION AND DEFINITIVE MACHINING
28. MICROPIGMENTATION TECHNIQUES
29. EQUIPMENT AND NEEDLES
30. PIGMENTS
31. COLORIMETRY
32. MICROBLANDING
33. SECURITY MEASURES FOR MICROPIGMENT
34. PROFESSIONAL x CUSTOMER
35. AGAINST INDICATIONS
36. ANAMNESE
37. FIDELIZATION
38. POSSIBILITY OF GAINS
39. WORKING IN THE PRACTICE WITH ARTIFICIAL SKIN
41. EVALUTION
42. DELIVERY OF CERTIFICATION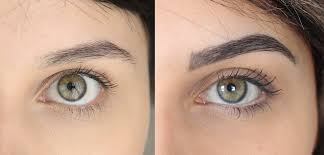 "Claudia Browart revolutionized eyebrow design in Brazil and now she's bringing her talents to Miami! Master of the realistic 3D Concept, a cutting-edge micropigmentation technique, Claudia has trained many students in eye beautification".
Who is it for?
The course is designed for students and professionals in hair care, makeup, tatoo, nails, skin care and beauty in general.
Why be a specialist?
The economic market indicates strong growth for microblading and micropigmentation services.
Highlight
Highly specialized market

High earning potential

Low competition
Quick Return
Compared to other roles in beauty, microblading and micropigmentation professionals have the first fastest return in the sector.
Payback Time
Eyebrow Designer Payback between 5 to 10 procedures

Scalp Designer Payback in just 1 procedure

100% faster than hair stylists

200% faster than manicurists

200% faster than massage therapists
Job Market
The course is designed for people who wish to enhance their professional profile or invest in a successful career with great job opportunities.
Beauty Clinics

Beauty Salons

Tattoo Studios

Spas

Schools
SIGN UP NOW!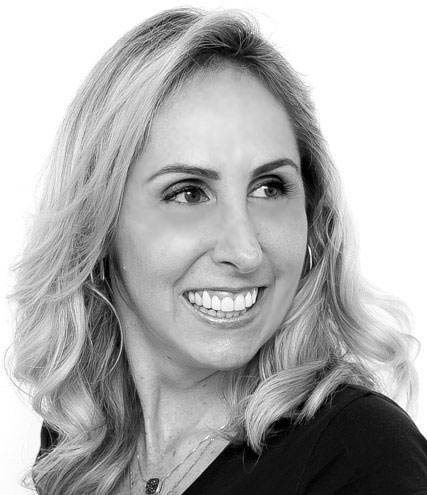 Photo: Claudia Browart
Email: claudiabrowart@gmail.com
Facebook: claudia browart
Instagram: claudia browart
Youtube: Claudia Browart
---
Why Learn from Claudia?
Master Artist and co-founder of Beauty Group USA, Claudia Browart has revolutionized eyebrow design.
Master of the realistic 3D concept, a blend of eyebrow micropigmentation and microblading techniques that produces much more natural results, creating the well-known and true Brazilian Eyebrows. She has already trained more than 1,000 students in diverse courses focused on micropigmentation and microblading.
Trained in Law, but passionate about art and design since she was young, Claudia has always been involved in the world of art and fashion. She has owned a catering company, a women's designer label, beauty salons and specialized in eyebrow design in 2003 in the city of Belo Horizonte, Minas Gerais, becoming a reference in quality and service.
She has expertise as a facial specialist and in tattoo makeup and is a master in design and beauty of the eyes. She has a blog with more than 5,000 faithful followers and works with online commerce in Brazil. Lives in Orlando, FL since 2014.
FAQs
1. I still don't have a professional license. Can I still sign up?
To work with micropigmentation/ microblading and be a beauty professional licensed in Tatoo Artistic you will need to do the

bloodborne pathogen & communicable disease online corse before. To more information you can visit:

http://www.floridaonlinetattoolicense.com
2. I have a professional license in Cosmetology. Can I participate?
Yes. Professionals with full specialist, cosmetology and facial specialist licenses can take the course, however, you will need to do the

bloodborne pathogen & communicable disease online corse before

. You need take your Tattoo License too. Please bring your license to class.
3. Is my registration fee or ticket transferrable?
5. Can I sign up if I don't have any experience in beauty service?
Yes, if you have good eyesight and manual dexterity, you can sign up for our course.
6. Will I receive a certificate upon completion?
Yes, for this Masterclass like as an Eyebrows microblading and micropigmentation Specialist, signed by Claudia Browart.
7. If necessary, can I cancel my enrollment?
Yes. You will can change the time to your enrollment to another time, in agree with BGUSA or be refunded 80% of the value, minus credit card fees if you cancel your enrollment by February 17. After this date, you will not receive refound, just to change your date.
8. What is included in the cost of this event?
The investment includes: 20 hours of training with certificate in Microblading and Eyebrows design, materials and equipment necessary for training, booklet, support material, certificate of completion and post-event support for the student (until 2 hours).